Opening Doors Symposium: MNLCT Open House & Job Fair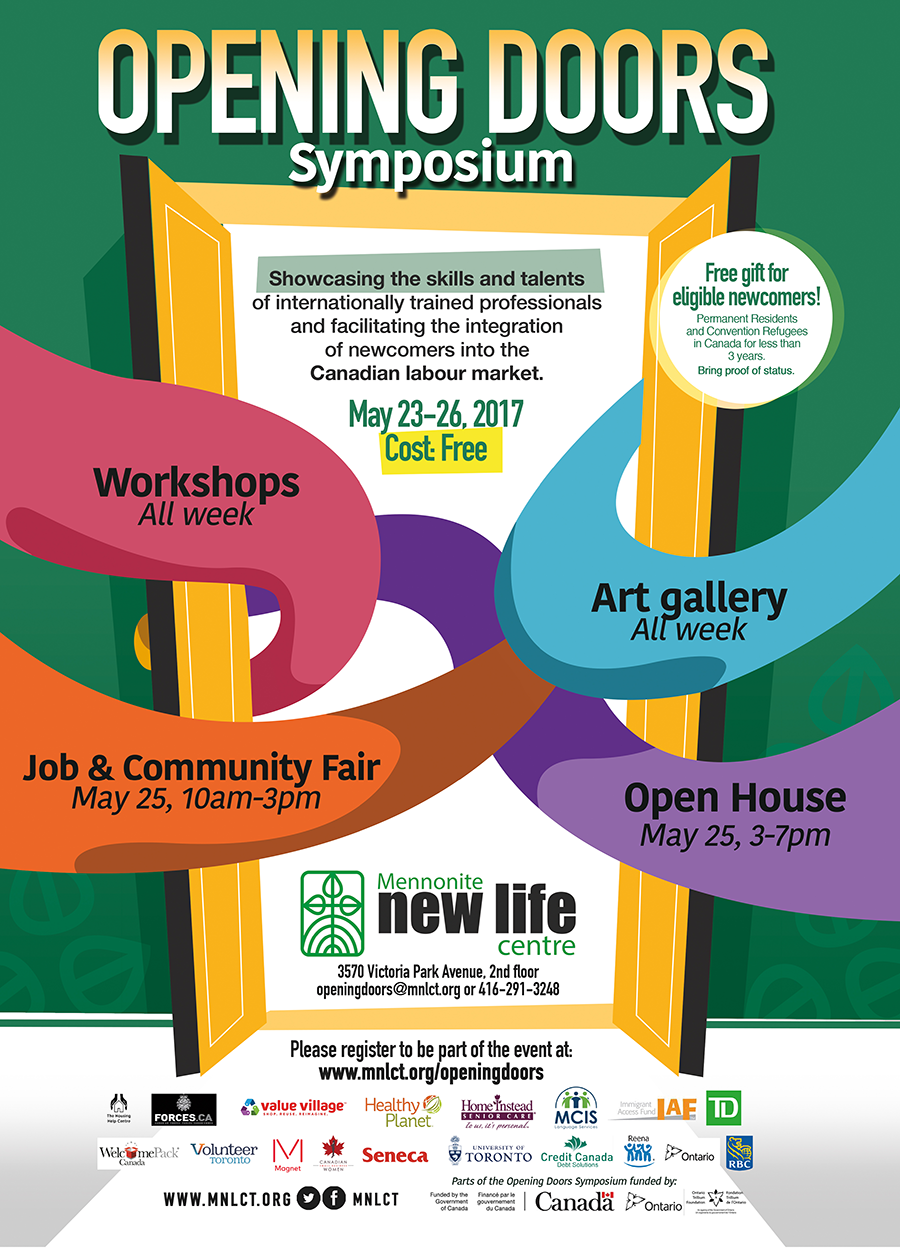 Opening Doors Symposium: MNLCT Open House & Job Fair
Tues. May 23 – Fri. May 26 at 3570 Victoria Park Avenue (2nd floor)
FREE admission — all are welcome. FREE GIFT for eligible newcomers (Permanent Residents & Convention Refugees in Canada for less than 3 years; bring proof of status).
MNLCT Victoria Park open house, job & community fair, workshops, art gallery and much more!
Workshop themes include:
Meeting Canadian Employers
Preparation for Employment
MNLCT Services & Supports
Home & Family Services & Supports
Financial Solutions
Registration through Eventbrite will be opening soon. Watch this page for more info, or click the "Stay Informed!" button below to get registration and other Opening Doors Symposium announcements by email.
Job seekers, make the most of your Job Fair experience by reviewing our Guidelines for Participants here:  Job Fair guidelines for participants
Questions about the event? Contact us at openingdoors@mnlct.org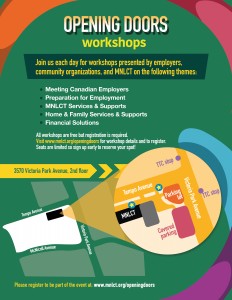 CLICK HERE to open the Opening Doors FLYER (2 pages)
Categories: Calendar, Community Engagement, Community Mental Health, Language Instruction, Settlement & Employment, Special Events, Volunteering, What's New