Paco's Story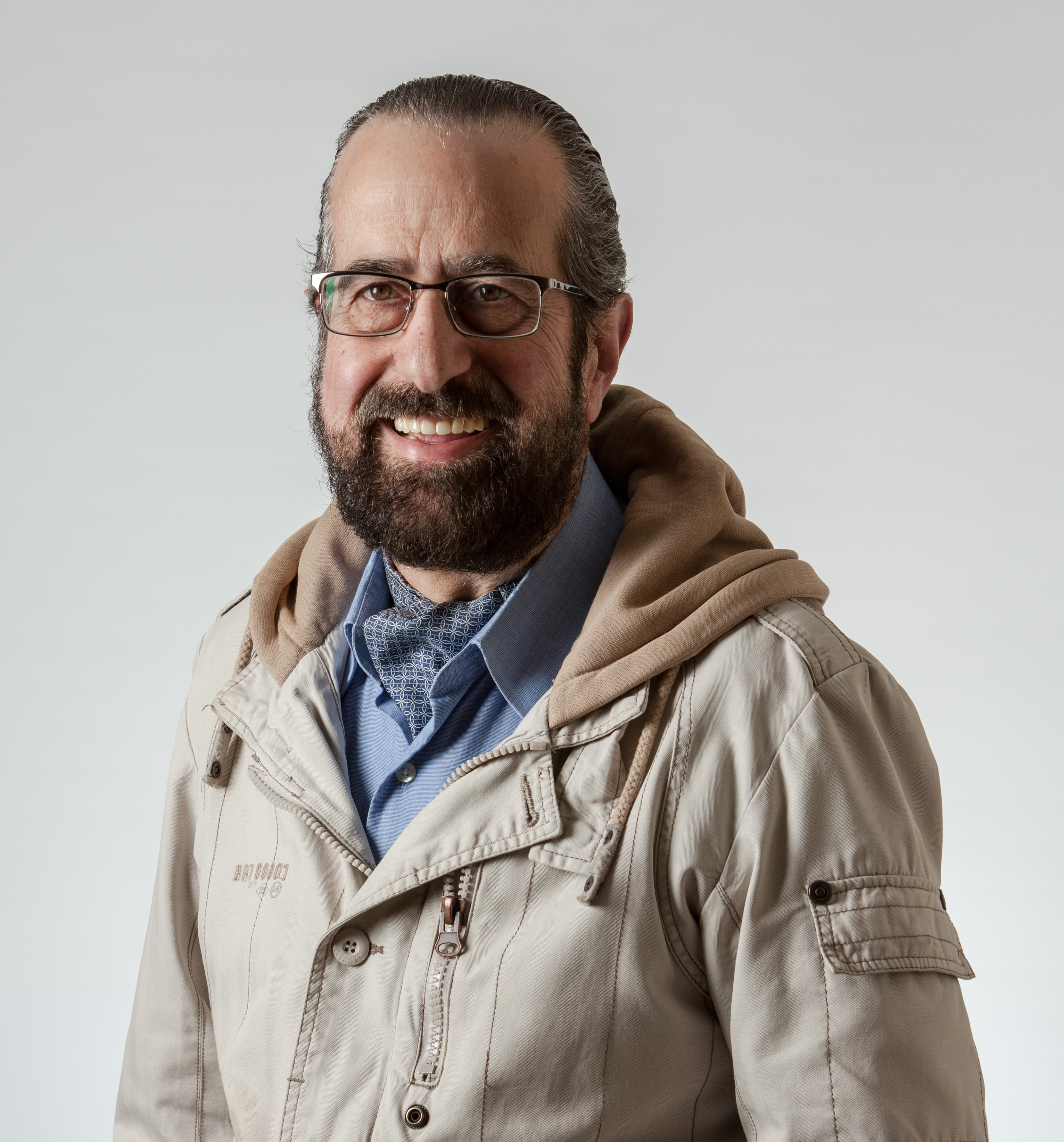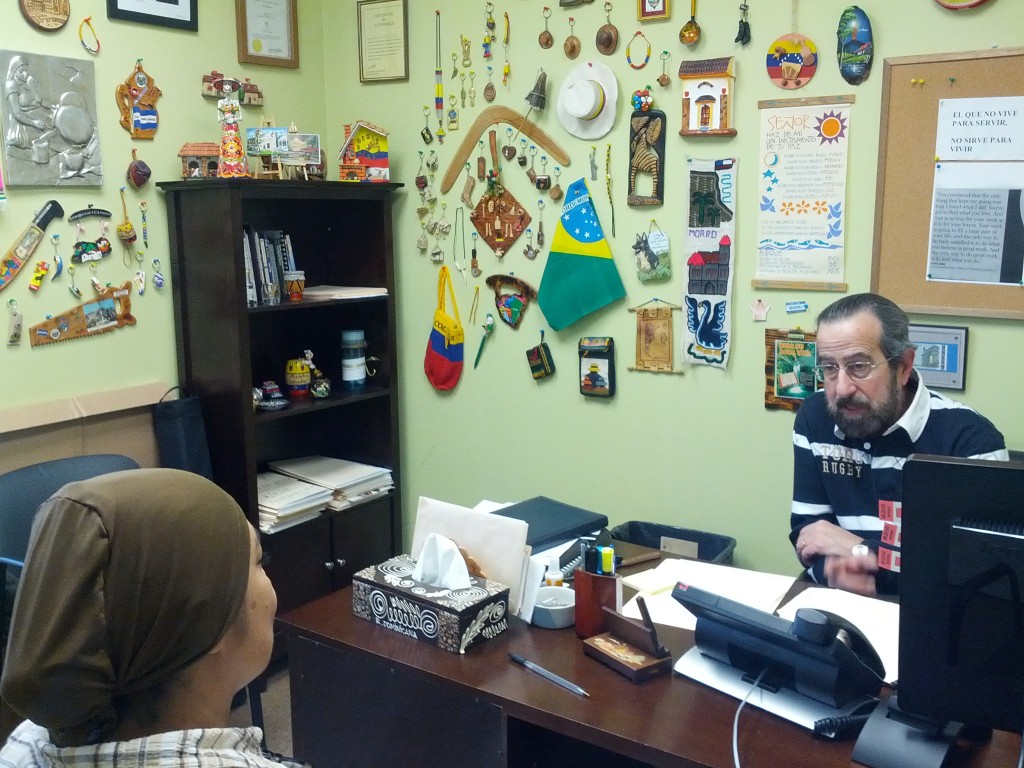 Mario Bianchi has been providing settlement services to newcomers as Paco for over 27 years.
Paco looks out the window at the last few maple leaves – bright yellow against the weighty autumn clouds.  He can smell the chill of hovering snow and his mind slips back 23 years to his first Canadian winter.
He and his sister had arrived as teenagers on a flight from Costa Rica with their parents, refugees from the bitter civil war in Nicaragua, sponsored by a humane and generous federal program.  Warned of cold northern winters, they had swaddled themselves in the warmest cotton sweaters and layered jackets they could find.
But the first blast of sub-zero air was beyond anything Paco could have anticipated.  Walking up the ramp from the airplane to the terminal, the sharp-edged waves of cold flowed under his pant legs and up his sleeves, slipped over his collar and tightened around his exposed skin.  It was unexpected, and scary.
The four had fled the violence in their homeland, finding temporary refuge in a peaceable neighbouring country – but they had needed a permanent home.
They were anxious to rebuild their lives far away from the madness of war.  The Canadian "Manpower" program had welcomed them with a flight and initial support to help them to settle – a reassuring offer, but the young family didn't know what that support would look like.
This afternoon, Paco can relax, as he watches the wind stir the golden carpet of fallen leaves and tumble them across the lawn into the towering spruce beside his tidy red-brick bungalow.  The chill air is a welcome transition after Toronto's hot, humid summers.  But he wasn't so sure 23 years earlier.
He thinks back to the stiff formalities of customs and immigration, intimidating because so much hope hinged on this moment of arrival.  The officials were not un-friendly, but years of civil war had made the young family wary of men in uniform.
A different set of government bureaucrats had given them winter coats and gloves and loaded them into a cold van idling outside the terminal building.  They rode in silence along endless high-speed roads; the empty, darkened cubes of this strange city flew by … so different from the busy, peopled streets of the home they had left.  Paco remembers the heavy weight of doubt settling into his stomach.
It was Mario's warm greeting that melted their apprehension.  Mario, the effusive settlement councillor at the Mennonite New Life Centre, who was to become their guardian angel, welcomed them "home" that first night.  After he had settled them into a cosy little apartment at the Centre's East End facility his parting words reassured them that everything was going to be OK.
Paco gazes at the swirling leaves and smiles as he remembers the flurry of activity over his first few weeks in Canada.  The New Life Centre translated their legal papers, found them an apartment, and rounded up some basic furniture.  Mario showed them how to use public transit, took them to "the No Frills" and showed them how to things were done in Canada.  He helped them fill out their applications for Social Insurance Numbers and Health cards, steered them to an ESL school and enrolled Paco and his sister in high school.  In no time at all, their parents had found jobs at local factories.
As a lazy, early-season flake floats by the window, he remembers his first snowfall – shuffling with his sister through pristine white fluff as huge snowflakes landed on his wool mittens.  After only a few weeks in Canada, the cold was no longer a frightening stab, but a refreshing surge – energizing and motivating.
The New Life Centre stayed in touch with the family for their first few years, ensuring they were finding their way and settling in.   They loaned Paco's mother $120 to buy a sewing machine and were paid back within the year through her earnings making dresses and blouses for her ESL classmates.  They provided counselling when barriers seemed insurmountable and advice when officialdom seemed impenetrable.
The family quickly began to give back.  Paco picked up English quickly and was soon acting as a translator for other immigrants, accompanying them to appointments and helping to fill out forms and apply for training programs.  He excelled in school and served as a peer counsellor.
The family bought a car within a year, and the humble east-end bungalow a few years later.  Both kids finished high school and Paco went on to graduate with honors from the University of Toronto.
As the first few flakes begin to fall, Paco sighs, settles back into his arm-chair and reaches for his novel.  In the 15 years since he has graduated, he has begun to climb the corporate ladder in the financial sector, the mortgage on the house is almost paid off, his sister has married and is raising 3 hockey-mad children and his parents are looking forward to retirement.
What spare time he has is filled with volunteer activities: he's active in his local riding association, serves on the board of one of Toronto's pre-eminent social service agencies and continues to work as a phone-line counsellor.  At work he's always the first to sign up to climb the CN Tower for the United Way, cycle for Juvenile Diabetes and is frequently sent out to speak to students on behalf of Junior Achievement's Stay in School Program.
He thinks of Mario – still working with the New Life Centre, still helping new Canadians find their footing in Toronto.  If it hadn't been for him and his agency's humane support, Paco can't imagine how they would have survived the stress and complexities of his first year in this strange new society.
As the book on his lap falls open to his bookmark, he whispers a little thank-you to the Mennonite New Life Centre, and to their hard-working counsellors.
Story by Jordan Levitin 
Categories:
Maple Key Campaign