Bridge Training Program for Internationally Trained Mental Health Professionals (BTMH)
The BTMH Program is an employment bridging program backed by a solid Advisory Committee of leading mental health and settlement partners committed to high quality learning and placement opportunities.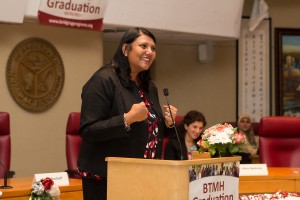 Delivered in partnership with community-based mental health and settlement organizations, the BTMH Program integrates academic training for mental health practice in Ontario, occupation specific language and workplace communication, and supervised placements that provide meaningful Canadian work experience.
Program participants get:
160 hours of mental health instruction + a 72 hour certificate course delivered by Seneca College on "Current Trends in Mental Health Therapies"
200 hours of occupation specific language, culture and communication training
450 hours of supervised placement
Placement seminar, facilitated by qualified and experienced clinical practitioners supporting application of learning to practice
Employment counselling and workshops, tailored to the mental health professions
Membership with Ontario Association of Consultants, Counsellors, Psychometrists and Psychotherpists (OACCPP)
Student status at Seneca College and access to student services (library, employment services etc.)
This innovative project combines the requirements of employers seeking skilled staff and the desire of internationally educated professionals seeking a rapid and effective integration into Canadian workplaces.
For more information, please visit the BTMH Program website.