Community Mental Health
Many immigrants and refugees experience high levels of stress and trauma as a result of their migration and settlement experiences. Unfortunately, many struggle to find help in their first language. Our Community Mental Health Program mobilizes the skills of internationally trained mental health professionals to meet the emotional health needs of newcomers in Toronto.
Through this unique program, internationally trained clinicians offer individual counselling and group programs to help newcomers overcome different kinds of stress or trauma, and to promote resilience, strength and well-being at the individual and community level.
Our Community Mental Health Program offers the following services:
Individual counselling
Group workshops
Emotional intelligence for families
Building strengths at work
Anger Management
Support group for women
The Mennonite New Life Centre supports the career development and labour market integration of internationally trained psychologists through our Bridge Training Program.
Individual Counselling
We offer short-term supportive counselling for newcomers struggling with different kinds of stress or trauma, and referrals to specialized services where needed. Our counsellors are internationally trained psychologists – highly skilled and experienced – who have received intensive orientation and exposure to the Ontario mental health service framework. Their strength and focus are clinical counselling.
To access counselling services, please call (416) 699-4527 to request a mental health intake assessment. The intake worker will assess urgency and make the referral to the counselling team. We offer counselling services in Spanish, English and Turkish (pilot project)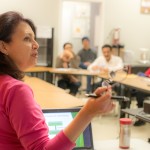 Group Workshops 
Throughout the year, the community mental health program offers a range of group programs and workshops, providing participants with opportunities to share stories and mutual support, build resilience and hope, identify strengths and develop community leadership. Group programs include refugee support groups, parenting support groups, a strengths-based empowerment and leadership development group, and an employment and mental health group.
Our workshops support participants to tap into their inner strength, while managing emotions, learning positive communication approaches, and building support networks.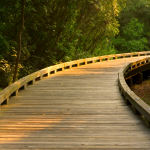 HOPES: Building Strengths for Work
Helping Our Newcomers Prepare for Employment Success (HOPES) is part of the Building Strengths for Work program. This program helps newcomers who are struggling to find employment appropriate to their education, skills and experience and need individual support in the context of resettlement stress.
HOPES is a unique employment program where participants learn how to:
– Redefine employment goals within a new cultural context and take the first steps forward!
– Take advantage of ongoing counselling and support from employment agencies and programs.
– Integrate successfully into the Canadian workforce.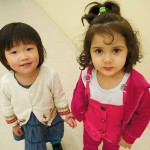 Emotional Intelligence for Families
Emotional Intelligence is the ability to express and control our own emotions and understand, interpret, and respond to the emotions of others. By working in schools, we help create a social network for families and children in order to foster a sense of community.
This program teaches participants what emotional intelligence is, how it promotes healthy relationships between parents and children and how it helps children to recognize and express their feelings, develop self-motivation and perform better at school.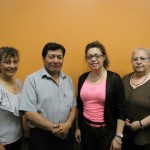 Anger Management
Anger can be a natural response to the stress of migration, the challenge of navigating new realities in a new language, and struggling to find meaningful employment. Through this program, we assist individuals to understand and better channel their anger. A specialized version of this program focuses on domestic violence, emphasizing prevention and accountability.
A community worker, Jorge Saban, provides this service weekly through one-on-one counseling and group sessions, at our North York location.
For more information, call Jorge Saban at 647-780-9226.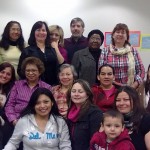 Women's Group 
A group of Latin American women gather every Saturday morning with two facilitators and learn to tap into their inner strengths and manage emotions while building support networks and making friends.
We offer this program in partnership with the Canadian Mental Health Association -Toronto Branch.
For more information, call Leticia Esquivel at 647-776-2057 x 306.