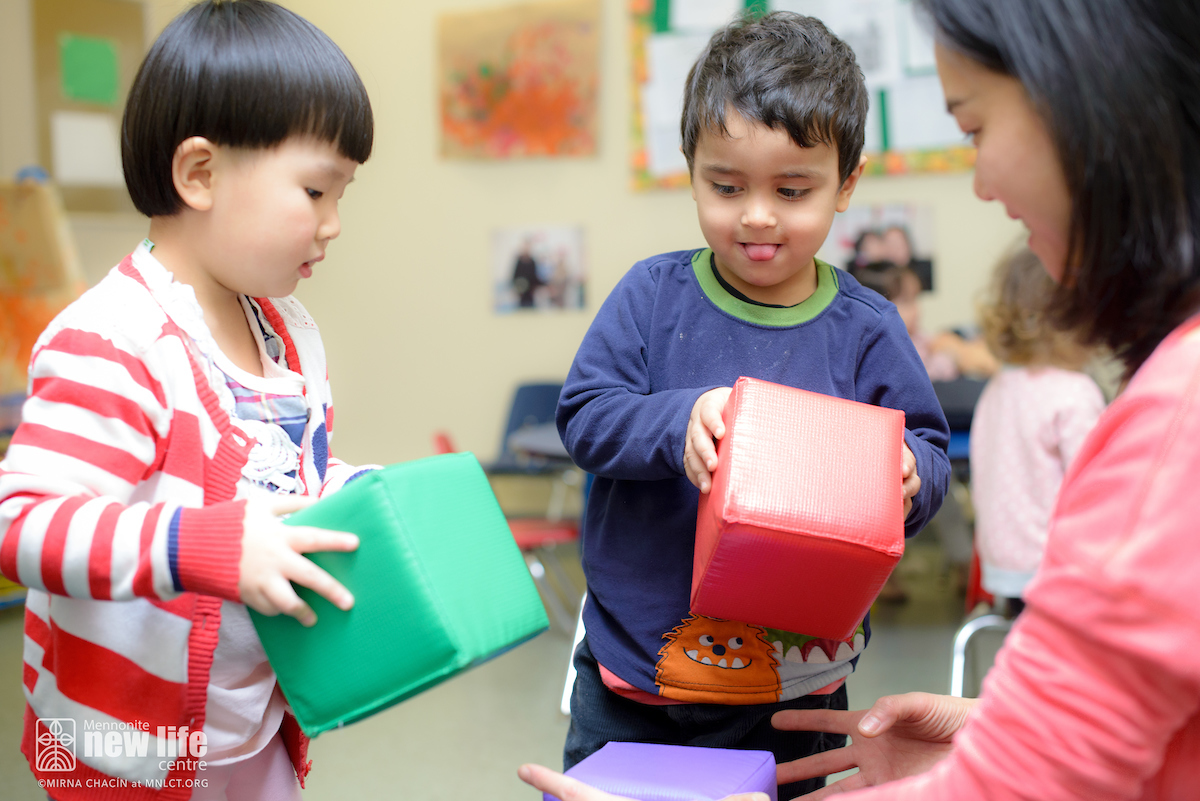 August 2017: Back to school, Let's PLAY Ultimate, Job Connect Cafe, LINC Program starts, BTMH Cohort 14 starts, LatinX Grad
Back to school!
It's that time of year again. Good luck to everyone heading back to school, or other new adventures this fall. We look forward to welcoming our LINC students and their children back to our Victoria Park location and BTMH participants at our Keele location.
---
Let's PLAY Ultimate summer camp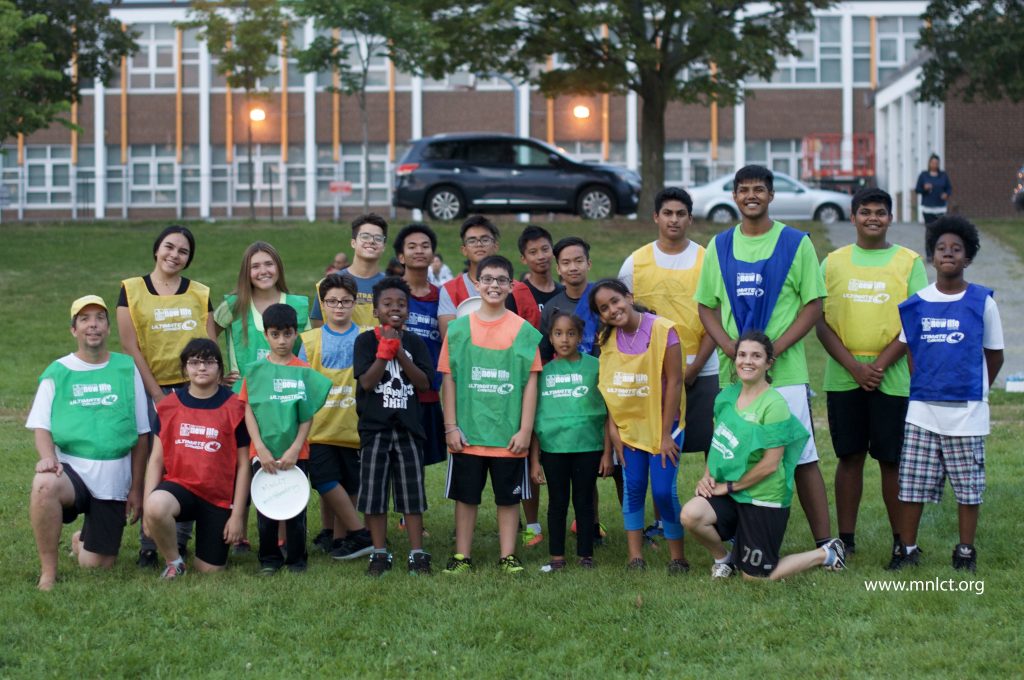 The Let's PLAY Ultimate summer camp ran from July 31st – Aug 30th for youth of all ages primarily 8-17. Participants had the chance to be involved in a fun-filled & action-packed sport known has ultimate frisbee. Thanks to all the youth & their families, volunteers, and staff for making this a complete success! Thanks to Ultimate Canada and the Toronto Ultimate Club (TUC) for their support. Stay tuned for info on the fall session.
---
Job Connect Cafe



Participants had the opportunity to learn about job opportunities and trends in the following organizations: Canadian Forces, Canadian Small Business Women, UPS, and Multilingual Community Interpreter Services.
The Job Connect Cafe was hosted at our Keele Location.
---
Free English Classes



LINC Program – Free Childminding – Free TTC tokens (based on eligibility)
Registration begins: Monday, August 14th, 2017
Classes begin: Tuesday, September 5th, 2017
Full-Time Courses:

CLBs 3, 4, 5, and 6
Monday to Friday
9:00 am – 2:30 pm
Part-Time Courses:
CLBs Literacy, 1, and 2
Monday to Friday
9:00 am – 11:30 am
CLBs Literacy and 1
Saturdays
9:00 am – 12:00 pm
Registration is in person at our Victoria Park location only. Please bring your immigration ID.
Space is limited.
---
Bridge Training for Internationally Mental Health Professionals (BTMH) welcomes Cohort 14

 
The BTMH Program will be launching its 14th cohort on September 5th, 2017 with over 20 new participants. Throughout this cohort we will pilot our new Registration Stream, which will support selected participants in applying for registration with the College of Registered Psychotherapists of Ontario (CRPO). Along with welcoming these professionals into our program, we will be celebrating the graduation of cohorts 11 and 12 on Wed, Sep 27 at Toronto City Hall.
Want to join the program? More info at www.bridgingprograms.org
---
Santa Claus Fund
The holiday season will quickly be upon us and MNLCT wishes to remind all of its proud partnership with the Toronto Star Santa Claus Fund Program to facilitate the receipt of gift boxes for children in need within our local community. Each registered child will receive an age-appropriate gift box containing practical items to assist through the winter months… a hat, mittens, socks, sweatshirt, book, toy, candy and dental hygiene products.
In-person registration is required before Friday November 17, 2017
Please visit MNLCT at our Keele or Victoria Park locations.
---
LatinX Parent Ambassador Graduation Program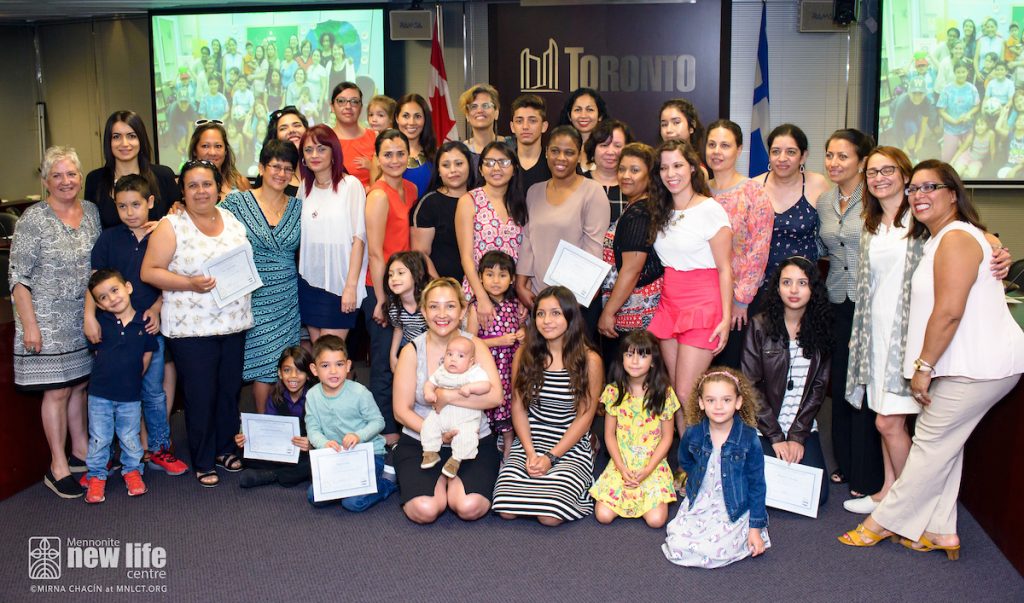 The Mennonite New Life Centre and Working Women Community Centre offer Latinx Parents for Change – a project designed to build leadership skills, deepen understanding of school governance, and promote the active participation of Toronto's Latinx families in school and community life.
---
We are on Instagram
Did you know we are on instagram? Want to see photos taken at MNLCT? Follow us now on Instagram for more!

---
Photos are courtesy of © Mirna Chacin at MNLCT.  You can see more at http://mirnachacin.photoshelter.com