Baking the world a better place for newcomers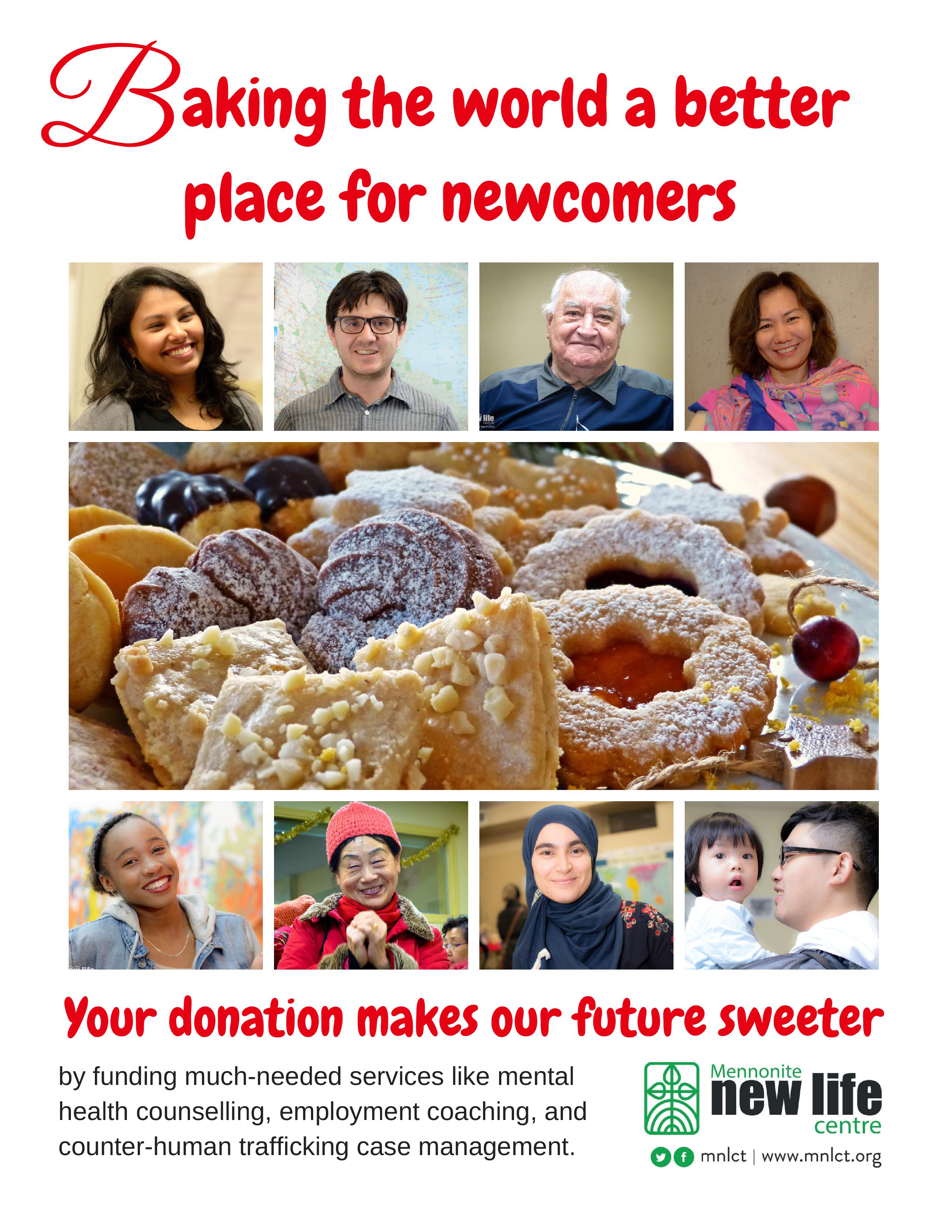 Are you taking treats in to the office this week? Consider putting out an empty plate to collect donations of spare change to help newcomers. Submit the total online at https://mnlct.org/donate and get an instant tax receipt… everybody wins!
Follow these easy steps:
Bake or buy delicious treats.
Print out info sign (here it is in PDF format: Baking the world a better place).
Put up the sign beside your treats in the lunchroom at your workplace and collect spare change from coworkers.
Submit the total amount via our donation page and receive an instant tax receipt. (You can also mail in a cheque or drop off the cash at any of our 3 locations.)
Feel good about treating your coworkers and helping newcomers build their new lives in Canada!
We'd love to see pictures of you and your coworkers enjoying this project! Share them with us via Facebook, Twitter or Instagram, or email them to us for us.
Happy baking!
Categories: BTMH, Language Instruction, Settlement & Employment, Special Events, Uncategorized, What's New