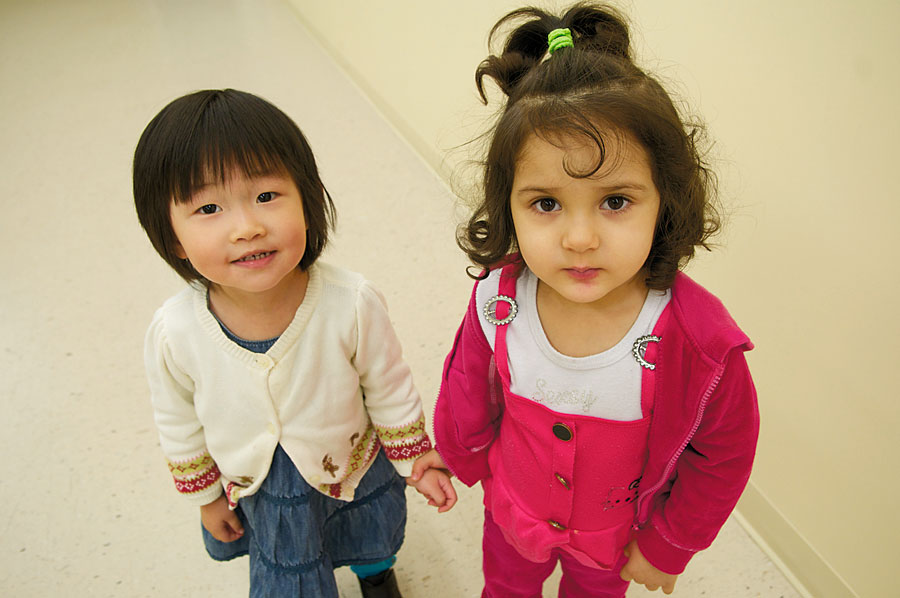 Care for Newcomer Children
Like adults, children often struggle to learn a new language and get used to a new way of life. Our CNC staff understand the settlement challenges of newcomer children and provide newcomer families with the support they need to adapt and succeed.
Our LINC students benefit from free childminding services under the Care for Newcomer Children Program (CNC) for children from 6 months up to 5 years of age.
CNC provides a safe and welcoming environment where infants, toddlers and preschoolers play and learn. Our childminding facilities are fully equipped with toys, learning materials and space for physical activities.
All our CNC staff hold Early Childhood Education (ECE) qualifications. The Mennonite New Life Centre of Toronto / LINC CNC Program is in full compliance with the Care for Newcomer Children Requirements and is monitored by CMAS.