The Mennonite New Life Centre Appoints New Executive Director
Shelly D'Mello will lead in our commitment to full inclusion and participation of newcomers
(Toronto, ON)  The Mennonite New Life Centre of Toronto is pleased to announce the appointment of its new Executive Director, Ms. Shelly Lalbeharry D'Mello. Shelly joined the organization in 2009 as the Human Resources and Finance Manager and she has acted as Interim Executive Director since December 2011, providing vital leadership and determined resilience during the last year.
Shelly is a skilled relationship and team builder, a strong communicator and creative thinker who brings over 15 years of leadership experience in the private and nonprofit sectors. She holds an international MBA and possesses a solid background in finance, information technology and human resources, as well as a sensitive understanding of newcomer issues.  Born in Guyana, South America, Shelly is a second generation immigrant who co-founded the Pink Slip Party in Toronto, a nonprofit initiative that provided support and networking opportunities for people during the 2008 recession. Shelly completed an Adult Learning and Development Certificate at OISE, and has extensive experience in coaching and mentoring.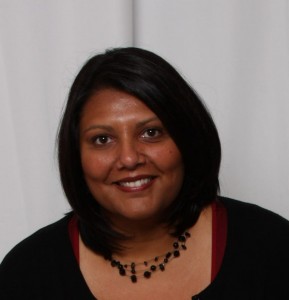 Shelly takes on this new role with an existing intimate knowledge of the Mennonite New Life Centre and having already achieved success as Interim Executive Director. Among her accomplishments at the Centre, she led negotiations of funding agreements with multiple partners and established herself as an inclusive and outstanding leader to the management program team. "Looking into the future, I am excited about the holistic work we do, our unique way to help newcomers and how we also encourage them to raise their voices and take part in community life. I am honored to work closely with a talented staff team and together we will build new partnerships to support our hopes and dreams for the future." said Shelly.
The Mennonite New Life Centre has a proud journey of 29 years working alongside immigrants and refugees from across Toronto.  Our mission is to offer a wide range of settlement programs and services that enable newcomers to fully participate and integrate into all aspects of Canadian life. We bring together community services and community engagement to facilitate the full inclusion of newcomers and help build a stronger Canada.  With its three locations across Toronto, the Mennonite New Life Centre is able to serve over 3,500 newcomers annually and has expertise in settlement and mental health counselling, language instruction, civic engagement and bridge training programming. Shelly will lead a team of 38 talented staff members and over 100 dedicated volunteers committed to the vision of the organization.
To contact Shelly, our new Executive Director, you can do so at: sdmello@mnlct.org or 647-776-2057 ext. 302