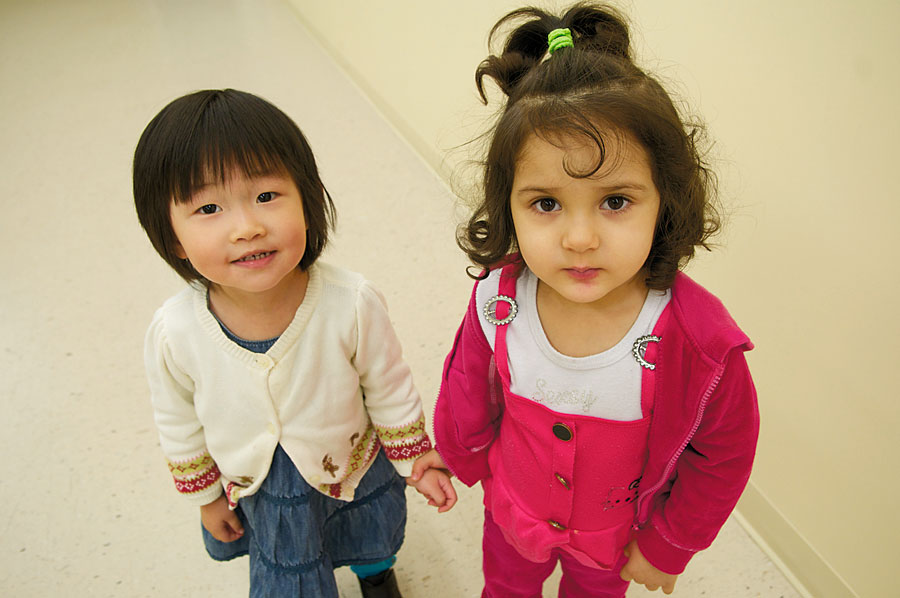 Emotional Intelligence for Families
"Emotions are the relay stations between sensory input and thinking. When the input is interpreted positively, we are motivated to act and achieve a goal. When the input is interpreted negatively, we do not act and do not learn" Ahmed Aider – Program facilitator, MNLCT
Imagine a world where you couldn't understand when a family member was feeling sad or when your child was upset. Psychologists refer to this ability as emotional intelligence, and some experts even suggest that it can be more important than IQ.
By participating in our program you will learn more about exactly what emotional intelligence is, how it promotes healthy relationships between parents and children through emotions and how it helps children to recognize and express their feelings, develop self-motivation and perform better at school.
EMPOWERING FAMILIES | Building strong communities
In this emotional intelligence program, we will help create a social network for families and children in order to create a sense of community in the schools. By active participation and interaction between families and schools, the families will be empowered and our communities will be stronger.
These activities promote the participation of newcomer parents in the public school system and increase their civic and political involvement in the decisions affecting their children's education.
BETTER SCHOOL PERFORMANCE   |   Unlocking your children's potential
Addressing children's emotional and social needs is an effective way to improve academic achievement. Emotions and learning both occur in the brain and the connections between them are bi-directional and complex. Negative emotions can be the cause or the effect of problems with learning. By recognizing and expressing feelings, we will teach students to develop self-motivation to fulfill goals.
EXPRESSING EMOTIONS   |   Connect at a deeper level
Positive emotions like happiness are easy to express but sometimes it is hard to express negative emotions like anger or sadness. Some cannot talk it over with parents or friends, and some just think that hurting themselves is the only way to express their inner feelings. We will help parents and children to recognize their emotions and express them in a positive way.  We help parents to connect with their children emotionally.
PREVENTING BULLYING   |   A great school experience starts here
Bullying at school is an everyday situation. Telling students to stop doing it is not so effective. There is a better way that starts by recognizing why kids bully. Kids bully when they haven't learned how to effectively regulate their emotions or create and maintain supportive relationships.
They are frequently overwhelmed by feelings and they don't know how to empathize with peers who look, act, or feel differently. They grow distracted, and they act out, often cruelly.
Through our program children will learn to regulate both one's own emotions and those of others and they will learn to behave in an empathetic and compassionate way.
MANAGING STRESS   |   Fostering healthy relationships
Stress management is important both for parents and their children. Parenting is stressful and the process of children growing up carries with it a bit of stress as well.  Children are more vulnerable to stress because they don't know how to cope with it.
The EI program will promote healthy relationships by reducing stress and developing self-esteem and parenting skills.