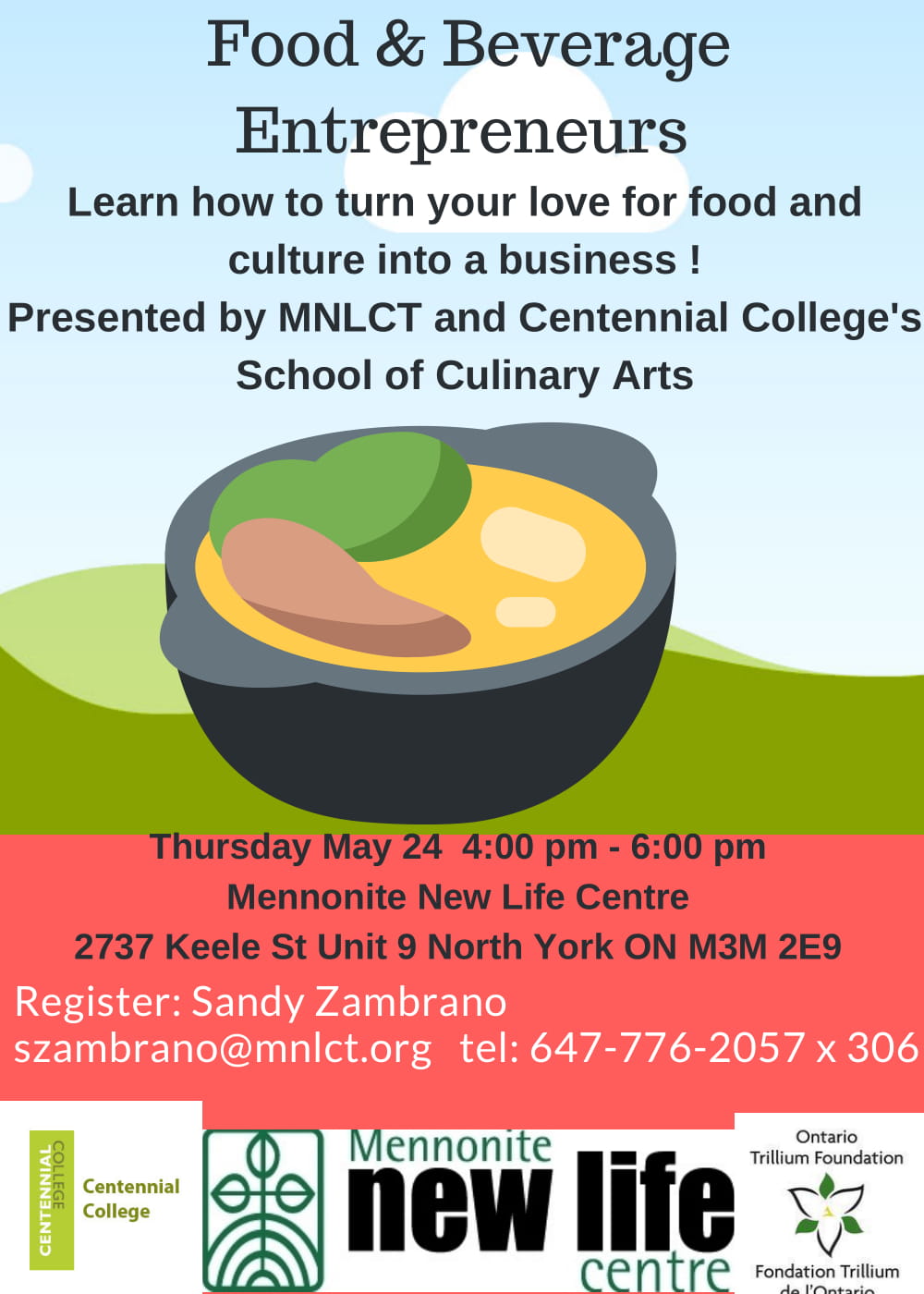 Food & Beverage Entrepreneurs Workshop
The Food & Beverage Entrepreneurs workshop will be taking place on May 24th at our Keele office (2737 Keele Street, Unit 9) from 4:00 pm to 6:00 pm.
The speaker is from Centennial College (School of Culinary Arts) and is going to talk about how to start a business in the food sector, training and certificates, individual advice and suggestions.
You can register by contacting Sandy Zambrano (szambrano@mnlct.org) or call (647) 776-2057 extension 306.