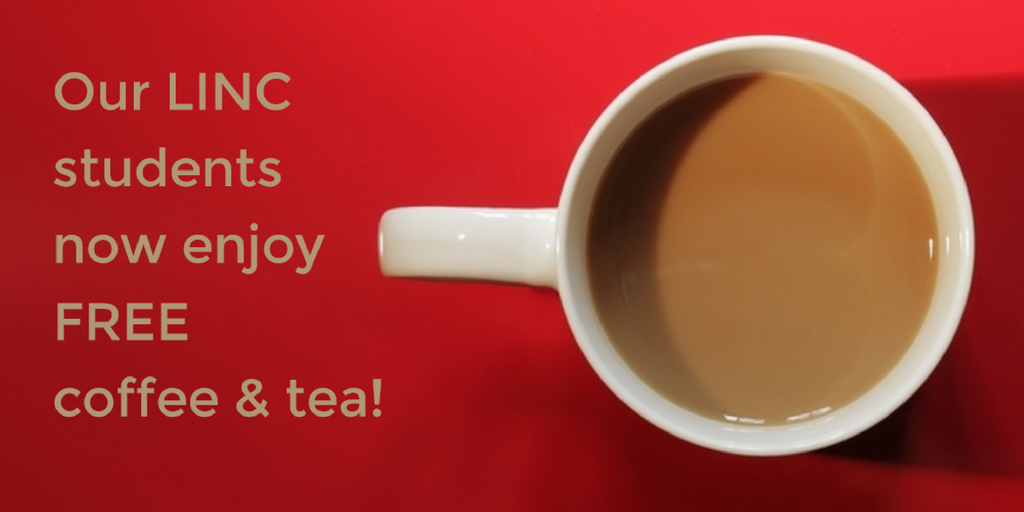 Free Coffee & Tea for LINC Students
Are you a Permanent Resident or Convention Refugee looking for FREE English classes?
LINC students at our Victoria Park site enjoy FREE coffee & tea! There is also lots of FREE parking, and FREE TTC tokens are available for eligible students.
We offer full-time and part-time courses from Literacy to Level 6, on weekdays and on Saturdays. Join us any time!
To register, please visit us in person at 3570 Victoria Park Ave, Suite 204, or call us at 416-291-3248 for more information. Note that students must complete an assessment test at a YMCA Assessment Centre location prior to enrolling in a LINC course — but you're welcome to visit us first to get the process started.