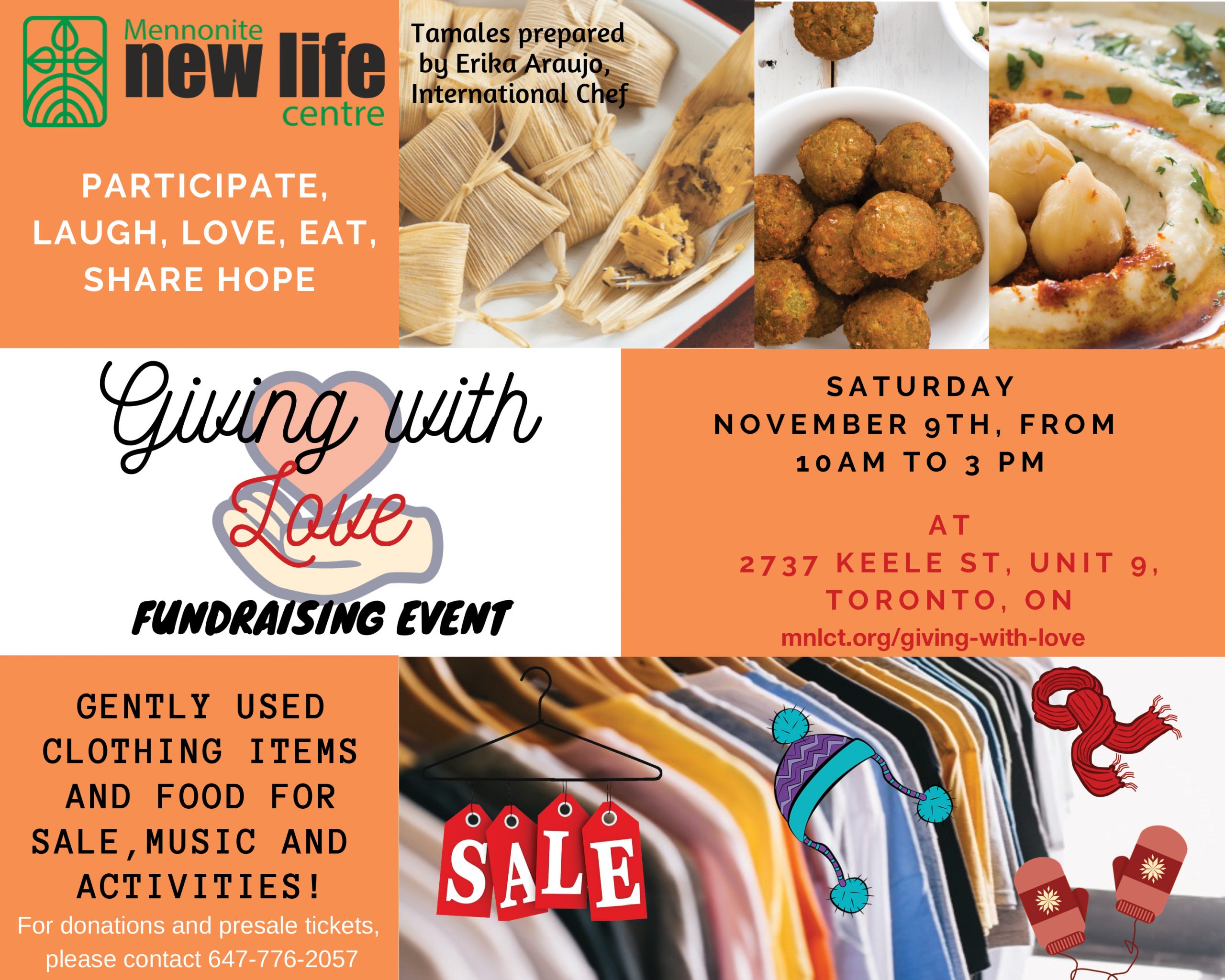 Give a little hope with love
Date: Saturday, November 9, 2019
Time: 10am – 3pm
Location: 2737 Keele St., Unit 9
The Mennonite New Life Centre of Toronto is hosting a fundraising event GIVING WITH LOVE, selling food and gently used clothing and household items. Giving with Love is a family-friendly event featuring live music. There will also be specially made food available that you can pre-order and pick up at the event. Orders can be placed through the CanadaHelps page where you can also make a donation and receive a donation receipt.
Everyone is welcome!
Visit our Giving with Love page for more details.