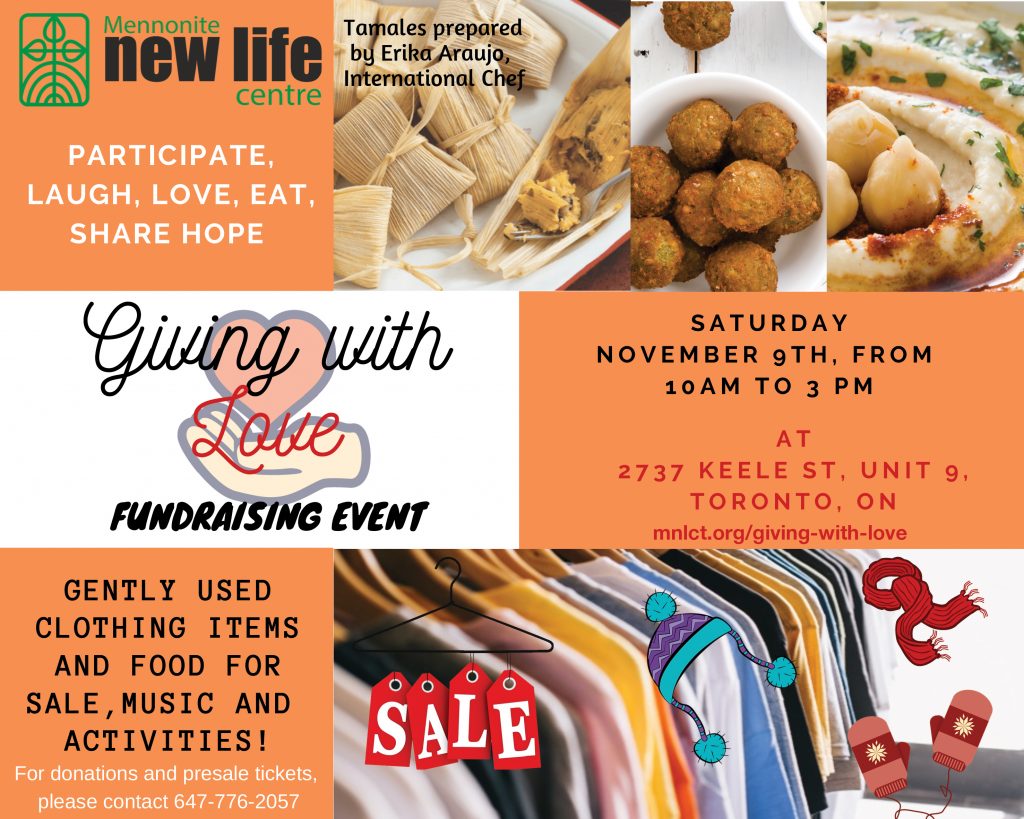 Date: Saturday, November 9th, 2019
Time: 10am – 3pm
Location: 2737 Keele St., Unit 9, Toronto, ON
The Mennonite New Life Centre of Toronto will be hosting a fundraising event GIVING WITH LOVE, selling gently used clothes, as well as food during a family-friendly event featuring live music.
We'll have specially made foods available to pre-order that can be picked up at the event. You can choose from:
CHICKEN TAMALES
Chicken is halal.
CHEESE TAMALES
Vegetarian.
FALAFEL
Vegetarian.
Pre-orders are now closed
We will also have food available to purchase onsite:
• hummus & crackers
• pulled pork sandwiches
• samosas
• sweets (cake, cookies, cupcakes)
• tea, coffee, juice, water
To register for this FREE event, click here.
Everyone is welcome! See you there.