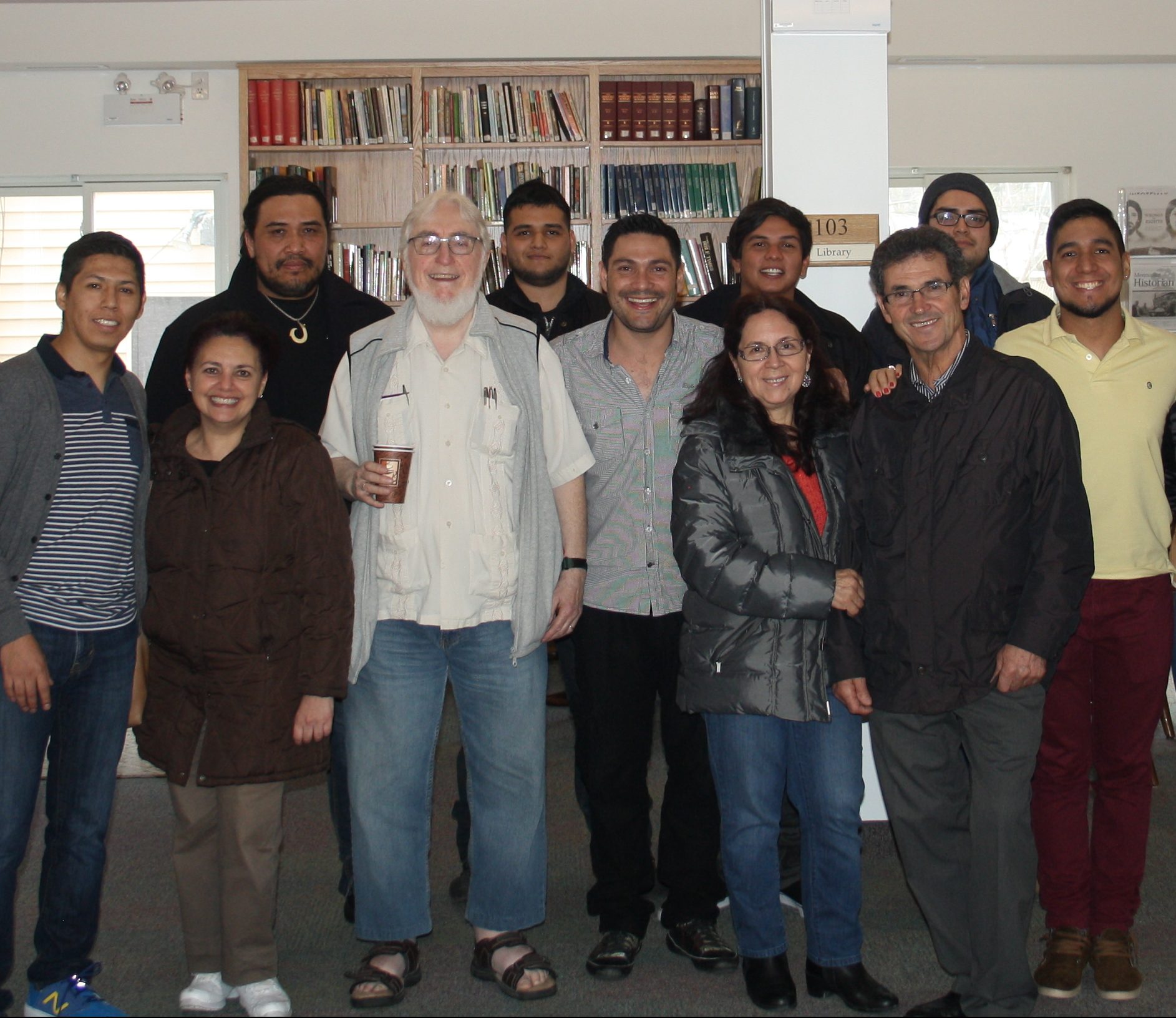 In Memorium: Adolfo Puricelli
It is with a heavy heart that we share news of the passing of Adolfo Puricelli on December 31, 2018.
Adolfo and his wife Betty Kennedy were founding directors of the MNLCT and served with the Centre for nearly 25 years.
In the early 1980s, the Mennonite Church of Canada and the Toronto United Mennonite Church recognized that the Latin American community was lacking in settlement services or supports and appointed Adolfo to do further research. Adolfo was trained in Anabaptist theology, knew Latin America well due to his work with the United Biblical Societies, and was well grounded in Latin American culture; he could also understand the context of the Mennonite Church and could eventually undertake work with Spanish-speaking peoples in Toronto. On August 20, 1983, Adolfo and Betty arrived in Canada from Argentina – full of hope and conviction to support refugees from Latin America in the process of rebuilding their lives and cultures in Toronto – and served until their retirement in 2006.
Adolfo's deep compassion for and solidarity with Latin American immigrants and refugees, along with his tremendous commitment and years of grassroots effort, created the foundation for the MNLCT that exists today. Through his example and his selflessness, Adolfo has inspired and will continue to inspire the Centre to support our community's most vulnerable people – wherever they may be from – by welcoming them as unique individuals, appreciating their potential and embracing their common humanity. Adolfo will certainly be missed, but his legacy will not soon be forgotten.
To read more about Adolfo's contributions to the Centre, please see "Walking Together" – an institutional history of the MNLCT.