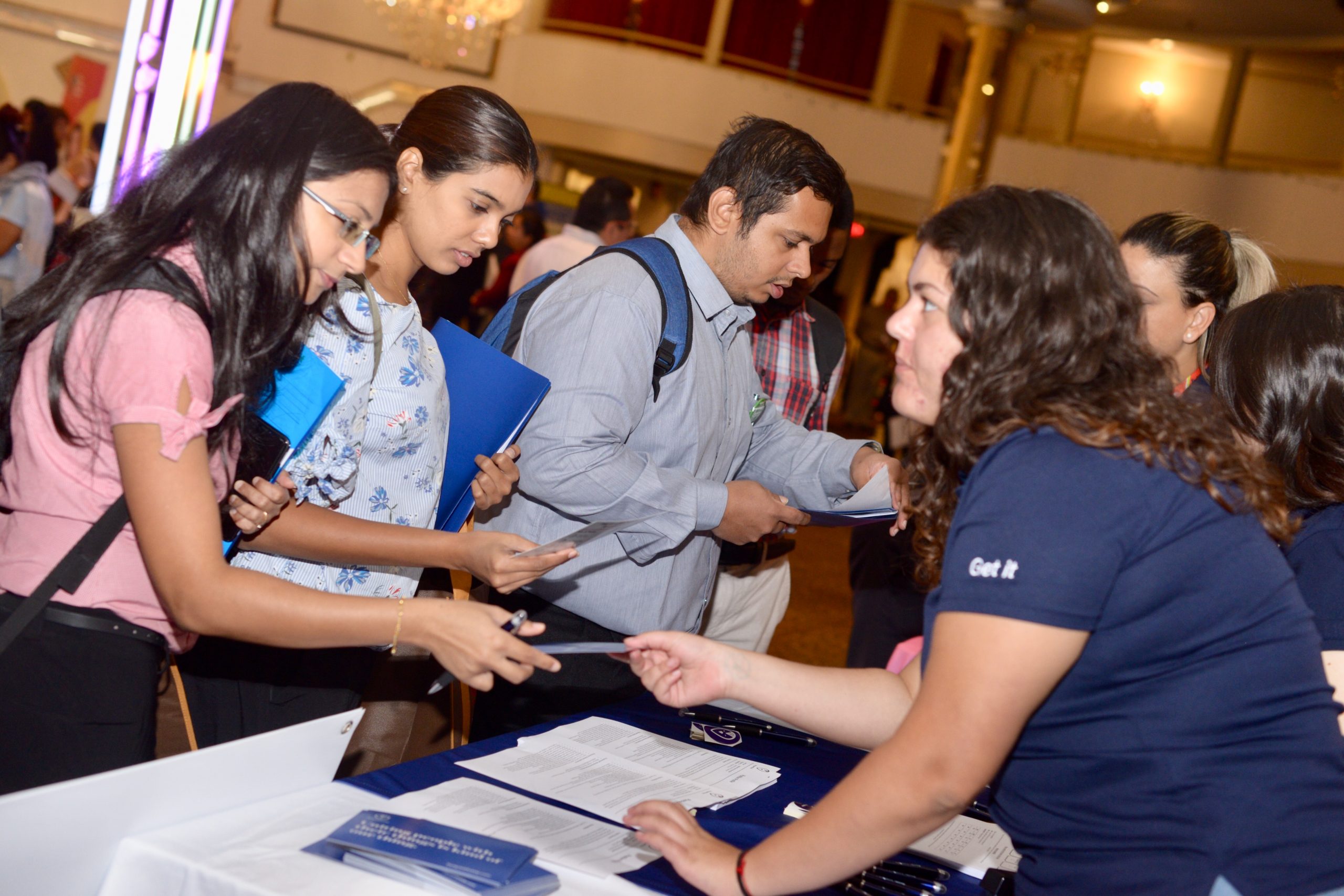 Jobseekers connect with employers at Opening Doors Job Fair 2019
By Trudy .U. Tumusime
Denis Wakigiri immigrated to Canada from Uganda in March 2019. He has spent the last few months trying to find a job, however his efforts so far have been futile.
"The job search experience is hectic; searching for a job is like a job itself," Mr. Wakigiri said with a frown on his face, exuding frustration.
Wakigiri was one of the newcomers attending the Opening Doors Job Fair on Thursday Aug.29, at the National Event Venue in North York. The hiring event was organized by the Mennonite New Life Centre of Toronto (MNLCT) to connect newcomer job seekers to prospective employers.
"This is the first job fair I have attended so far, and I like the fact that there are many employers. I have been able to move from table to table submitting my résumé and having a chat with some of the employers. I am hoping to be contacted soon," said Wakigiri with a subtle smile.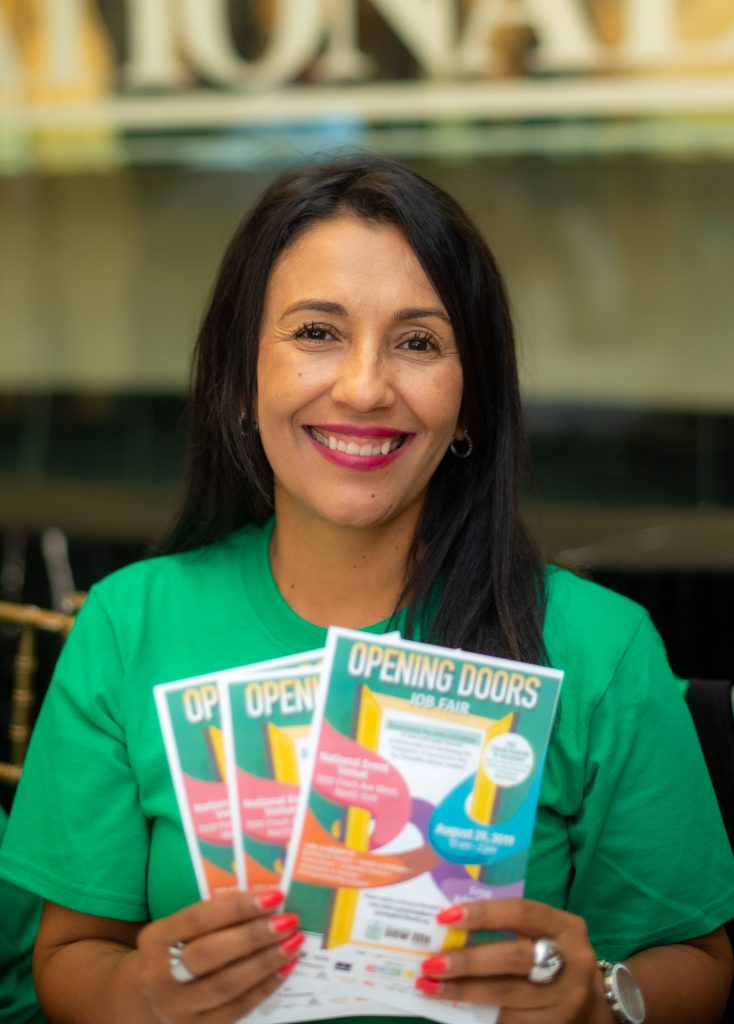 Over 220 job seekers had an opportunity to meet employers, demonstrate their skills, share their résumés and make connections that will possibly result in job opportunities. The fair hosted 15 employers from different fields and one community partner offering entrepreneurship support: AGTA Home Healthcare, Canadian Armed Forces, Healthy Planet, Humber River Hospital, Mosaic Senior Care, Nurse Next Door, Penguin Pickup, Pizza Pizza, RBC Bank, TD Bank, Teleperformance Canada, UPS, VHA Home Healthcare Yummy Market, Toronto New Life Wellness Place, and Access Community Capital Fund.
"We are very interested in connecting opportunities to the public and we know that great candidates come through various locations, so we are trying to connect them to the right opportunities," said Nima Hersi who was recruiting on behalf of TD Bank.
While the majority of participants were newcomers who are not yet Canadian citizens – one of the requirements for a job with the Canadian Armed Forces – recruiter Sergeant Firstenhaupt Kerl said it was important to give newcomers information so they can consider a career with the Armed Forces when the time is right.
"We are giving the participants an overview of almost 100 occupations in the military. From doctors to dentists to social workers, healthcare professionals, administrative staff, soldiers among others. For us, it is to raise overall awareness of the careers that immigrants can pursue with the military once they become Canadian citizens," Sgt. Kerl said.
Devshri Bidaye, a public health graduate, attended the fair with the hope of finding a suitable position.
"Not many job fairs have employers from the health sector. I was attracted to this job fair because they had employers from my field. Even if they were not recruiting positions in my line of work today, it is a good place to come and connect and know what is happening in my field and other sectors," she said.
For Lakshmimegha Dasari, a recent graduate of Business Administration, Opening Doors Job Fair was a platform to weave a network that may lead to her next job.
"It is very helpful that I have shared my résumé with different employers. Usually, we need a path to reach the employers but now we have been able to meet them here. My experience has been good, and I am very hopeful," Dasari said.
This year's Job Fair was the third of its kind. It was sponsored by the DUKE Heights Business Improvement Area in North York that promotes the potential of the area, as well as provide support to businesses located in the area.
"This event meets one of our objectives of supporting local businesses because we are driving employment in the area, and our role is to connect the businesses with the right talent that is needed by our members, so this job fair is a perfect platform for doing just that," said Rashed Mahmud, the Communications Manager of DUKE Heights BIA.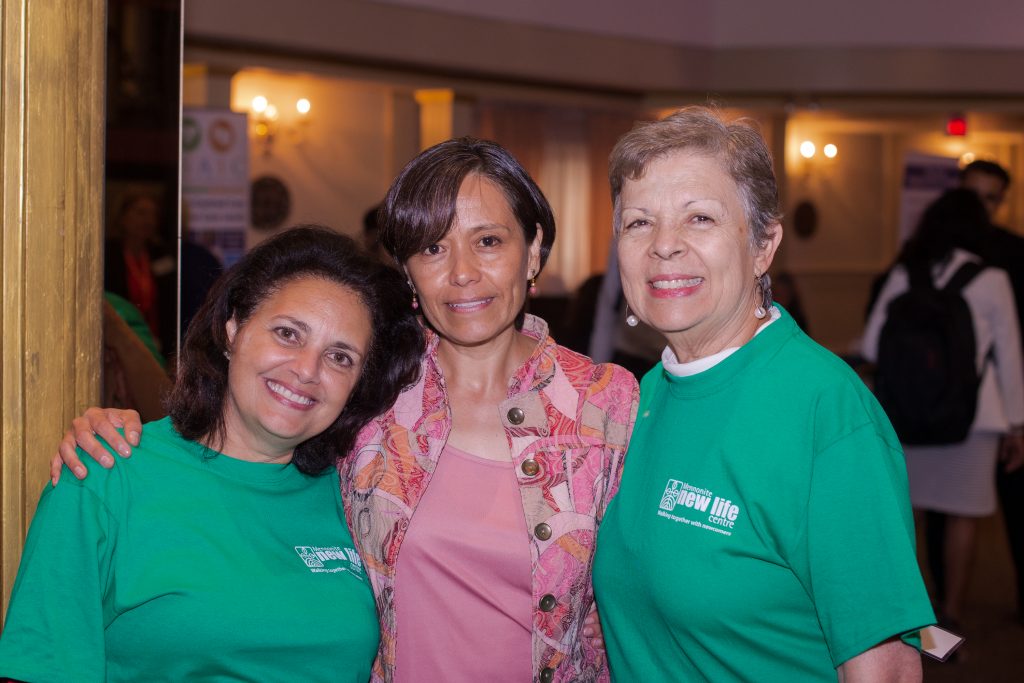 Leticia Esquivel, who oversees the HOPES program (Helping Our Newcomers Prepare for Employment Success) at MNLCT, says this year's job fair turnout was impressive.
"The newcomers' participation was high; this is a good example of how we can support them and the kind of activities they require since lack of employment is one of the newcomers' main barriers," Esquivel said.
She added that "This year's event also had a more diverse set of employers, offering different job positions that cover a variety of interests: administration, finance, customer services, PSW, health services, among others."
Over 400 people registered to attend the job fair and 227 of those attended. According to Ms. Esquivel, this was double the number of participants at the job fair last year.
The purpose of Opening Doors Job Fair is to connect newcomer talent with the employers who can benefit from hiring from a diverse talent pool. MNLCT works as a conduit to bring together diverse talent with employers who understand that by serving their own diverse customer base, they need to have qualified and culturally competent staff to do so. By bringing together employers who need qualified talent with an internationally diverse talent pool, MNLCT's Opening Doors is filling a gap in industries where there might be labour shortages of culturally diverse talent.