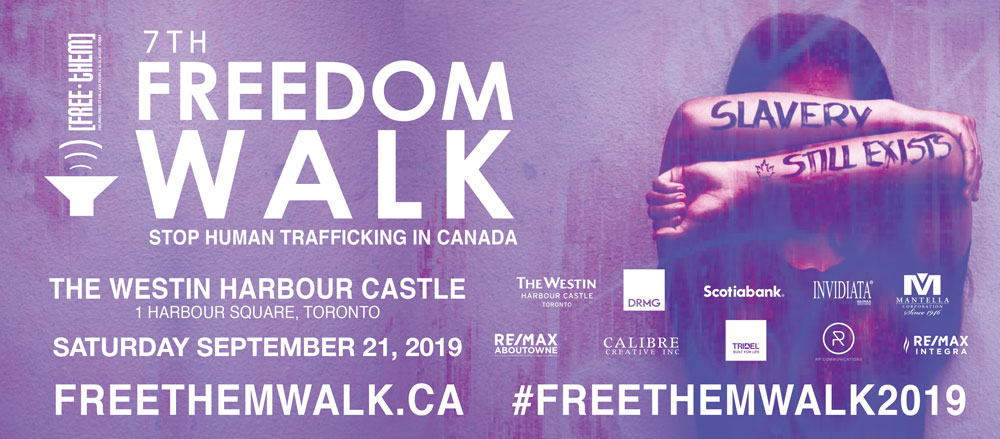 Join us at Freedom Walk 2019
By David Gomes
The Free-Them Freedom Walk is just around the corner. On September 21, hundreds of people are expected to gather at the Westin Harbour Castle to attend the 3 km freedom walk to raise awareness and funds to end human trafficking and exploitation in Canada. Over 700 people, including civilians, law enforcement, politicians, and notable persons from across Canada are expected to participate in this year's event. Needless to say, MNLCT will be present too.
As part of MNLCT's commitment to helping with fundraising for this worthy cause, our staff and clients are encouraged to participate in the event to support this action to stop human trafficking.
If you are interested in participating in the walk or volunteering, please register at the Free Them Freedom Walk website.
Below is a list of the volunteer positions available –
Greeters/Floaters
T-shirt table/Floaters
Setup/Teardown
Greeters/Collecting Signatures
Registration (new)
Registration (online and new)
Resource Table
Kids Zone
All proceeds from this year's walk will go to Aurora House, a safe house that provides housing to Canadians, Canadian foreign nationals, immigrants and refugees who have been trafficked and exploited in Canada.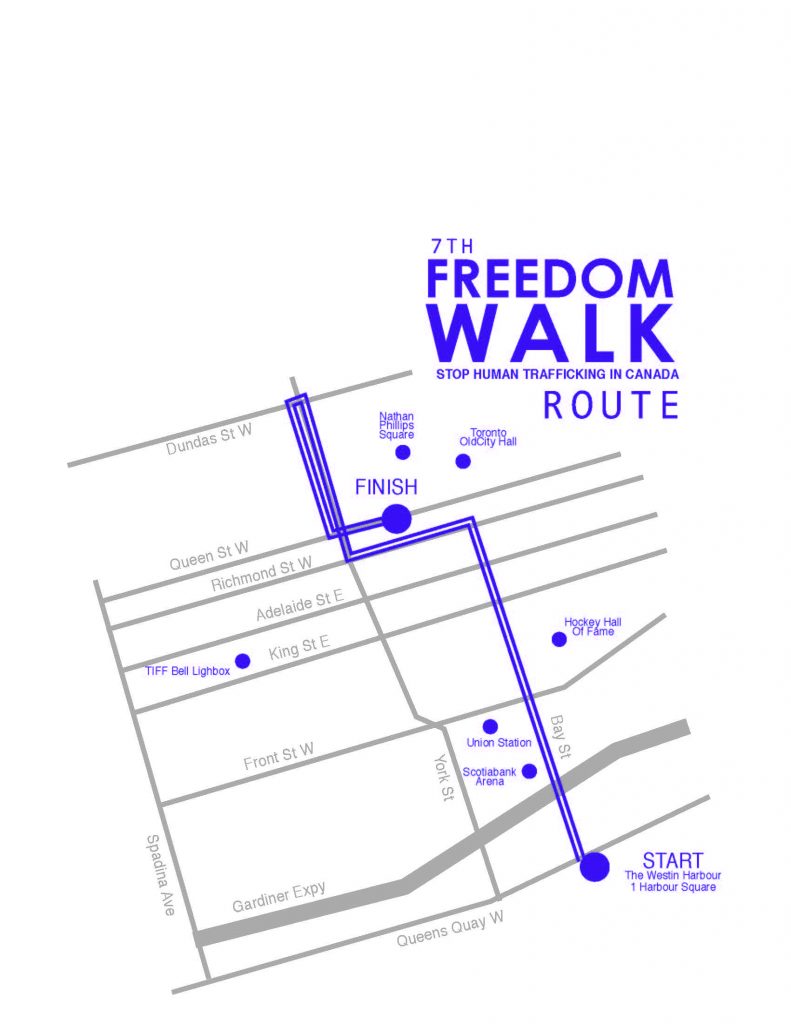 The Free-Them Freedom Walk Itinerary
Where: The Westin Harbour Castle| 1 Harbour Square Toronto
When: Saturday, September 21, 2019
9:00AM Registration | Continental Breakfast | Visit the Market Place | Freedom Corner
10:30AM Honorary Ceremony
12:00PM 3KM Freedom Walk
Dry run & Set up
A dry-run of the event will take place on September 18 at 6:30 pm. All volunteers are required to participate to have a sense of what to expect on the main day. Setting up for the main event will take place on September 20, at 3 pm at the venue. All volunteers are encouraged to come out and help the team set up. On the day of the walk, Sept 21, volunteers may be on-site from 7 am until 5 pm.
If you have any questions about joining MNLCT at this event, please feel free to contact Shankari Balendra (647-776-2057) for more information.