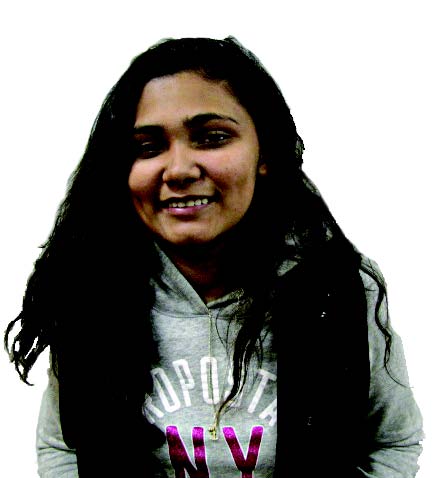 "You are never alone: there is always someone who can listen to you and help you. It is important to seek help when you need it." This is the most important lesson Josselyn Mitchell Linares Anaya learned at the Mennonite New Life Centre.
Josselyn came to Canada from El Salvador in 2009 when she was only ten years old. She came to join her mother who had moved to Toronto two years earlier. However, Josselyn's reuniting with her mother was stressful as she had a job and there was never enough time to devote to the little girl. This was made worse because Josselyn had no friends in Canada and she was alone and missed her family and friends in El Salvador very much.
"I didn't have any friends at school because I didn't speak English," she says, "and I was shy, and they didn't want to talk to me." Because of the language barrier, she couldn't catch up with her lessons either. She soon became a victim of bullying. There was not only verbal abuse, but physical as well – her schoolmates would take her bicycle and one day in the park a boy took a knife and tried to stab her. Luckily she managed to defend herself and survived the attack.
As a result of these painful experiences, the social isolation and the lack of meaningful communication at home, at the age of 12, Josselyn suffered severe depression and didn't want to live anymore. One day her mother received an alarming call from the school and decided to seek professional help for her daughter.
Josselyn's mother had heard about the Mennonite New Life Centre and took Josselyn there. They met with a counsellor who spoke Spanish and managed to gain Josselyn's trust.
"I talked to her [the counsellor] about everything that was going on in my life," Josselyn says. "She told me I had to open myself to the world – not to keep everything inside. I had to talk about the problems. She also told me not to live with the past but to spend more time having fun. She tried to help me. At that time I was not talking to my mom – when I was with her, I was always quiet. So the counsellor told us to come to the Centre together every week and during every appointment she made me talk to my mom and tell her how I feel."
The emotional support Josselyn received at the MNLCT helped her to focus at school and be more motivated to learn English. Thanks to the counsellor's advice and Josselyn's improved language skills, Josselyn started to make friends.
Then the counsellor advised Josselyn to join the Mennonite New Life Centre's Youth Theatre Program. The program used theatre to help young people express themselves, share experiences, gain confidence, make friends and have fun. "I joined because I wanted to open myself and to socialize," Josselyn says. "I enjoy it!"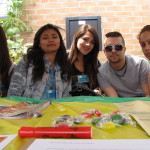 After three years at the Mennonite New Life Centre, Josselyn's life has changed. "I am not that upset," she says. "I feel I can handle everything. I can talk to people and if they have a problem they can talk to me."
Josselyn's dream is to become a counsellor herself and to work with young people – to help them in difficult times as she was helped at the Mennonite New Life Centre.
By Lucy Slavianska ~ New Horizons Media