July – August 2019: Opening Doors Job Fair | The BEMC BEAT | BREM In The Know | What's your Story? | Announcements
We have a lot to share with you this summer, and three new sections in the newsletter: What's Your Story?, The BEMC Beat, & BREM In The Know! Read on for all the latest updates, events and more on what's been happening around our different locations and programs.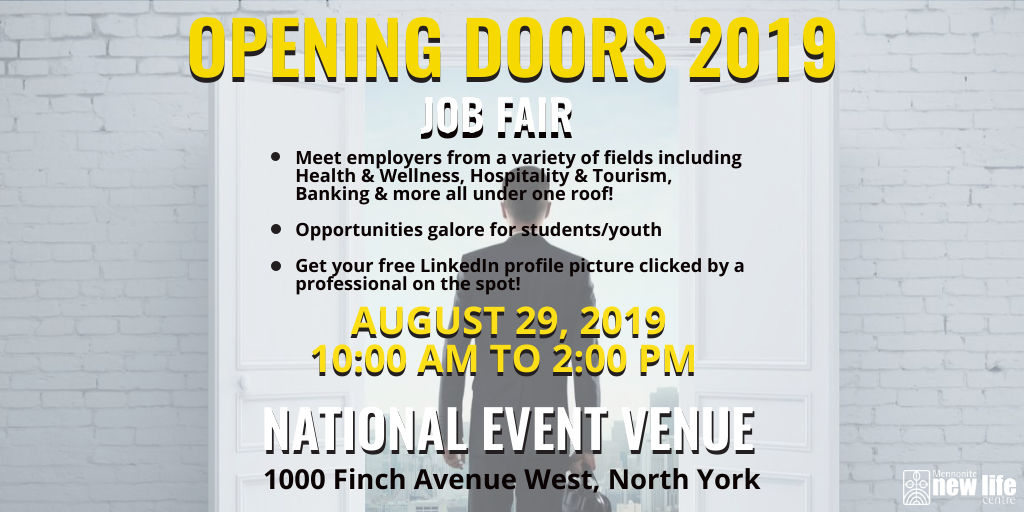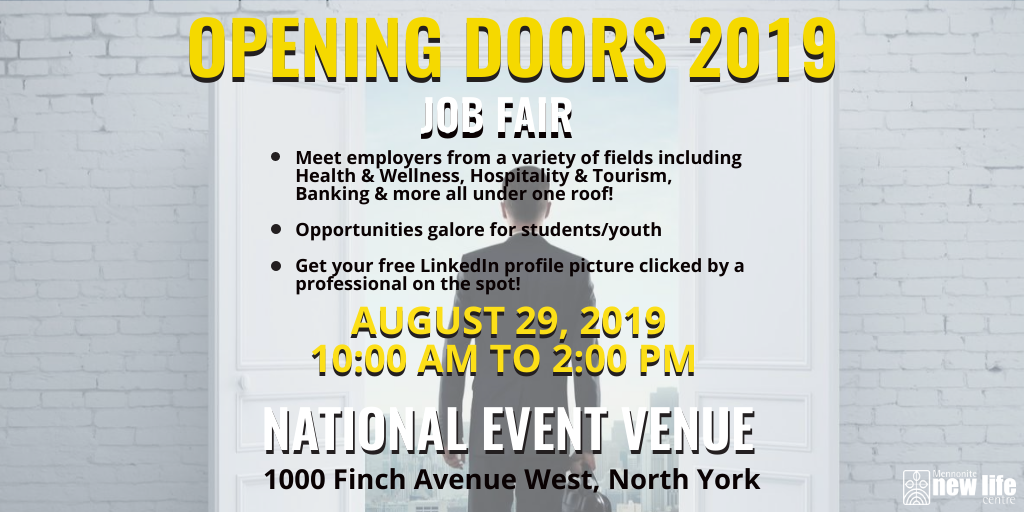 The Mennonite New Life Centre of Toronto (MNLCT) is hosting the Opening Doors Job Fair, aimed at helping newcomers integrate into the Canadian labour market. The event, which is supported by DUKE Heights BIA, will feature ~20 employers and is open to all. Read more and register for your free LinkedIn head shot!
Reflections on the 2019 International Metropolis Conference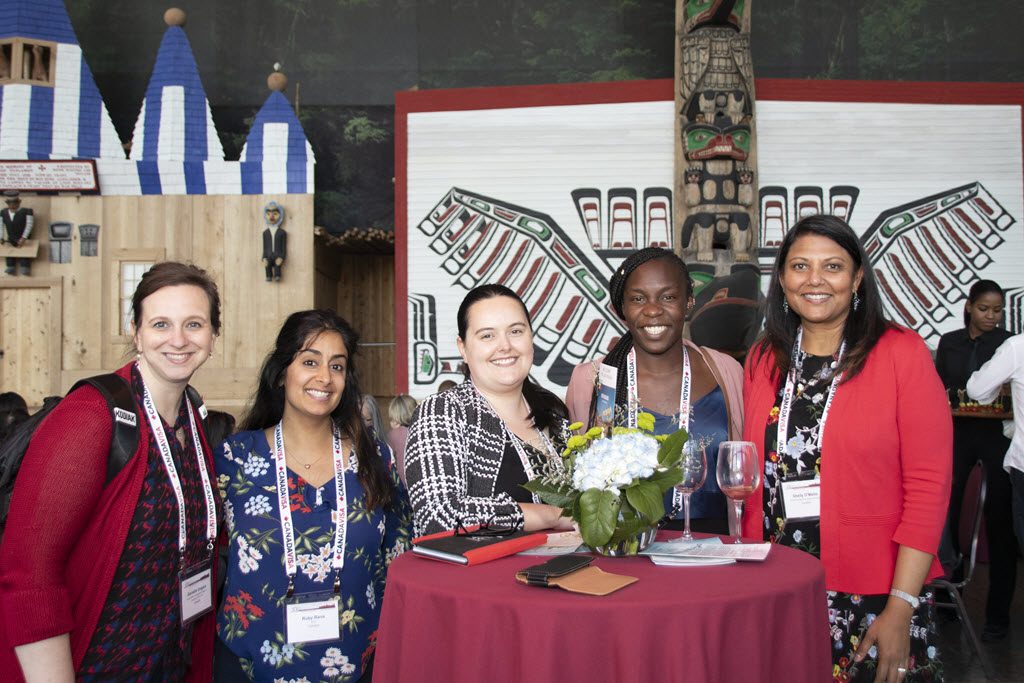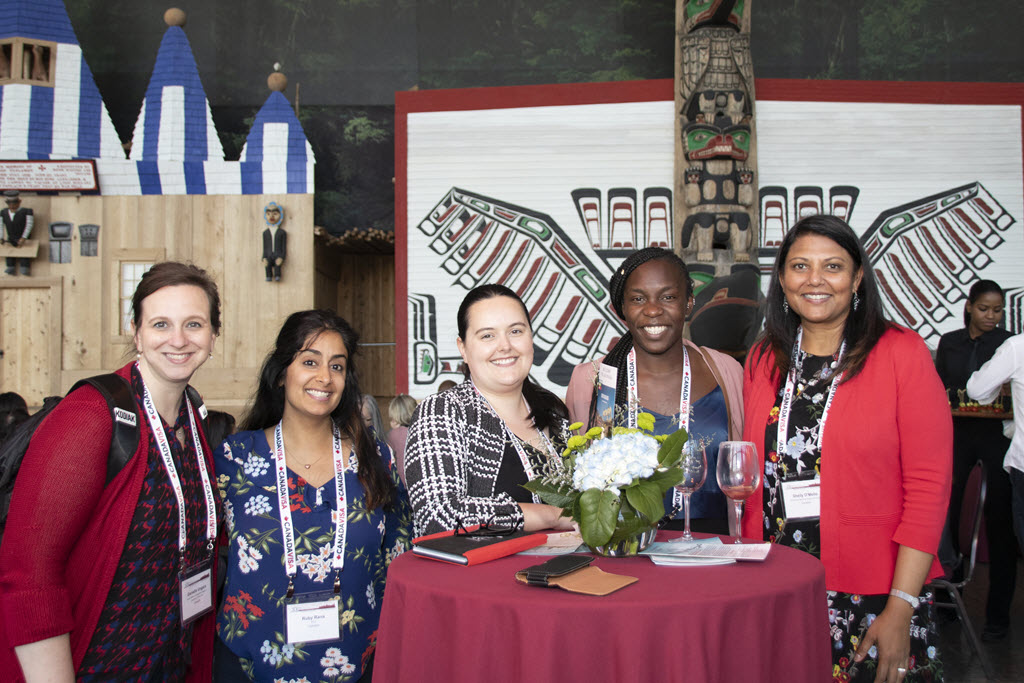 This year, Immigration, Refugees and Citizenship Canada (IRCC) hosted the International Metropolis Conference which brought together over 1000 delegates from foreign governments, academia and service provider organizations. MNLCT Executive Director Shelly D'Mello reflects on this year's conference. Read more
What's your story?
Every day Canada receives thousands of newcomers, all arriving with a dream to build a better life. Theirs are stories of courage, determination, ambition and true grit. This is Carina's story.
---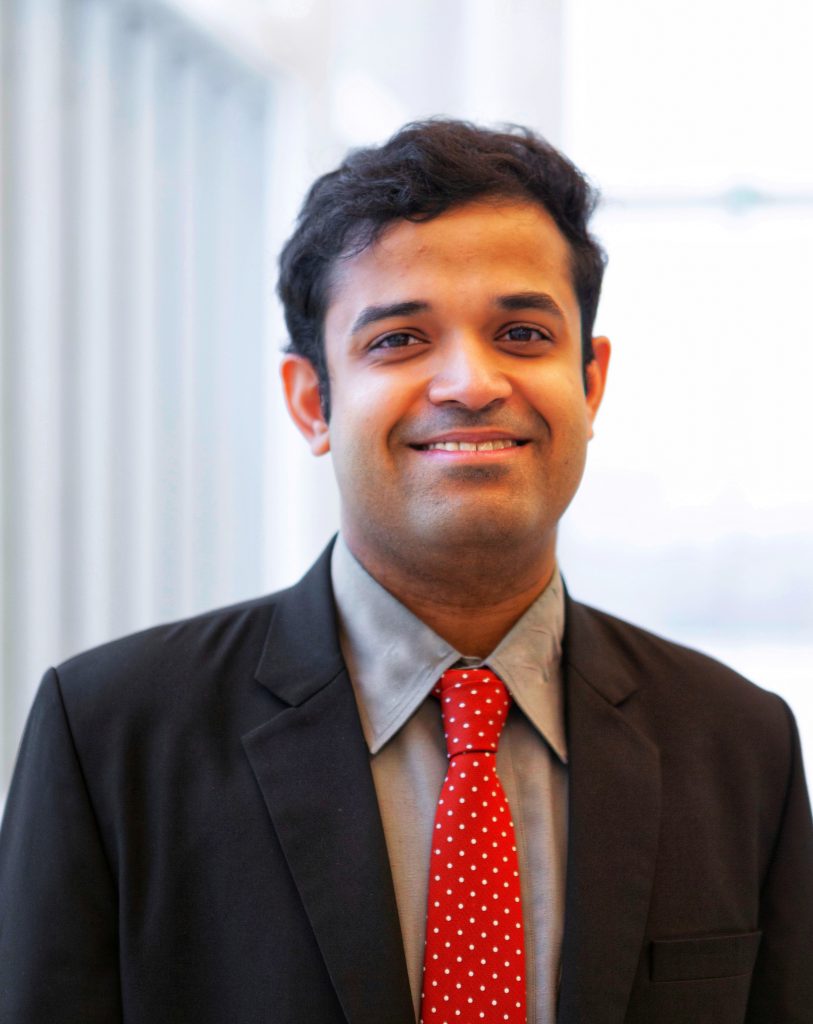 Leading organizations in film production, non-profit advocacy, and marketing have integrated our Bridge to Employment in Media and Communications (BEMC) participants into their workplaces and been highly impressed by their value and contributions. Meet one of our Alumni in action – Dean Lobo!
---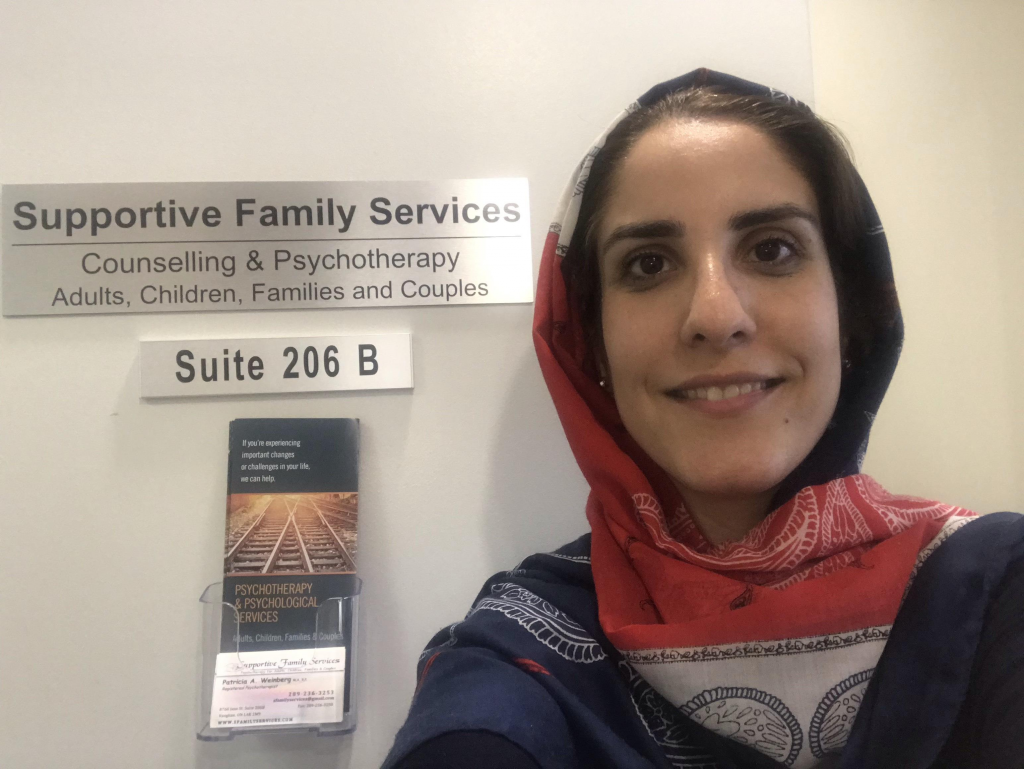 Meet Zahra Rezazadeh, an internationally trained mental health professional and a student of MNLCT's Bridge to Registration and Employment in Mental Health (BREM) program. Zahara recently graduated from the program after successfully completing her placement at a mental health organization in Ontario. Click to read her story
---

Join us for a day at the park
The Mennonite New Life Centre is thrilled to host a special event full of fun activities so whole families can come together for a relaxing day before school starts.
Join us on Saturday, August 24, 2019 from 11:30 am to 3:00 pm for a Community Picnic at Toronto's scenic High Park. A festive day of food and activities awaits you and your family and friends. Taste a variety of food from countries around the world (Syria, Mexico, Colombia, China, and more). You are also welcome to bring a dish of your choice and share a little piece of your unique culture with the community.
Take advantage of this opportunity to play creative games and go back to your childhood by enjoying activities designed to entertain community members of all ages! Be a part of a vibrant community that welcomes and celebrates your unique identity and embraces you as you are.
For more information please call 647-776-2057 or email info@mnlct.org
---
HOPES Career Coaching Workshops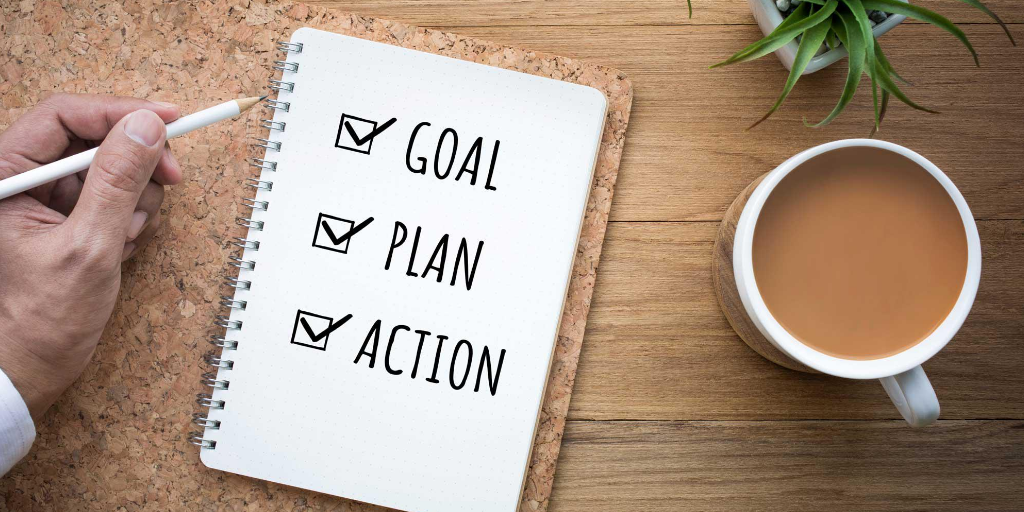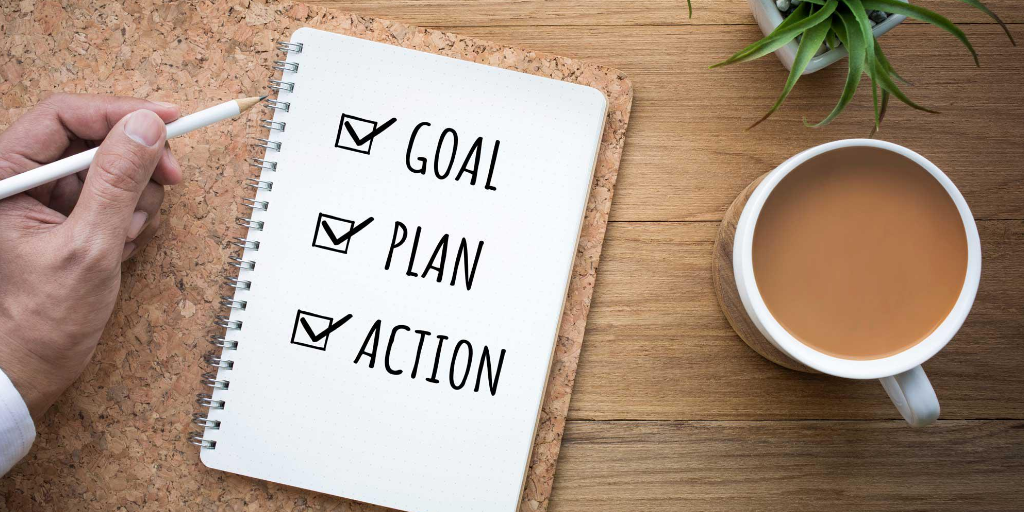 HOPES is offering a free workshop on August 20 and 21, 2019.
The 2-day workshop will focus on coaching participants in career, employment or entrepreneurship exploration and customizing their goals.
For more information, please contact Ines Anderson (ianderson@mnlct.org or 647-776-2057) to set up an appointment for your intake interview.
---
LINC Registration Opens August 19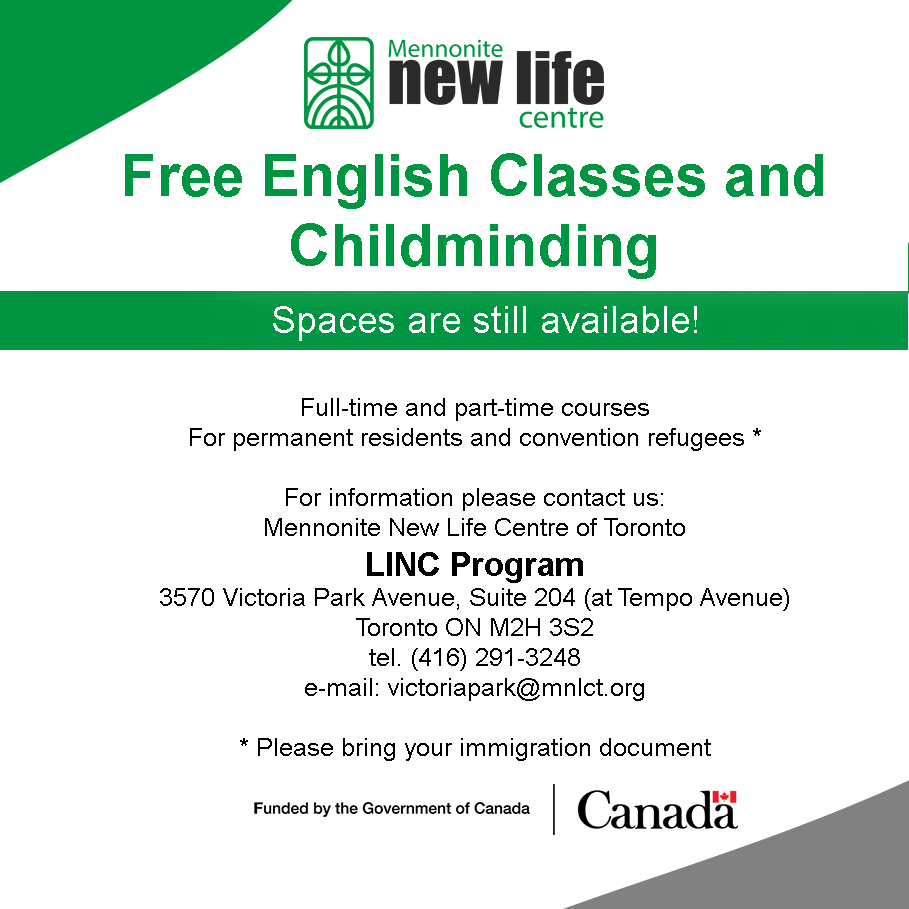 New LINC courses start on September 3, 2019. Choose from full-time and part-time courses as follows:
FULL-TIME
Mon to Fri 9:00AM to 2:30PM CLBs 3 – 4
Mon to Fri 9:00AM to 2:30PM CLBs 5 – 6
PART-TIME
Mon to Fri 9:00AM to 11:30AM CLBs 0 – 1 – 2
Mon to Fri 9:00AM to 11:30AM CLBs 2 – 3
Saturdays 9:00AM to 12:00PM CLBs 0 – 1
Register in person at our Victoria Park office starting August 19, 2019 at 8:30am. Questions? Call (416) 291- 3248 or e-mail victoriapark@mnlct.org.
---
Citizenship test prep with MNLCT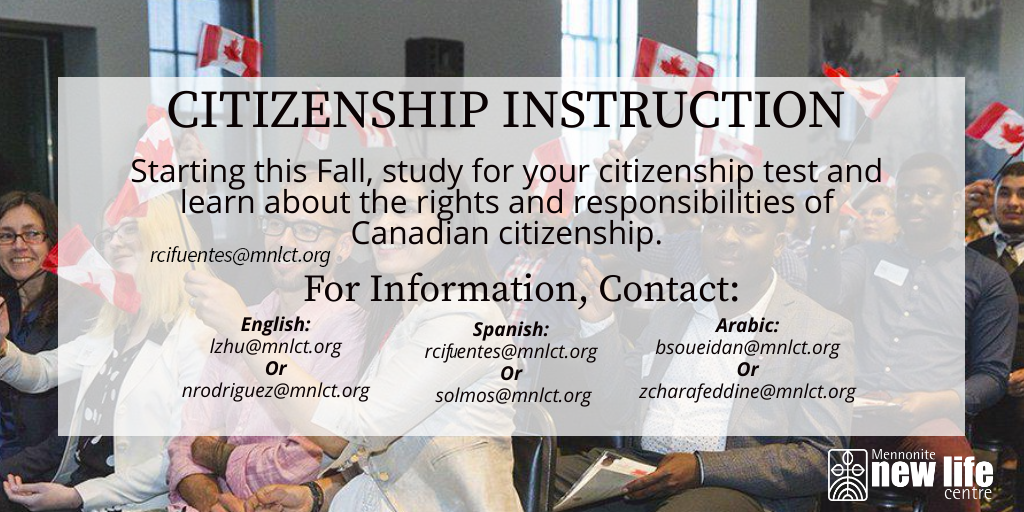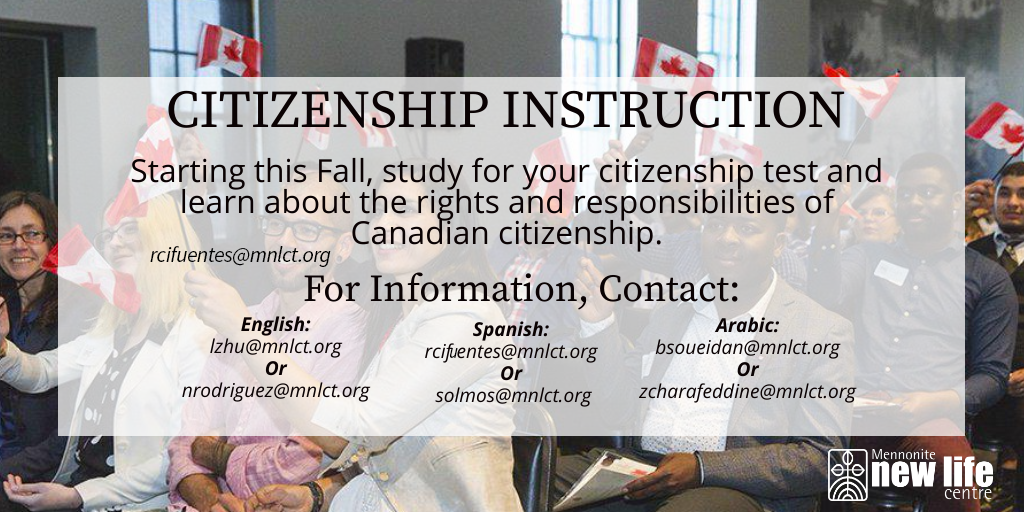 Starting this Fall, MNLCT will be offering citizenship instruction in English, Arabic, and Spanish.
For more information, please contact:
English
Lingling – LZhu@mnlct.org
Natalia – NRodriguez@mnlct.org
Arabic:
Bissan – BSoueidan@mnlct.org
Zahraa – ZCharafeddine@mnlct.org
Spanish:
Romina – RCifuentes@mnlct.org
Saul – SOlmos@mnlct.org
---