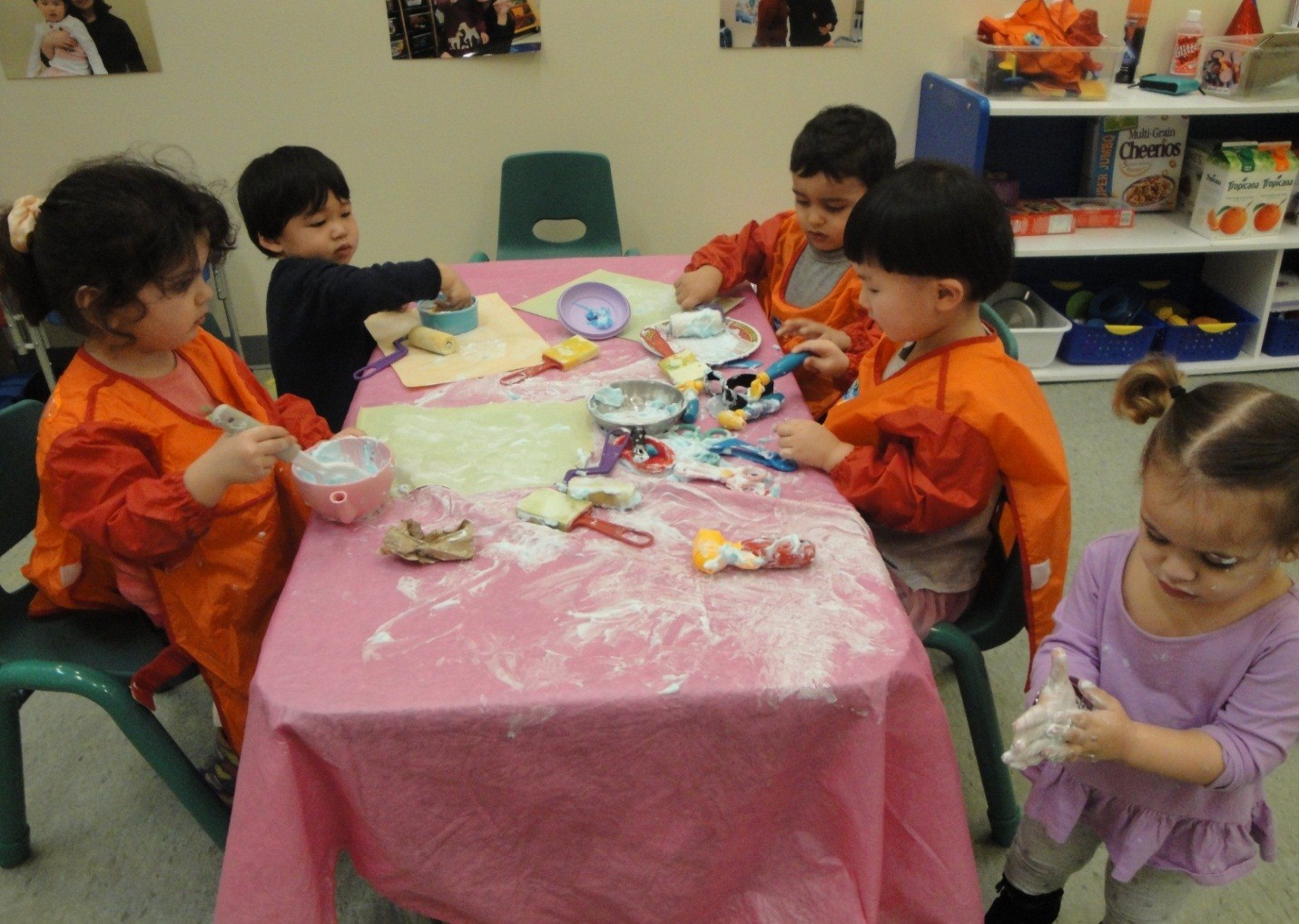 New friends & new activities
The newcomer children are enjoying the new sensory activity-Shaving Cream Fun. They speak different home languages: Edward speaks Korean, Shuha and Qaisar speak Arabic, Lily speaks Mandarin, Hany speaks Spanish. They make friends and play cooperatively in our Care for Newcomer Children (CNC) program.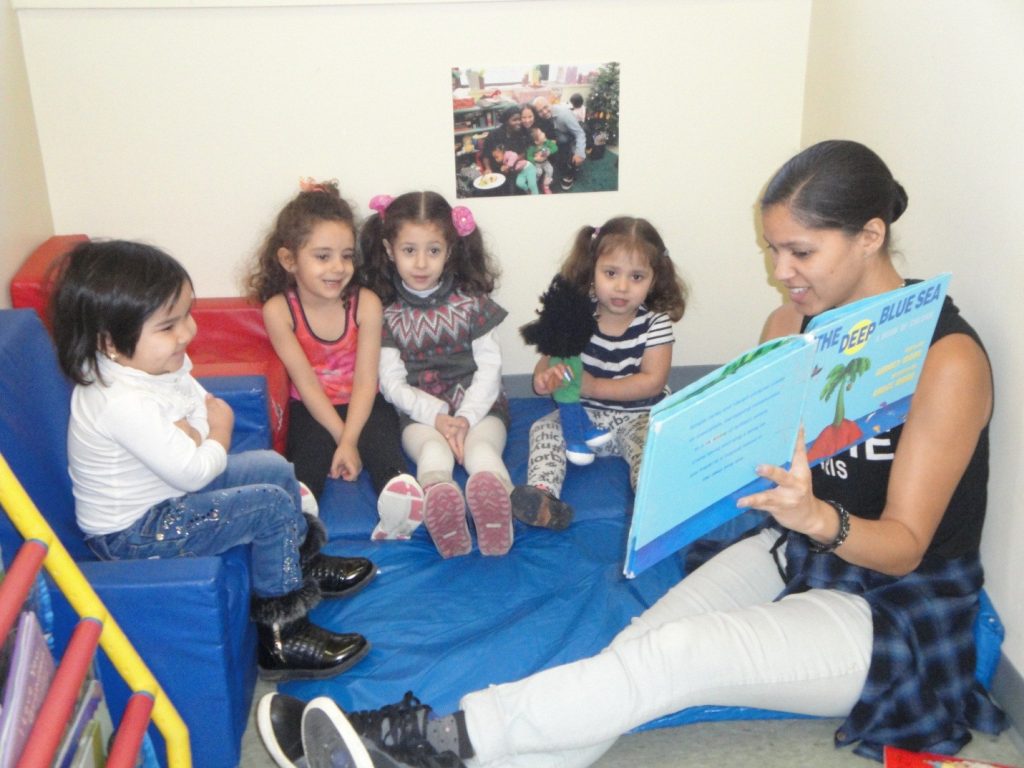 The girls are reading the book with the preschooler teacher Nique. They are learning and starting to use English to answer the questions. They also talk about colors in their home languages-Arabic , Spanish and French.