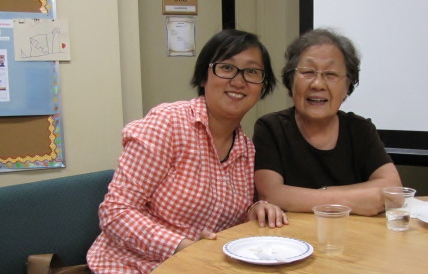 Newcomer Settlement Program
The Mennonite New Life Centre is a place of welcome and friendship for all newcomers, regardless of their immigration status.
Through the Newcomer Settlement Program (NSP), we are dedicated to providing settlement services to refugee claimants, temporary residents and citizens.
For over 30 years, we count with the expertise to help individuals navigate the refugee determination process, give referrals to obtain free legal advice, access income assistance, free health services, housing and much more.
We also understand that newcomers have a different set of needs after becoming Canadian citizens. With our help, they can access mainstream services, sponsor relatives, and learn about training, employment and other programs.
We can help you:
Get settled in your community
Find housing, a job or childcare service
Register your children in school
Access other programs such as English or French language programs, employment services, skills training and foreign credential assessment
Get information about provincial or federal government services such as healthcare and social services
Fill out forms and applications to access government programs and services
Access free legal services
Access interpretation services or have documents translated.
Call 647-776-2057 to book an appointment with an NSP settlement worker.