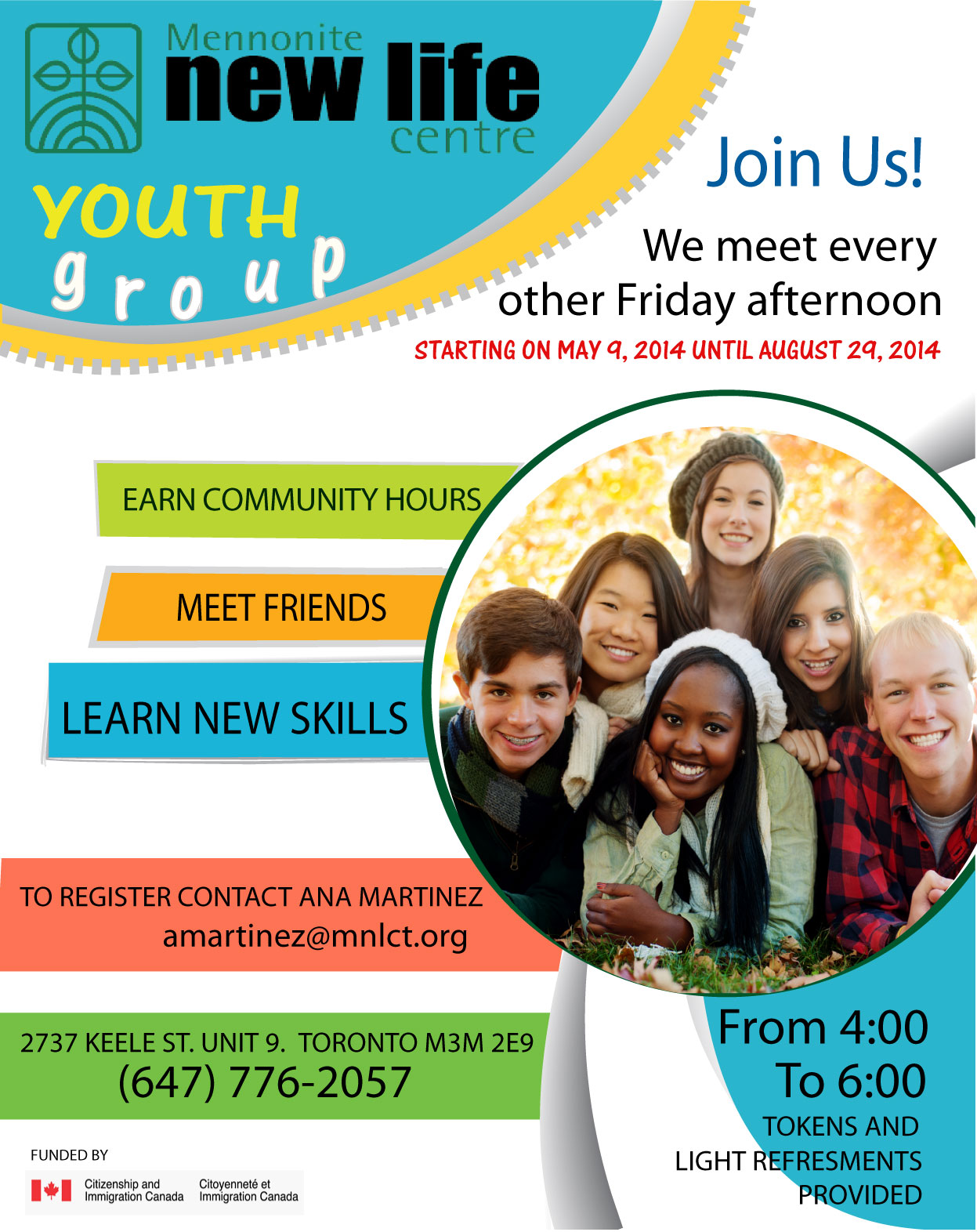 Newcomer Youth Group Meets Every other Friday
Are you between 13 to 20 year of age?
Have you been living in Canada for less than 5 years?
Do you want to have fun on Fridays?  Learn new things?
This is your invitation!!
Join Us!
*   PRESENTATION ON YOUTH ISSUES
*   ART & DRAWING WORKSHOP
*   MUSIC & DANCE
*   MOVIES
*  COMMUNITY VOLUNTEER HOURS
Organized by Mennonite New Life Centre @ 2737 Keele Street, Unit 9
Time: 4:00 – 6:00 pm 
Every last Friday of each month.
Contact Ana Martinez to register
amartinez@mnlct.org * 647-776-2057