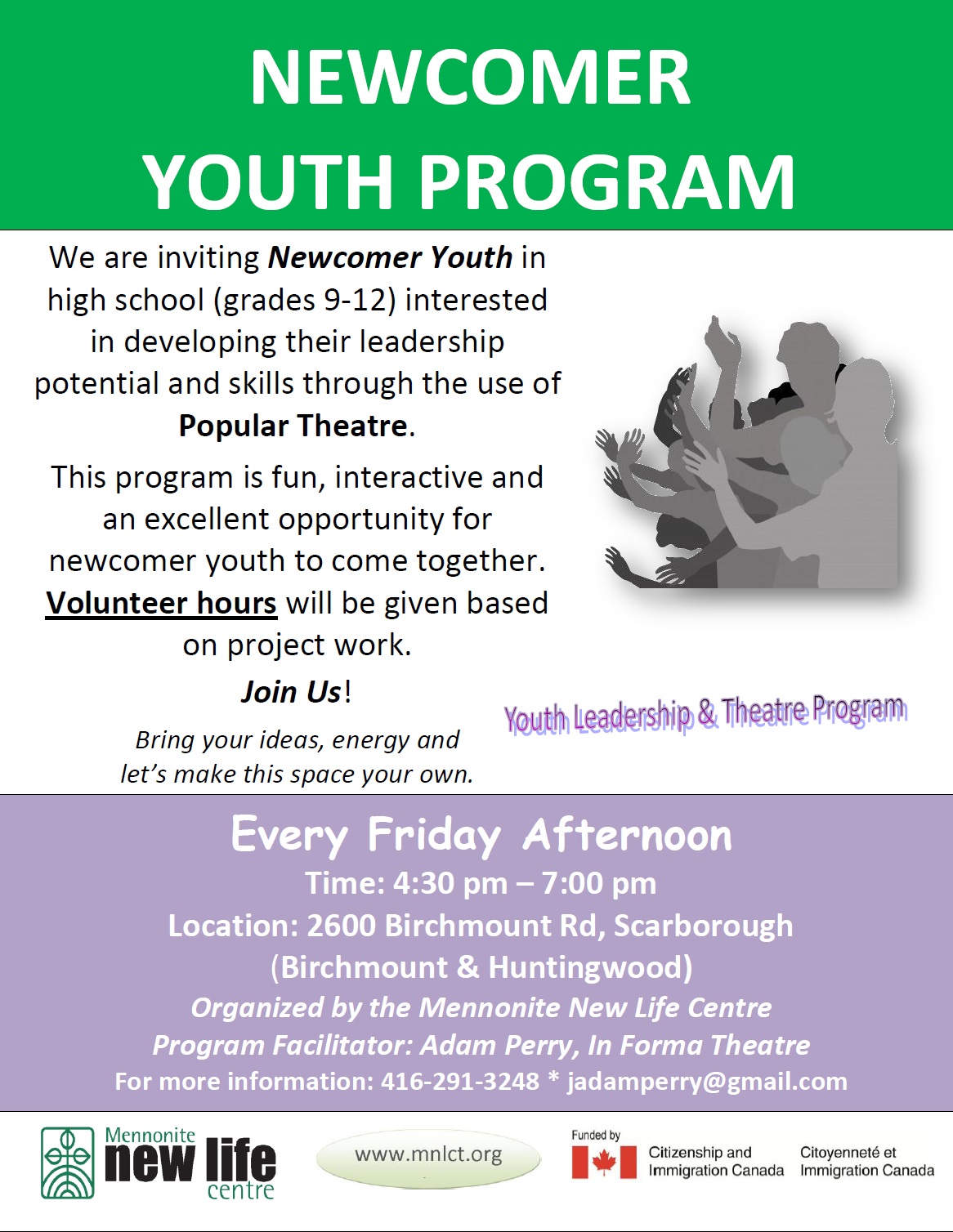 Newcomer Youth Program in Scarborough
NEWCOMER YOUTH PROGRAM
We are inviting Newcomer Youth in high school (grades 9-12) interested in developing their leadership potential and skills through the use of Popular Theatre.
This program is fun, interactive and an excellent opportunity for newcomer youth to come together.
Volunteer hours will be given based on project work.
Join Us!
Bring your ideas, energy and let's make this space your own!
Every Friday Afternoon
Time: 4:30 pm – 7:00 pm
Location: 2600 Birchmount Rd, Scarborough
(Birchmount & Huntingwood)
Organized by the Mennonite New Life Centre
Program Facilitator: Adam Perry, In Forma Theatre
For more information: 416-291-3248 * jadamperry@gmail.com
Light Refreshments Provided