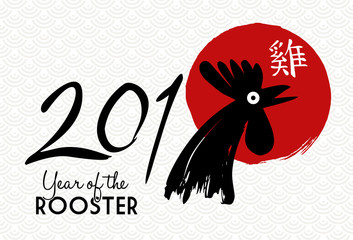 February 2017: English classes, employment support, conversation groups & more!
Celebrate the Year of the Rooster!  There's lots happening in the new year! To see what's happening at Mennonite New Life Centre, scroll down or click on the individual stories below:
Bridge Training for Internationally Trained Mental Health Professionals
Join our Helping Our Newcomers Prepare for Employment Success (HOPES) Program
Chinese Seniors Group
Spanish Men's and Women's Groups
English Conversational Group & Settlement Services for Arabic Speakers
---
FREE English classes
Are you a Permanent Resident or Convention Refugee looking for FREE English classes?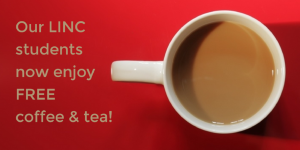 LINC students at our Victoria Park site enjoy FREE coffee & tea! There is also lots of FREE parking, and FREE TTC tokens are available for eligible students.

---
Scholarships Available
The Mennonite New Life Centre of Toronto, in association with the G. Raymond Chang School of Ryerson University, is excited to offer the Workplace Communication in Canada Program!
Learn client-focused communication, persuasion, negotiation, critical thinking, and ethical decision-making, as well as presentation and teamwork skills.
Understand cultural differences related to communication in the Canadian work environment and be successful in the workplace!
Cost:  The full cost of the program (a value of $2,500) is covered by the Ontario Bridging Participant Assistance Program (OBPAP) Bursary (scholarship) for eligible participants.
Location and dates: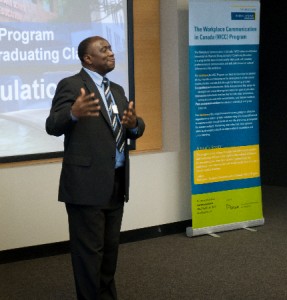 January 14 to May 6 2017, Saturdays, 10am – 4pm (12 weeks) at 2737 Keele St., Unit 9, Toronto, or
February 25 to June 17 2017, Saturdays 10am – 4pm (12 weeks) at 3570 Victoria Park, Suite 204, Toronto
For enrollment, please contact Martha Juarez, 416-699-4527.
---
We're hiring!
Secretary
Applications due Wednesday, February 15, 2017
BTMH "Mental Health in Ontario" Course Instructor
Applications due Friday, February 3, 2017
---
Welcome Home Benefit Concert a Success!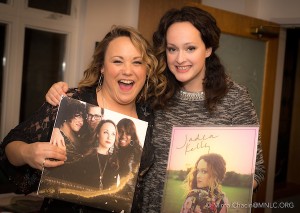 Thanks to your generous support, we have more funding for:
supporting families to find affordable housing
helping youth explore their identities from their home country and Canada
connecting seniors who are isolated.
A special thank you to:
Did you miss it? If you can help us help newcomers, we are still accepting donations online at Canada Helps (choose the "Welcome Home Benefit Concert" fund).
---
Bridge Training for Internationally Trained Mental Health Professionals
Join us Tues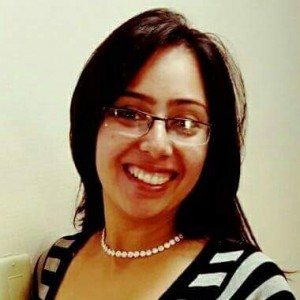 Feb 21, 2-4pm at our Keele office for an info session!
RSVP to Alexandra Rodriguez, 647-776-2057 ext 311.
The deadline for applications is March 3 to be able to start in April.
Client Spotlight

Meet Namrta Mohan.  Namrta graduated from the Bridge Training Program for Internationally Trained Mental Health Professionals (BTMH) in 2014.  She now works as a case manager with Across Boundaries, in addition to her private practice as a life coach and therapist.
"It was because of [the] BTMH program that I got an opportunity to do an internship, which in my case lead me to my current employment."
The BTMH Alumni continue to inspire us through their work, embody important voices in mental health, and are shining examples of what the Mennonite New Life Centre is all about.

In three words, Namrta described the BTMH program as "motivational, helpful, and amazing!"
---
Prepare for Employment with the HOPES Program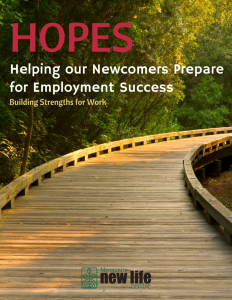 Stressed about finding a job in Canada? Is your stress affecting your job search?
Contact Leticia Esquivel, 647-776-2057 x306, to register for this unique program that offers wellness counselling, career exploration, and connections to employment support agencies.
---
Connect With Each Other:
We offer conversational groups for Arabic, Mandarin, and Spanish speakers!
Arabic Conversational Group & Settlement Services

Meet friends, improve your English, and get support on everyday basics, such as opening a bank account and getting a family doctor.  We talk about what you want to talk about!  The group is for beginner level speakers, and is led by Samir Al-Qatarani.
Wednesdays @ 11:30am at our Victoria Park location, 3750 Victoria Park Avenue.
Settlement and wellness services now available in Arabic! Talk with a counsellor to make living and working in Canada easier. Contact us to make an appointment.
Chinese Seniors Group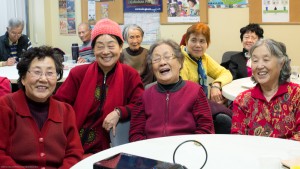 Join us every Thursday afternoon to connect with other seniors who speak Mandarin!  Cultivate friendships, share experiences and stories, and have fun… from field trips to instructional sessions about a variety of topics, check it out! Every week there is something different to do.
Thursdays @ 2pm at our Victoria Park location, 3750 Victoria Park Avenue.
Meet fellow Spanish speakers at our two peer support groups.  Share your struggles and thoughts, and make lasting friendships.
When:  Every Saturday at 10am
Location: North York Presbyterian Church, 1579 Royal York Road (Royal York & Dixon)
When:  Every two Saturdays (starting February 4) from 2-4pm
Location: North York MNLCT Office, 2737 Keele St, Unit 9, North York
---
Do you support our mission?

Join us as we walk together with newcomers. Your support – as a volunteer, donor, or community member – is always appreciated. Contact Tracy Docheff, 416-291-3248 ext 305, for more information on how you can get involved, or make a donation at canadahelps.org.