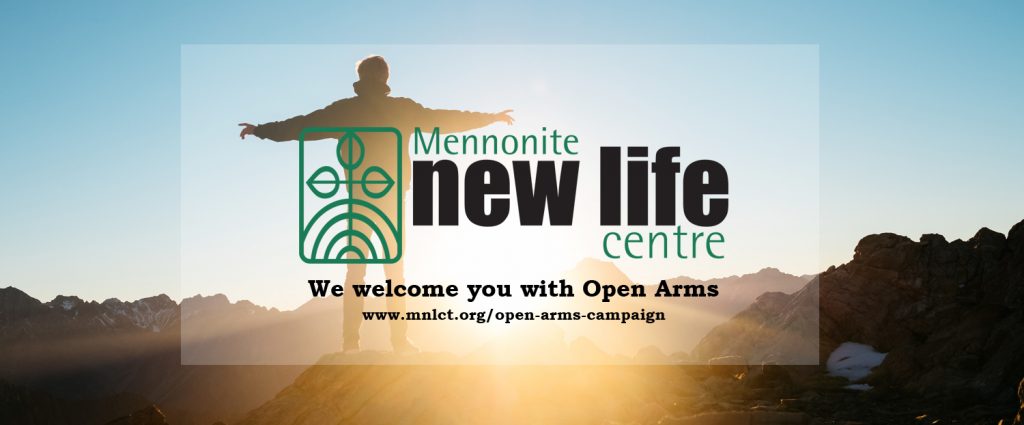 Listen now to "We Will Be One", the song that has inspired the Open Arms Movement!
All monies raised will be used to support inclusive programming at the New Life Centre that helps newcomers, immigrants and refugee from around the world to obtain the skills and knowledge they need to build a meaningful life in a new country.
Stand in solidarity with immigrants and refugees and let them know that you welcome them with Open Arms!
The Open Arms Movement was inspired by a group of youth at the New Life Centre who discussed vehemently the challenges they face growing up as young, immigrant, racialized males within the context of the recent rise in tensions and conflicts from around the world. They believe that inclusivity, feeling welcomed and being accepted is a right and not a privilege!
They put their experiences down on paper to pen a "call to arms" song that asks us all to treat each other with respect, to open up our minds and hearts to others, and to remember that we are all one!
Celebrating contributions… 
The contributions of newcomers to Canada are many and reflect the capacity of newcomers to share with their communities their depth of experiences, knowledge and talent.
We share with you these meaningful stories that highlight the integration journey of newcomers who are making a difference and the role the Mennonite New Life Centre played in shaping the lives of these individuals and their families.