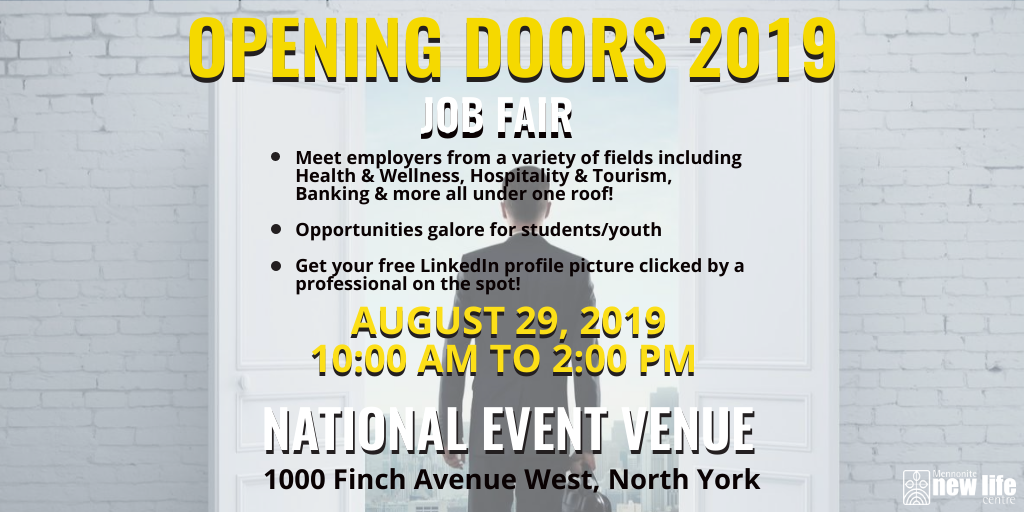 Opening Doors to a fruitful career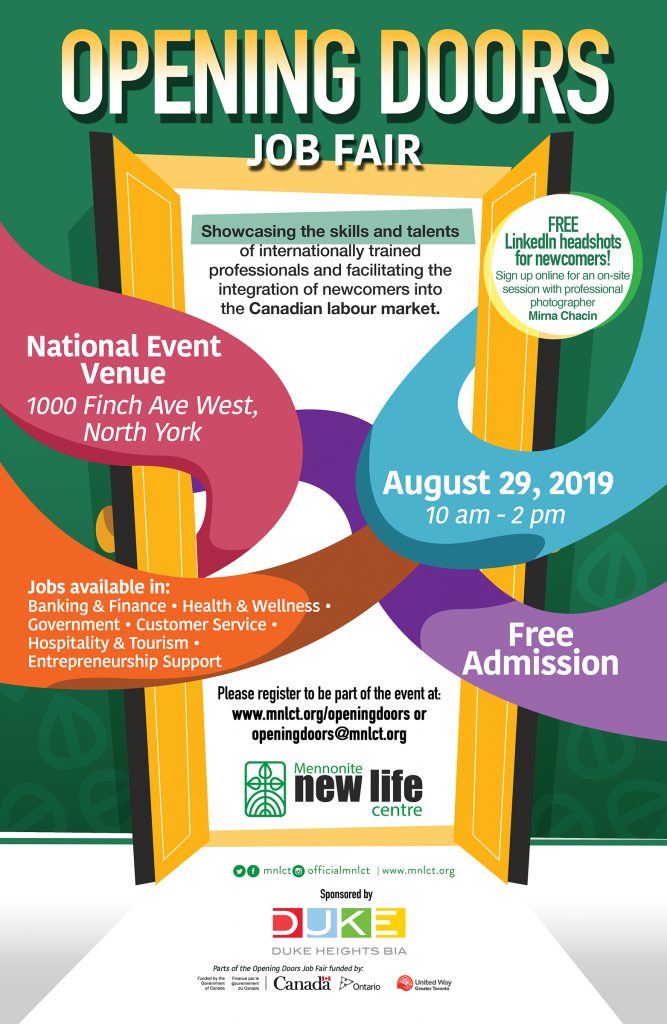 One of the most urgent needs of every newcomer is to find a job as soon as they can so they are able to sustain themselves and their families.
The Mennonite New Life Centre of Toronto (MNLCT) – a settlement agency that offers a range of services to newcomers – is hosting 'Opening Doors,' a job fair aimed at helping newcomers integrate into the Canadian labour market. The event is supported by DUKE Heights BIA, through a sponsorship as well as connections to local employers, as part of their mandate to aid area businesses and tap into the growth potential of the community.
MNLCT's Executive Director Shelly D'Mello says the Centre created this Job Fair to help newcomers find meaningful work in Canada.
"We know that immigrants face many barriers to finding meaningful work here in Canada – they need to get credentials recognized, to learn a new language and culture, to identify employers who are hiring, and they need to do all of this with social and professional networks that aren't yet as fully developed as they were in their home countries. We created this event to give newcomers a chance to tackle some of these barriers in a supportive environment, to grow their networks and their confidence – and to know that there is a good job out there for them, that they can achieve their career goals."

Shelly D'Mello, MNLCT Executive Director
This year's event will take place on August 29, 2019 from 10 am to 2 pm at the National Event Venue in North York. This year the 3rd annual job fair will feature up to 20 employers, with an opportunity for newcomer job seekers to meet and interact with prospective employers and to showcase their skills and talents.
Opening Doors means communities welcoming newcomers and helping each other to succeed. It is an opportunity for newcomers to learn about the Canadian job market, develop their networking skills, and make connections within the community.