Join Our Employment Readiness Series
Complete this form to register
Our team will contact you soon
SHE-COVERY RESPONSE PROGRAM IS FINISHED
If you want to build the skills and confidence to transition into new career opportunities, check our new Employment Readiness Series.

We will determine which Essential Employability Skills you need by conducting a thorough assessment. We may suggest training and/or development of a life and career plan to help you reach your goals.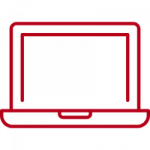 Basic and Advanced Employability Skills Courses
The following courses are available.
Intro to Essential Job Skills

Basic CLB Level

Workplace Success: Team Membership, Emotional Intelligence, and Self-confidence

Basic CLB Level

Workplace Success: Flexibility, Feedback, and Resourcefulness

Basic CLB Level

Workplace Success: Problem-solving and Creative Thinking

Basic CLB Level

Digital Transformation

Learn about digital transformation, what companies in different industries are doing, and best practices that you can use.
Building Relationships for Success in Sales
I

n order to be successful as a salesperson, you must know how to create an experience that will help you connect with your customers. This course will help you build relationships for success in sales.
Celebrating Diversity in the Workplace

More than ever, a workplace is a diverse collection of people, proud of who they are. Learn skills to lead these diverse individuals and help them work as a team.
Fostering Innovation

Innovation is what drives companies; by coming up with new and fresh ideas, companies are able to remain relevant and drive success. Learn how innovative companies conduct business, and how to foster innovation in your own workplace.
Working Smarter: Using Technology to your Advantage

Learn how to use technology to your advantage. Computers, applications, software purchases, technical training, IT budgets, security, privacy, usage policies, ergonomics, instant messaging, and telecommuting are all covered.
Managing the Virtual Workplace
V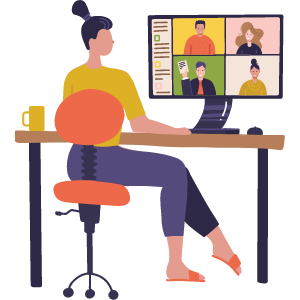 irtual workers and teams are an essential part of today's workforce. Learn virtual workplace fundamentals, plus how to create telework programs, build virtual teams, leverage technology, and overcome cultural barriers.
Crisis Management

Organizations need to be ready for emergencies because they are a part of doing business. Learn how to create a crisis management plan that will help your business prevent, respond to, and recover from all types of crises.
Negotiating for Results

Whether you're negotiating a big deal with lots of money on the table or trying to get your child to agree to a reasonable bedtime, the principles are the same. Learn the skills that you need to become a successful negotiator.
Public Relations Bootcamp

Learn how to determine the type of information that is required in a particular situation, ways to approach PR strategically, how to create compelling releases, and techniques for managing media relations.
Women and Leadership: Owning Your Strengths and Skills
More and more women are making their way into positions of power in the workplace. Explore your strengths as a potential leader while looking at examples of powerful women and conducting exercises to enhance your skills.
Emotional Intelligence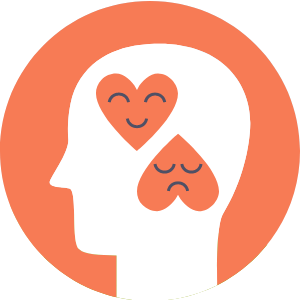 Emotional intelligence, also called EQ, is the ability to be aware of and manage emotions and relationships. Develop your emotional intelligence to give you that extra edge in building relationships and connecting with others.
Skills You Need for Workplace Success
L

earn to identify the key skills that are critical for a positive impact on your career. Being able to identify these skills will allow you to see which ones you possess, which ones you should develop, and how they help in the workplace.
E-commerce Management
E-commerce

 hasn't replaced brick and mortar stores like some had predicted, but it is a major part of today's business world. Learn the skills to manage e-commerce business to success.
Beyond Workplace Politics

Learn to use social and emotional competencies to lessen the impact of workplace politics in your career.
Becoming Management Material

At its core, leadership means setting goals, lighting a path, and persuading others to follow. By accepting the challenge to lead, you come to realize that the only limits are those you place on yourself.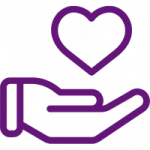 Information & Training to Support YOU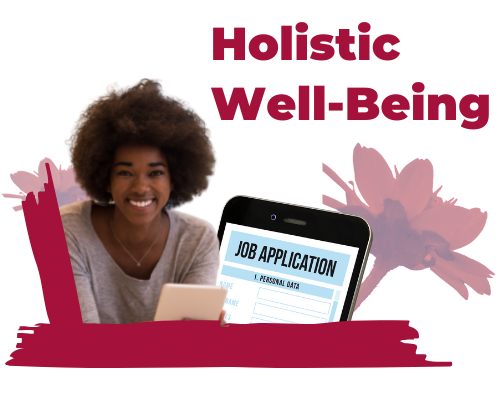 We provide information and training in the form of individual counselling and group workshops. Topics include tools to manage job search anxiety, support in improving self-esteem, and more.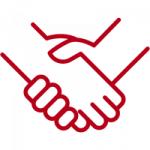 Connecting You with the Right Resources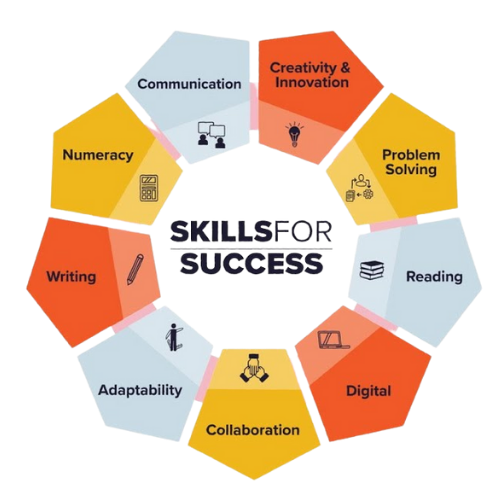 You will receive direct referrals to Employment Ontario agencies and other resources that can help you with:
Job market exploration

Resume building

Career goals development

Interview preparation

Finding meaningful employment and/or internship
As you work with your Employment Ontario connection, we will continue to support you in making progress toward your goals.