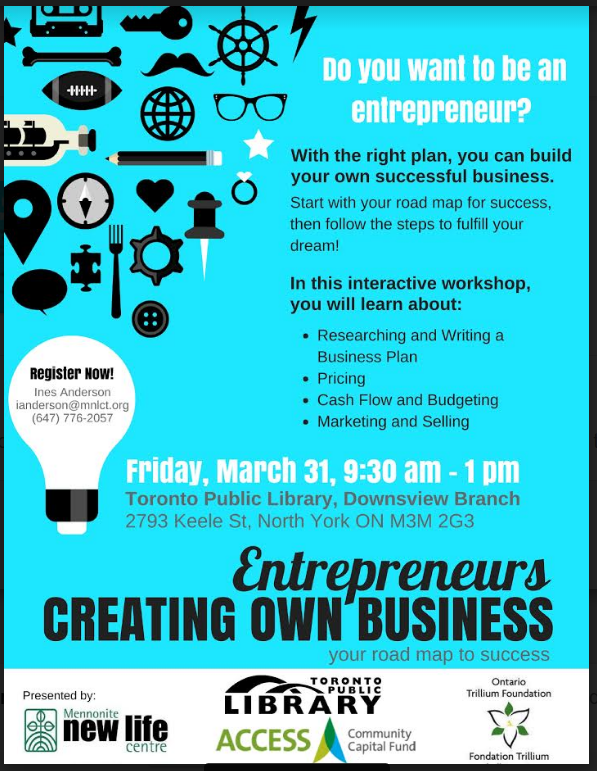 Start Your Own Business! March 31, 2017
Come learn how you can turn your passion and skills into a successful business:
Entrepreneurship Workshop
March 31 2017, 9:30am to 1:00 pm
Downsview Library, 2793 Keele Street, Toronto
Register with Leticia Esquivel at (647) 776 2057 ext. 306 to take the next step towards being your own boss!