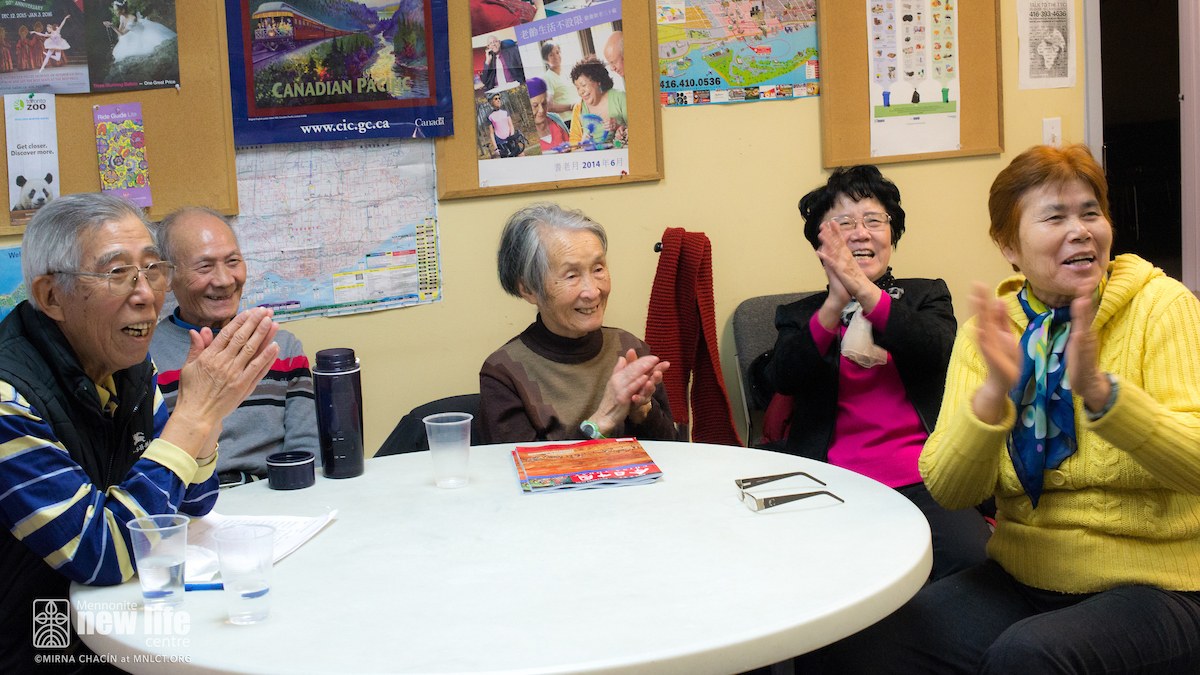 Supporting Seniors
Newcomer seniors face unique challenges learning the language, navigating services, and connecting to the community. Our Settlement Workers offer specialized knowledge and individualized assistance with pension and disability benefits, social housing applications, receiving special support at home, and other needs.
Immigrant seniors over the age of 55 may join the group according to their language needs by calling (416) 291-3248 in Victoria Park, (416) 699-4527 in Queen or (647) 776-2057 in Keele.
The seniors group offers participants the opportunity to make friends, enjoy cultural and recreational activities, learn from presentations and workshops, and participate in group projects. Presentation topics and group activities are proposed by members of the group. Our group sessions help to develop social networks, promote good mental health and build a sense of belonging and community.

Our seniors club meets every Tuesdays from 2 – 4 pm at 3570 Victoria Park Ave & Wednesdays from 1 – 3 pm at 1774 Queen St East.