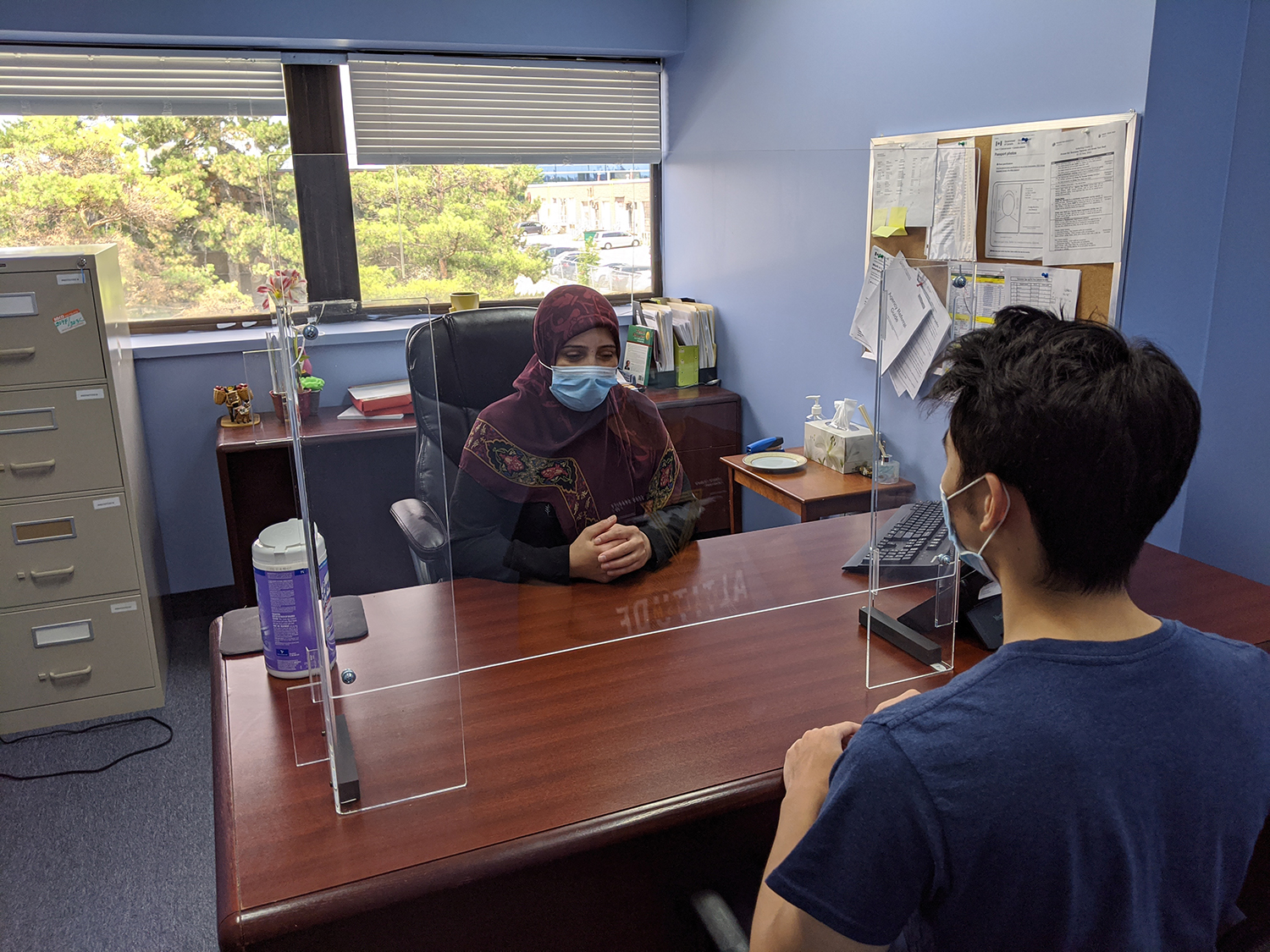 The Art of Agility and Adaptation
MNLCT's Settlement Team has been playing a crucial role in providing programs and services to newcomer populations across Ontario, amidst the uncertainty of COVID-19 pandemic.
The Team has come to the forefront as a frontline service provider as the organization quickly evolved to remain agile.
As it adapted to the "new normal", MNLCT transitioned more and more of its services to virtual platforms, which enabled it to continue offering important services to clients during these harsh times.
MNLCT Settlement team gave me confidence to believe in myself. Their newcomer program is truly invaluable!
The Settlement Team continued to provide one-to-one services to clients over the phone as well as conduct group sessions via virtual platforms. The team conveyed important information and updates about government programs in the rapidly changing environment.
One of the more recent initiatives it introduced is the Digital Literacy Project which provides basic skills training to clients to access technology during the pandemic. Clients receive one-to-one sessions with an MNLCT settlement worker to get training to use their laptops, computers or mobile phones.
Some of the training includes learning to set up email accounts; navigating various platforms, such as WhatsApp and Zoom; using Google Translate, Adobe Reader and Microsoft Office suite; and accessing governmental websites for vital information.
The sole objective is to allow vulnerable newcomers to improve their knowledge of resources available in the community, explains Shankari Balendra, MNLCT's Settlement Program Coordinator.
"Such programs empower vulnerable newcomers, women and seniors to pursue their full inclusion into the digital and non-digital world. They boost their self-esteem and allow them to develop positive self-perception by helping them connect with service providers," she says. "They also acquire practical digital skills to stay connected and access resources and services in a way that it is both safe and effective; such as communicating with loved ones during the pandemic."
Throughout the pandemic, clients continued to seek information about housing, financial stability, employment, and health measures, and MNLCT hosted webinars to address their questions and concerns.
With new travel restrictions and limited access to in-person services due to COVID-19, clients became increasingly isolated. Hence, the team stepped up its efforts to help them navigate systems more efficiently and provide them the comfort, confidence and care they deserve.
One client described her recent experiences with the Centre and how accessing services has made her feel "more at home" in Canada.
"The Mennonite New Life Centre helped me to deal with various issues," says the client. "They advised me on financial, legal and cultural affairs that have comforted my family throughout this pandemic and allowed me to make the right choices. Most importantly, they gave me confidence to believe in myself. Their newcomer program is truly invaluable!"