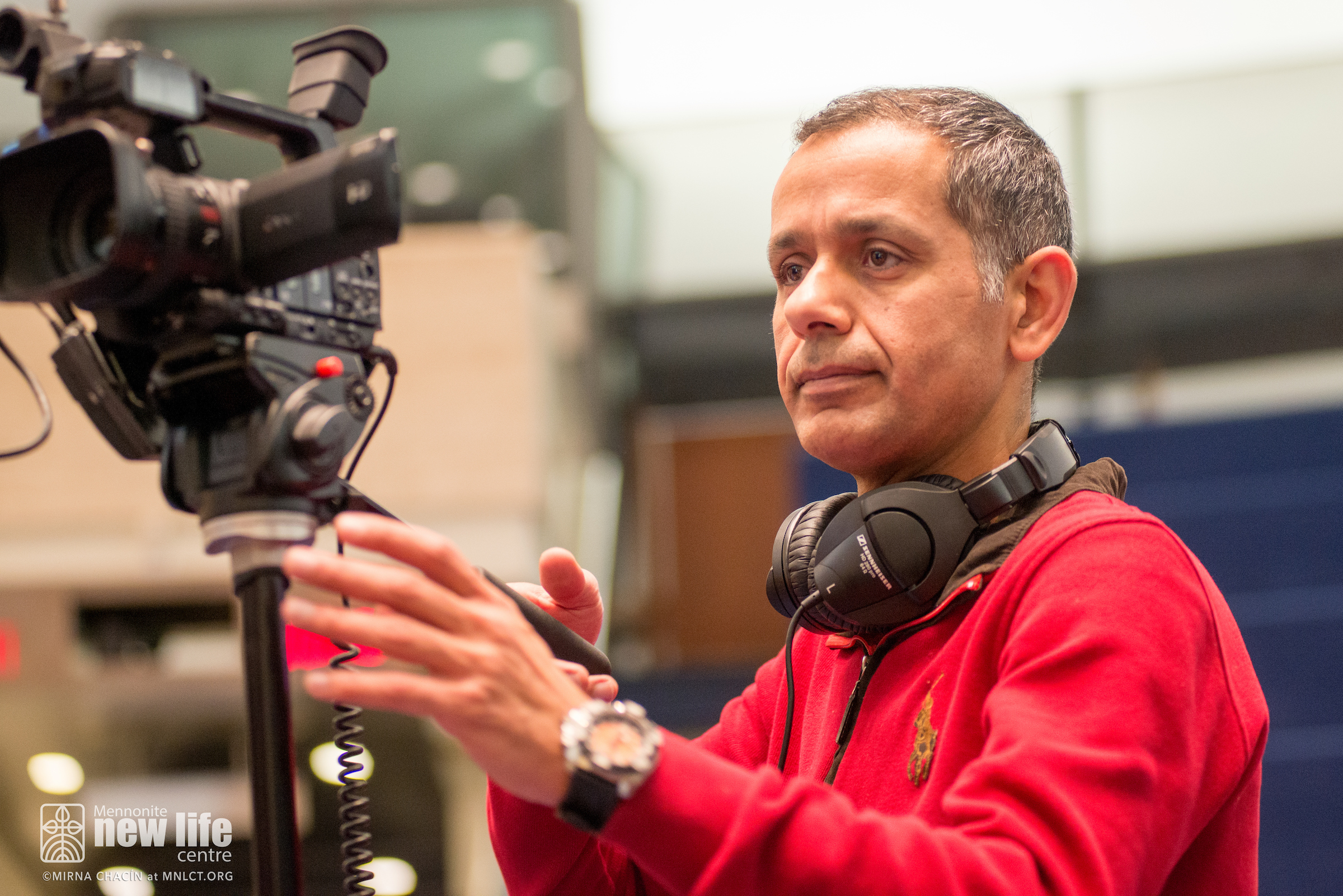 The Workplace Communication in Canada Program is now accepting applications for courses starting in March 2019
The Mennonite New Life Centre of Toronto, in association with the G. Raymond Chang School of Ryerson University, will offer the Workplace Communication in Canada (WCC) Program in 2019.
MNLCT is pleased to announce that we are once again partnering with Ryerson University to deliver the Workplace Communication in Canada (WCC) Program. Established in 2007, the WCC Program provides intercultural communication and soft skills training and helps professionals enhance awareness and understanding of cultural differences in communication in the Canadian workplace.
The WCC program consists of four courses designed to help internationally trained professionals (IEP) develop the intercultural communication and "soft" skills required to succeed in the Canadian workplace.
Objective
Participants learn and practice intercultural communication skills, such as client-focused communication, persuasion, negotiation, critical thinking, and ethical decision-making, as well as presentation and teamwork skills. All courses focus on understanding cultural differences related to communication in the Canadian work environment.
Location and dates
Keele. 1122 Finch Avenue West, Unit 1. North York, ON M3J 3J5
March 23rd, 2019 to Aug 10th, 2019.
Classes are held every other Saturday, 10:00 am – 4:00 pm.
Program outline
The WCC program's course series consists of the following four 39-hour hybrid courses in-class and online formats in five (5) weeks. Classes are on Saturdays, with an additional average of five (5) hours of online learning per week.
Effective Speaking and Listening (CDCE 700)
This course is designed for IEP who require improvement of their oral communication in the workplace. The course will offer bi-weekly classes of highly experiential activities using real-life Canadian workplace activities. Participants will improve their fluency, clarity, and overall oral communication skills in a supportive and creative learning environment.
Client-Centred Communication (CDCE 720)
This course is designed to help IEP explore and practise customer focused behaviours common to the Canadian workplace in a safe environment fully supported by professional coaching. Through practical simulations and case studies, participants will practise strategies of dealing with common customer related situations and issues related to client-driven environment, while applying relevant evidence-based practice methods.
Presenting with Impact (CDCE 730)
This course is designed to provide IEP with practical persuasion, negotiation, and presentation skills essential to professional success in the Canadian workplace. Participants will explore cultural influences on business negotiations and develop a solid understanding about the role and value of effective public speaking in the workplace. By the end of the course, the participants will have acquired and practiced skills for designing and delivering persuasive and impactful presentations. In addition to persuasive writing and negotiating skills, successful participants will also learn and demonstrate effective networking and self-advocating skills through interactive, workplace-related activities.
Teamwork Communication (CDCE 740)
This course is designed to help IEP enhance professional success through practising effective behaviours in the Canadian workplace environment. Through simulations and case studies learners will practise dealing with culturally and ethically challenging situations in the workplace, personal career planning, networking, strategic planning, and effective team and group work. Learning will be conducted in a safe environment fully supported by professional coaching.
Eligibility requirements
The program aims to attract permanent residents, citizens or protected person. Individuals with a work permit and international students (depending on the conditions of their study permit) can join the cohort but would not be eligible for a bursary.
The program requires English language proficiency at CLB of 6 (and equivalent) or higher. We request proof of language proficiency, such as a previous ESL test or a certificate.
IEP must provide proof of education such as transcripts of your academic degrees, a current resume or CV including your personal and professional experience and equivalency to Canadian degree (if available).
Financing
The standard fee for each course is $675 (a total value of approximately $2,700 for the entire program). 
The Chang School is offering 15 spots to eligible candidates through the Ontario Bridging Participant Assistance Program (OBPAP), a program that provides financial assistance to cover tuition and textbooks. OBPAP candidates must be:
Internationally educated professionals
Residents of Ontario
In financial need
The chart below illustrates the maximum annual income eligible to be considered for OBPAP funding based on the number of family members and the annual gross income.
The student, and where applicable, their spouse (married or common law), dependent children must be counted towards the number of family members.
One person, gross income up to $26,100.
A family of 2 people, gross income up to $34,800.
A family of 3 people, gross income up to $43,600.
A family of 4 people, gross income up to $50,500.
A family of 5 people, gross income up to $56,300.
A family of 6 people, gross income up to $62,400.
A family of 7 people, gross income up to $68,300.
To qualify for the WCC Program, participants must hold a Bachelor's degree from outside of Canada, have a CLB of 6 or higher, and be a citizen, resident or protected person who resides in Ontario. More info on the WCC Program is at: http://ce-online.ryerson.ca/ce/default.aspx?id=2806
For more information on the Ontario Bridging Participant Assistance Program (OBPAP) Bursary visit here.
MNLCT can support 15 clients (between our two locations) who, if eligible, will receive a bursary/scholarship ($2,700 each) through the Ontario Bridging Participant Assistance Program (OBPAP) to fully cover the cost of the WCC Program.
Registration
Contact us to register, or request additional information.