Welcome Home Benefit Concert a success!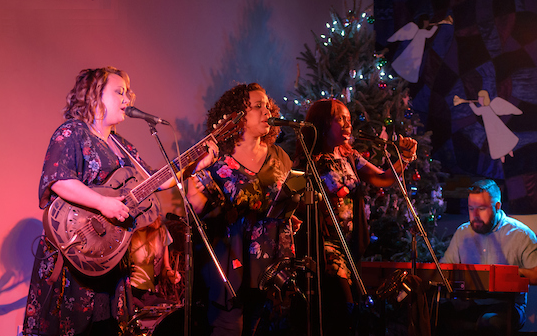 THANK YOU!
You helped us make a difference in the lives of newcomers to Toronto.
Thank you to our artists, donors, and guests who made the event a success — with your generosity, we raised $3,200!
While it is a bit short of our ambitious $5,000 goal, we are happy for the support of so many who make Toronto's newcomers feel a little more welcome in their new home.
You supported families needing an affordable place to stay; you helped youth to navigate the divide between the ways of the old and the new; you embraced seniors facing isolation and depression; and you encouraged internationally trained professionals eager to work but frustrated at being unable to navigate our employment support system. On behalf of the 3,000+ clients we see each year: THANK YOU!
The MNLCT Welcome Home Benefit Concert was made a success through the support of our community:
Last, but certainly not least, we thank YOU, our guests, who took time out of your busy holiday schedules to attend and show your support, and our donors, who may have been unable to attend in person but who made their spirits felt so strongly through generous financial contributions — we cannot thank you enough. A special shout out to our 50/50 draw winner, who donated his share of the winnings back to us — would you believe it? #heartmelted!
Please enjoy a few photos of the evening, captured by photographer, volunteer, and friend of the Centre, Mirna Chacin Photography.
Did you miss it? If you can help us move a little closer towards our goal, we are still accepting donations online at https://www.canadahelps.org/dn/9960 (choose the "Welcome Home Benefit Concert" fund).
Stay up-to-date with MNLCT news, activities, and career & volunteer opportunities by joining our monthly newsletter mailing list: http://bit.ly/ConnectMNLCT.
Our very best wishes to all for a happy, healthy, and inclusive new year!
Categories: Calendar, Special Events, What's New