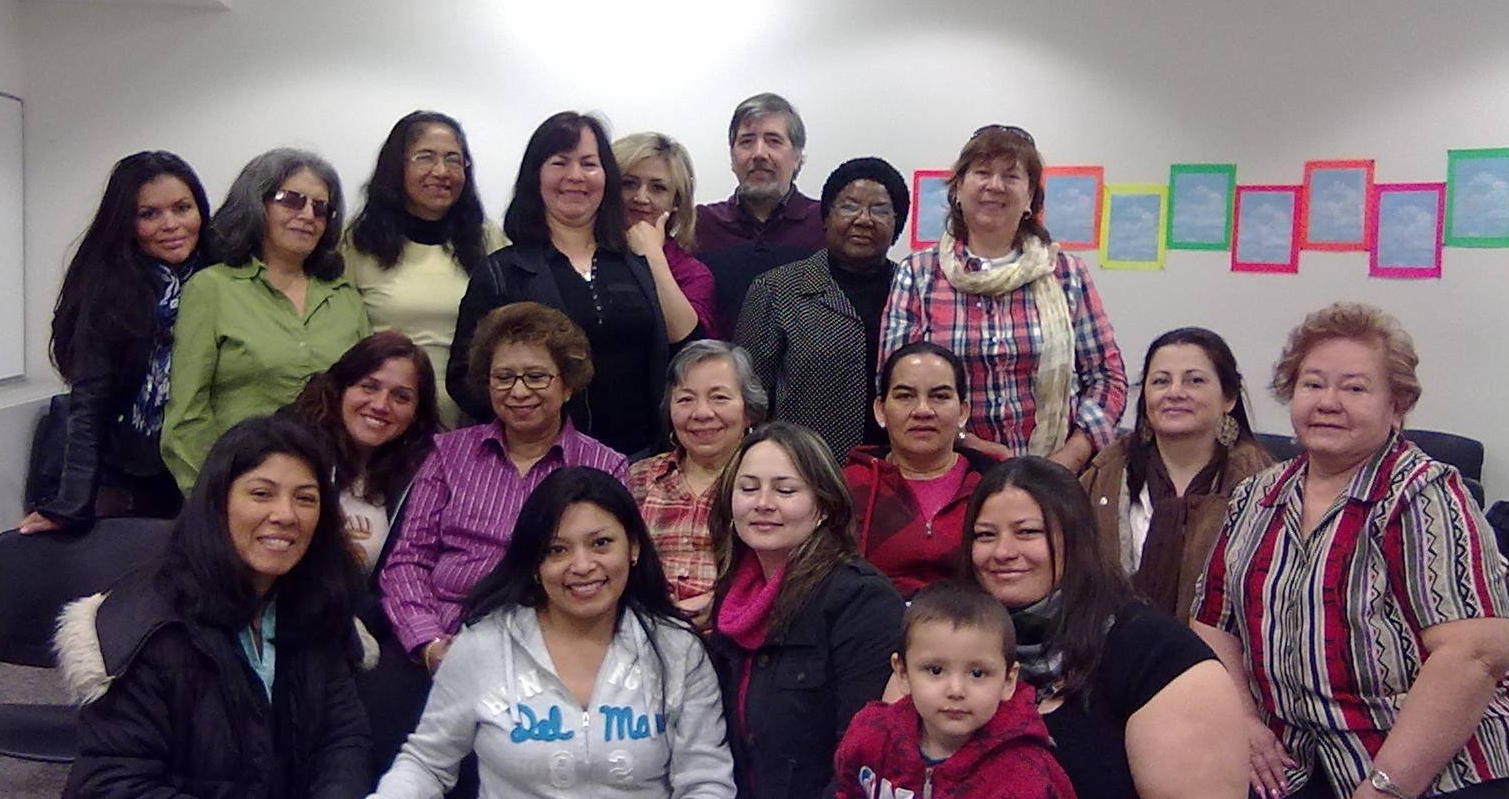 Spanish speaking women gather every Saturday to tap into their inner strengths and manage emotions while building support networks and making friends.
This group is a safe space for women to work with two facilitators to achieving physical, mental and spiritual wellness. Through group work, women learn to support each other, build confidence and networks to tackle the challenges of life.
We offer this program in partnership with the Canadian Mental Health Association -Toronto Branch and the Settlement & Education Partnership Toronto.
For more information, call Leticia Esquivel at 647-776-2057 x 306.