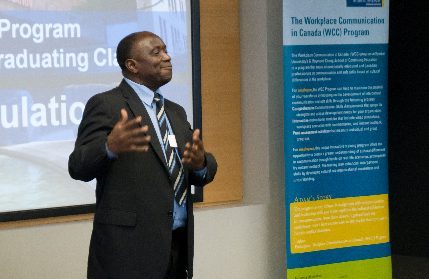 Workplace Communication in Canada – by Ryerson University/ School of Continuing Education
This is a combined course (online and in-class) for newcomer professionals who wish to succeed in the Canadian workplace.
Information Session
Monday November 20th  / 2017 @ 10:45AM
Unit # 204 – 3570 Victoria Park Avenue
Toronto ON M2H 3S2
Tel.  416-291-3248
If you would like to know more about this course join us on Nov 20th !!!! All newcomers are welcome !!!!