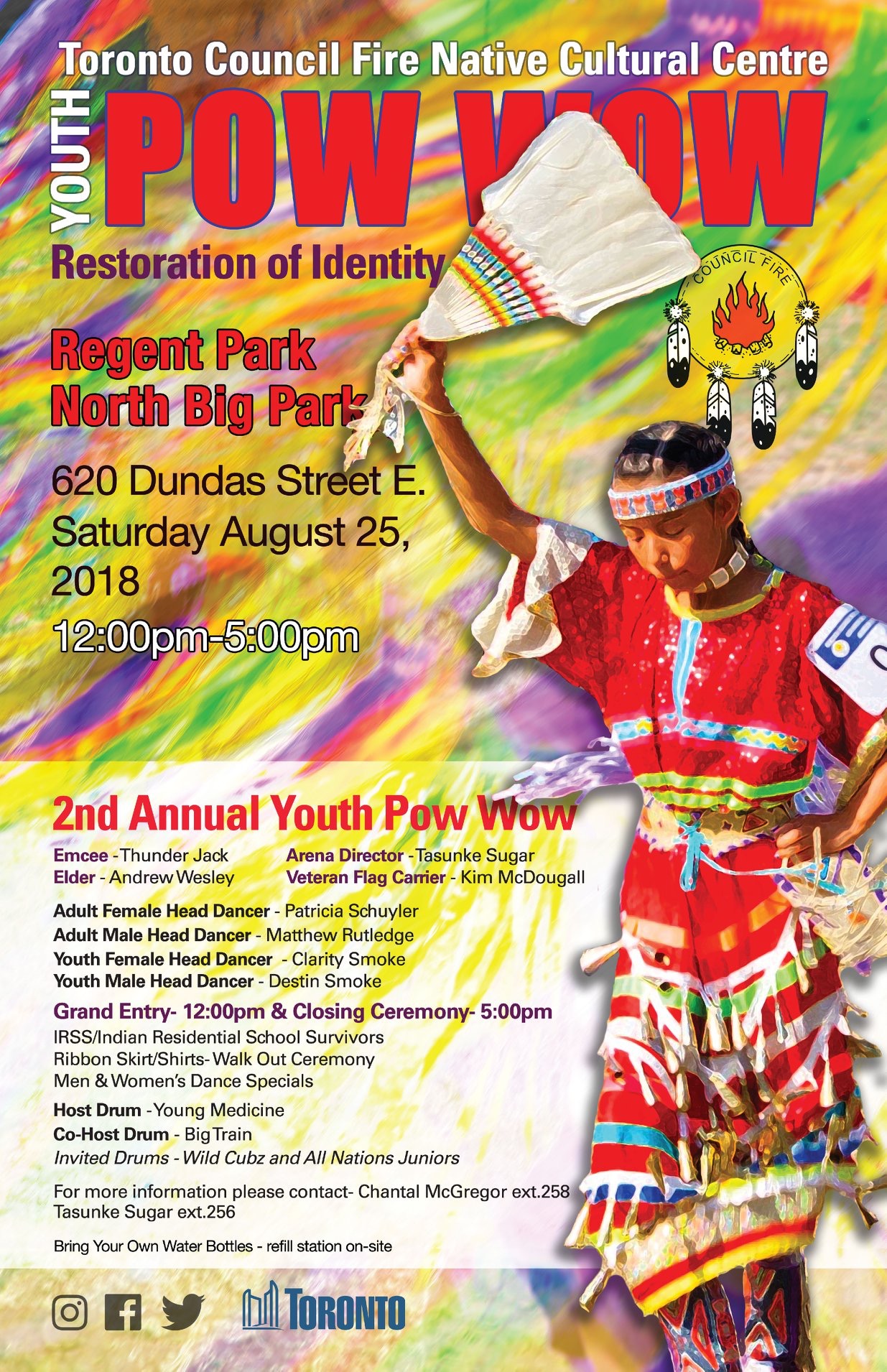 You Are Invited to Council Fire's Youth Pow Wow: Restoration of Identity!
Resiliency, unique and culturally aspiring are all words that can be used to describe the Indigenous people in Canada. Not only have they experienced a unique history, but they have unique languages, cultural practices, and spiritual beliefs that have shaped and interlaced with the history of our country. Their language, indigenous culture, and social systems formed the roots that blossomed the wonderful country many of us call "home". Today, over 1.4 million Canadians identify themselves as Indigenous.
Experience some of their culture for yourself! Visit the Toronto Council Fire Native Cultural Centre's 2nd Annual Youth Pow Wow: Restoration of Identity at Regent Park North Big Park, 620 Dundas Street East on Saturday, August 25, 2018 from 12:00 pm to 5:00 pm. Once you are there, you will find wonderful performances from the lineup they have prepared in relation to connecting us with our past identity as a country. Do not forget to bring a water bottle with you for that day, as there will be refillable water stations on-site. We hope to see you there!
For more information please go to Toronto Fire Council Native Cultural Centre.