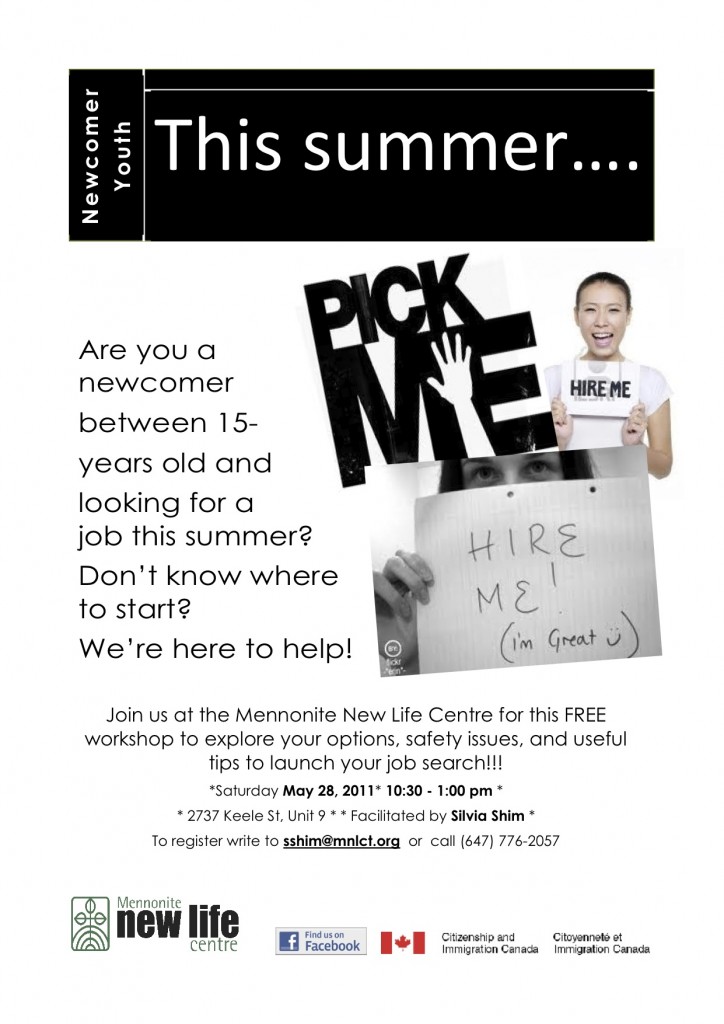 Thinking about getting a job… summer is around the corner… Our workshop will help you prepare to find a meaningful job opportunity this summer, through orientation and assistance in identifying job opportunities, building your resume and much more!!!
Where: MNLCT North York Site. 2737 Keele St.
When: May 28, 2011.
Time: 10:30 – 1:00 pm.
To register contact Silvia Shim calling (647) 776-2057 x 205 or sshim@mnlct.org.