Your donation helps refugees
and vulnerable immigrants make Canada home

Donate by Credit Card & PayPal

Donate by e-Transfer
Please send your donation to our Finance Manager, Loida Lopez:
LLopez@mnlct.org
Please include your name and full mailing address if you wish to receive a tax-deductible donation receipt.
Receipts are sent annually in February.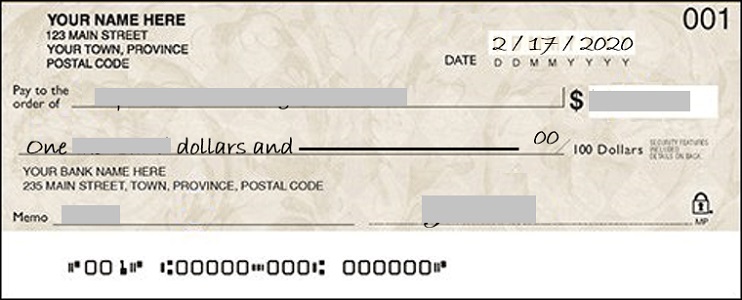 Donate by Cheque
To donate by cheque, please mail answers to these questions to the address below, along with a cheque payable to the Mennonite New Life Centre of Toronto.
Loida Lopez
Mennonite New Life Centre of Toronto
1774 Queen St East
Toronto, Ontario M4L 1G7
I would like to make a one-time donation:
$500   $200   $50   $25   Other ________
OR
I would like to contribute monthly:
$50     $20     $15     $5   Other ________
Name: ______________________________
Address: ____________________________
Postal code: ________ Telephone: __________
Email address (optional): _________________
YES/NO   Please put me in on the MNLCT email list to receive periodic updates.
Tax-deductible donation receipts are sent annually in February.
Your support is valuable!
The successes of the Centre and its clients and participants are only made possible by the generous support we receive from those who fund and donate to our work.
Our Annual Reports and Social Media will provide you with the details on how past contributions are making a difference in the lives of newcomers.
A donation to the Centre this year means that we will continue to provide meaningful settlement, employment and mental health services to immigrants and refugees.
Celebrating Contributions
The contributions of newcomers to Canada are many and reflect the capacity of newcomers to share with their communities their depth of experiences, knowledge and talent.
We share with you these meaningful stories that highlight the integration journey of newcomers who are making a difference and the role the Mennonite New Life Centre played in shaping the lives of these individuals and their families.