* Available in English, Arabic, Mandarin, and Spanish!
The MNLCT Newcomer Support App was developed in partnership with iCent – a platform for international students and newcomers – and is designed to provide virtual tools to better support immigrants and refugees who are settled or settling in Ontario.
Key features include:
COVID-19 updates regarding issues related to

settlement,
immigration,
legal rights,
employment,
mental health,
schooling

#AskMNLCT webinars can be viewed right from the app
Information on our programs and services and how we're managing them online during the COVID-19 pandemic
Trustworthy information on

settlement,
immigration,
legal rights,
employment,
health,
recreation,
the latest incidents affecting our communities
Upcoming features:
Register for upcoming workshops, events, and information sessions for our programs
Securely upload registration documents
Book appointments with our settlement and mental health teams
Live chat with staff
Our hope is to provide you with a wide range of programs, services, and information that will help you make Canada home!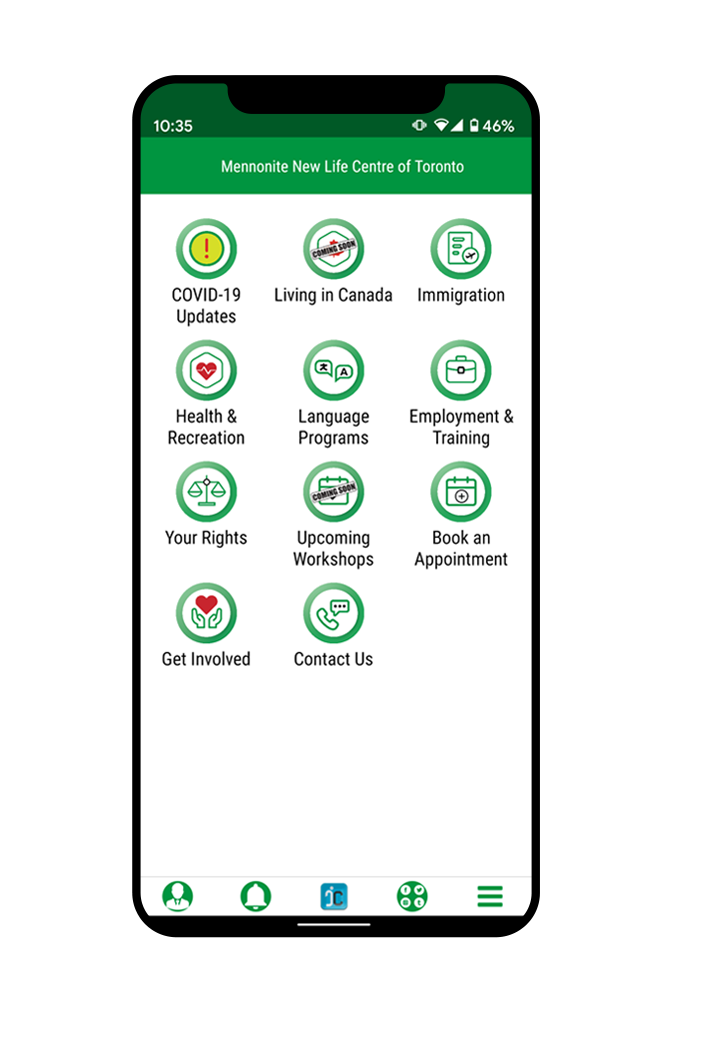 How to Download the iCent App
Login Steps in English | Arabic | Mandarin | Spanish
Download the iCent App for FREE!