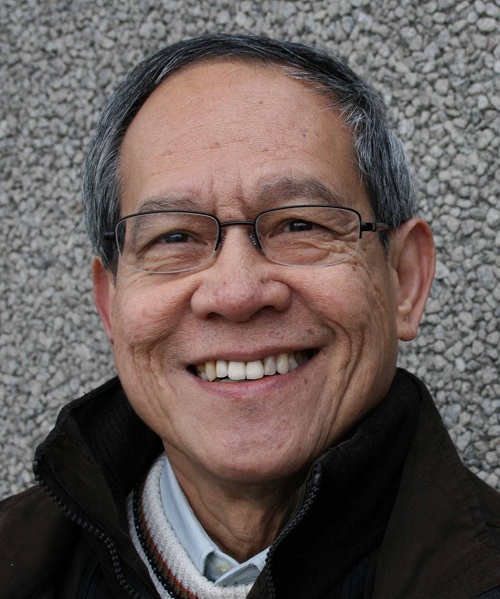 Jojo Geronimo – Community Impact Award Recipient 2014
(Toronto, ON) – The Mennonite New Life Centre of Toronto (MNLCT) is pleased to announce that it will present a special community impact recognition award to Mr. Jojo (Joseph) Geronimo during its upcoming Annual General Meeting on Monday, June 23, 2014.
Jojo Geronimo has a long history as a social justice educator and activist, starting in 1970 when he joined the fight against martial law in the Philippines, his homeland.
From that moment on, he has been challenging systemic oppression in various forms and contexts not only in the Philippines, but also in Canada, where he settled more than 30 years ago after escaping from the military dictatorship of Ferdinand Marcos.
As a racialized immigrant in Canada, Jojo faced many integration barriers. It was due to his own experiences that he became an activist in immigrant and refugee rights and was particularly drawn to the struggle against racism. For the last 30 years, his voice has been heard from many pulpits, always with a consistent message of commitment to social justice and standing for the rights of immigrants and people of colour.
His passion and ideals have shaped the work of many organizations.
His career history includes working as Administrative Coordinator of Cross Cultural Communication Centre, a community-based organization; briefly as Policy Advisor with the Ontario Council of Agencies Serving Immigrants (OCASI); and as Special Assistant for Policy with a Cabinet Minister in the Ontario Government. He has also worked on international development projects in the Asia Pacific region and advanced democratic reforms in his native Philippines.
For the last fifteen years, his empathy for the plight of immigrants and the labour rights movement led him to work for more diverse, inclusive and equitable unions. Jojo has worked with labour unions in the US and Canada: as Education Officer with the Ontario Public Service Employees Union (OPSEU), as Education Director of the Service Employees International Union (SEIU) based in New York (USA), and as Executive Director of the Labour Education Centre (Toronto and York Region Labour Council).
He continues to work for racial justice and equity, through education, participatory research, and organizing, in collaboration with unions, grass roots organizations, and immigrant rights groups such as: Asian Canadian Labour Alliance (ACLA), Justicia for Migrant Workers, and OCASI. He co-authored a book "Education for Changing Unions", a resource to promote racial equity in Canada's labour unions.
Jojo has been an important ally to the Mennonite New Life Centre. We have echoed his ideas in our advocacy work for fair and meaningful employment for newcomers to Canada. His presence and contributions have tremendously enriched the debate about these critical topics.
This well-deserved recognition will be presented during the Mennonite New Life Centre's Annual General Meeting taking place on Monday June 23, from 6:00 pm – 8:30 pm at The Peoples Church: 374 Sheppard Ave. East, Toronto, ON.
Media and members of the community at large are welcome to join us as we honour the many contributions of an outstanding leader, labour educator and social justice activist.
Let us know how we can help you