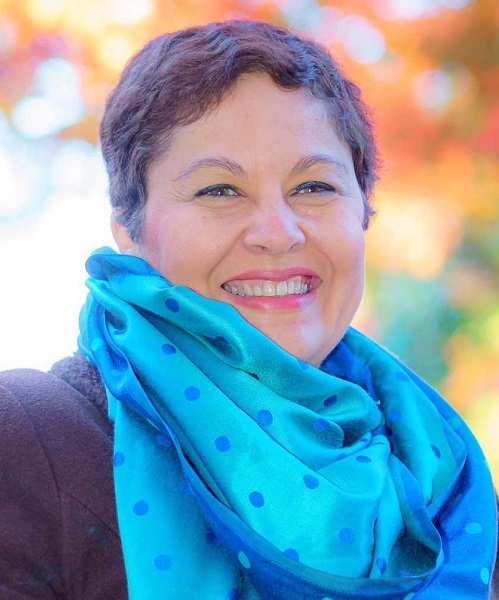 Mirna Chacín – Community Impact Award Recipient 2017
(Toronto, ON) – The Mennonite New Life Centre of Toronto (MNLCT) is pleased to announce that it will present a special Community Impact recognition award to Mirna Chacín during its upcoming Citizenship & Inclusion Ceremony on Tuesday November 14th, 2017.
Mirna Chacín is a Venezuelan-born Canadian visual artist and a freelance professional photographer with over 25 years of experience covering the needs of a wide variety of organizations, industries and magazines. She is passionate about working with people and telling their stories through images.
Mirna's fine art photographs have been shown in collective international art exhibitions and contemporary art galleries. Recent solo exhibitions include Exuberance (Toronto Public Library, 2013) and The Paraguana Project, a video-mapping installation (Contemporary Art Museum of Zulia, Venezuela, 2014). Last July, Mirna exhibited Where the Sun Rises, a photo series and video-mapping about her process of embracing Toronto as her new hometown (Sur Gallery, Toronto, 2016).
She has recently received grants from the RBC Arts Access Fund and is the recipient of the 2017 Newcomer and Refugee Artist Mentorship grant from the Toronto Arts Council. Shortly before immigrating to Canada in 2011, the University of Zulia awarded Mirna the Francisco Hung Bracho Medal for her contribution to strengthening cultural identity and enriching Venezuelan Art in history.
Mirna is the creator of the MNLCT's Image Bank Project, which showcases the many faces and stories of the immigrant and refugee clients at the Centre. She is the cofounder and photography editor of the online cultural magazine Toronto Entero and the in-house photographer for TechTO.ORG. She is a member of Neighbourhood Arts Network, Sur Gallery, The Patch Project, and the G44 Center for Contemporary Photography. Her fine art and professional work can be seen at mirnachacin.com.
Mirna's well-deserved recognition will be presented during Mennonite New Life Centre's Citizenship and Inclusion Ceremony will take place on Tuesday, November 14, 2017 at Toronto City Hall, 100 Queen St W, Toronto, ON M5H 2N2 from 6:30 – 8:30 PM in the Council Chamber.
Media and members of the community at large are welcome to join us as we honour the many contributions of an innovative and creative leader who advocates for the social and economic success of immigrants.
Let us know how we can help you