In this edition: Warm up to Winter Fundraiser | Immigrants in Tech | Mandarin-speaking Seniors Group | HOPES | Programs & Services News | Help with Your Employment Journey | Thank you to our Executive Director, Shelly D'Mello | Holiday Closure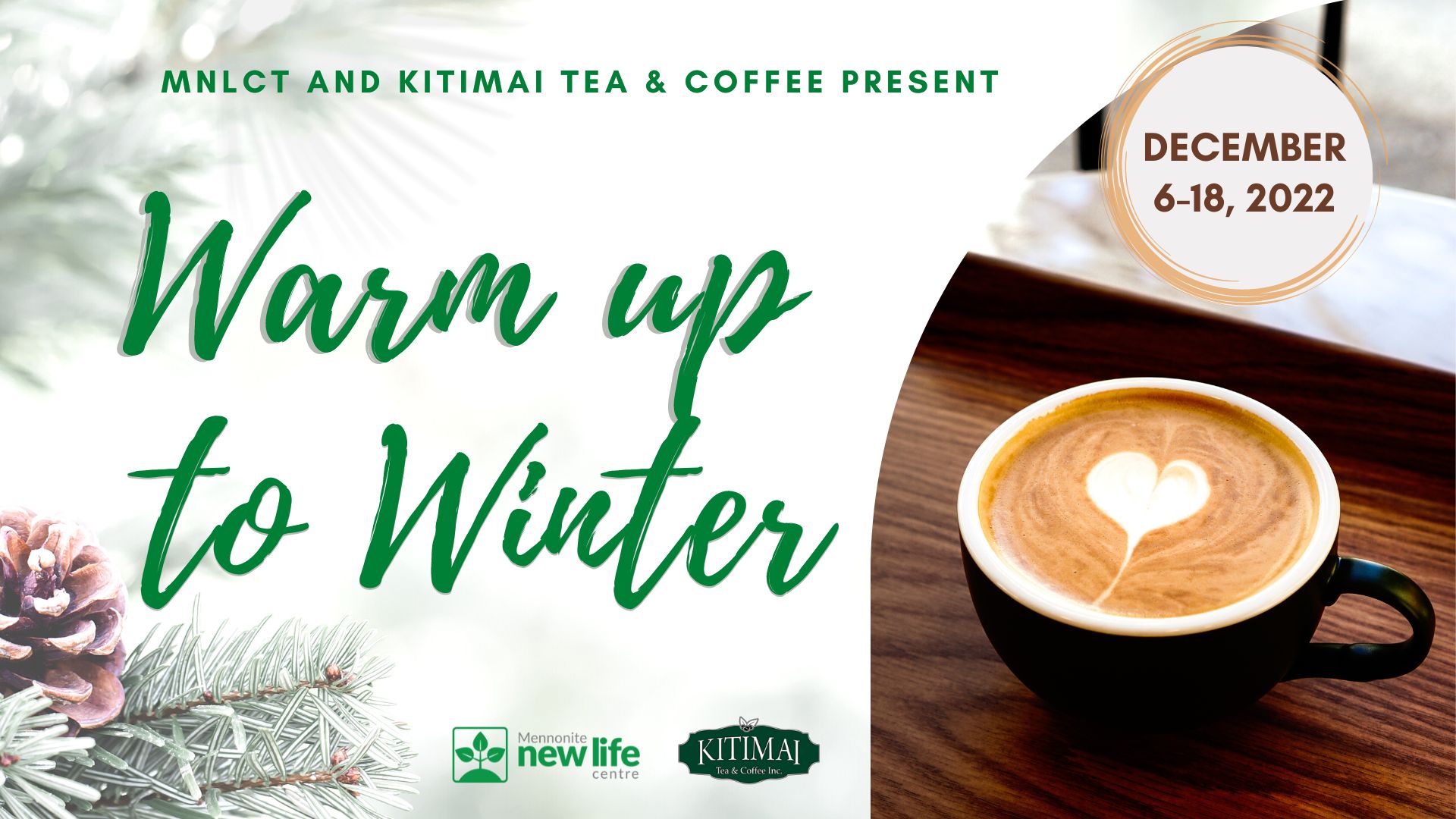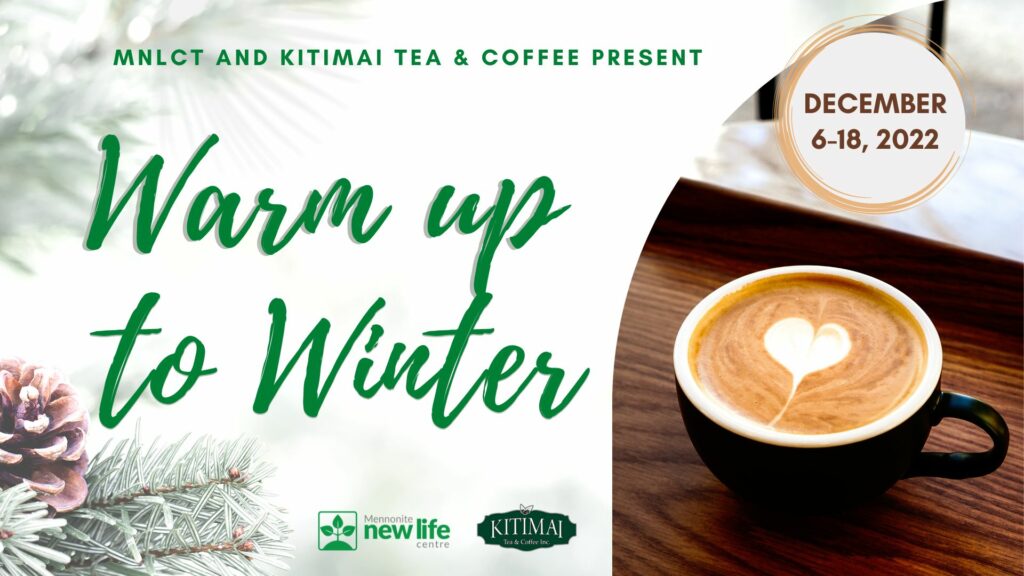 Help refugees and vulnerable immigrants make Canada home with your tea or coffee purchase
December 6-18, 2022
A portion of each purchase will be donated to MNLCT.
Scale Without Borders is a startup bringing together the entire immigrant tech community — key business leaders, startup leaders, government, and nonprofits — to support, celebrate, and hire the brightest immigrants in tech.
Our C-Women program students participated in the inspiring Immigrants in Tech Summit 2022 and enjoyed networking opportunities, engaging speeches, and fun activities. It was a wonderful experience they plan to repeat in the future!
Click here or the button below to read more about the event.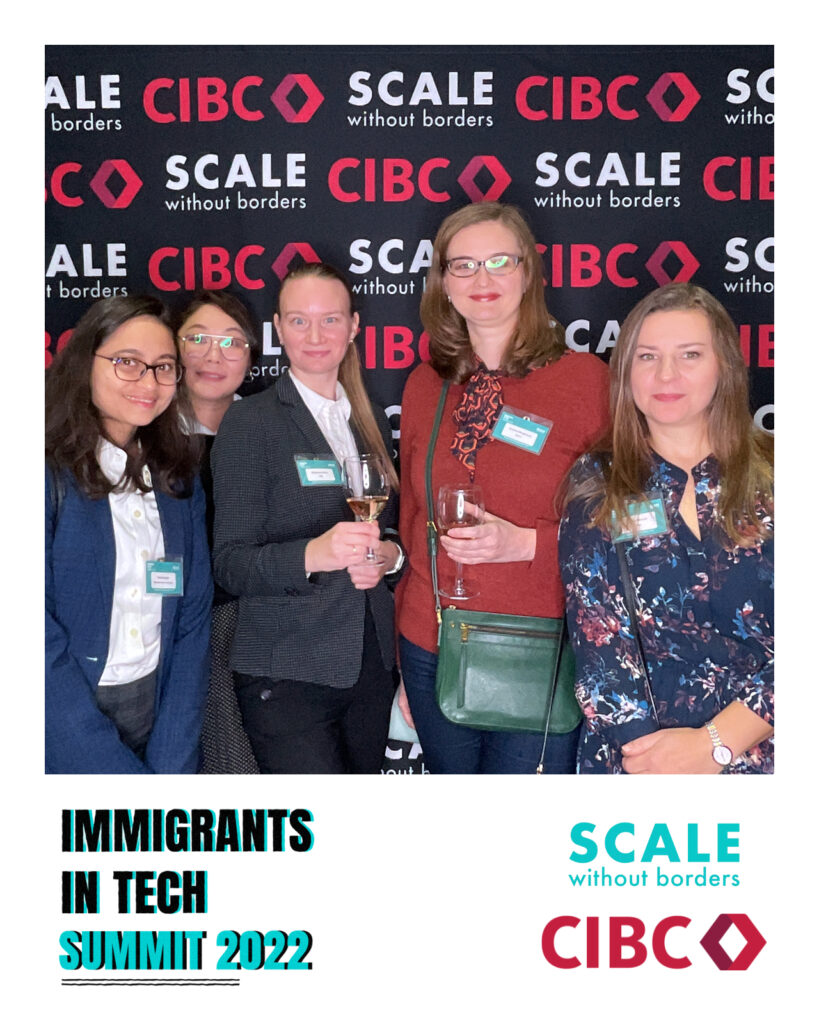 Mandarin-speaking Seniors Group Outing in L'Amoreaux Park
In September, our Mandarin-speaking Seniors Group met at L'Amoreaux Park to enjoy the weather, spend time with each other singing songs, dancing, chatting, and taking pictures. 
If you, or someone you know, would like to join this group, please contact us: 647-812-1332, info@mnlct.org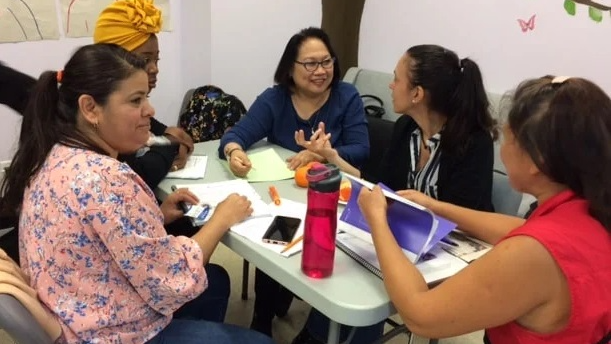 Our Helping Our Newcomers Prepare for Employment Success (HOPES) program is an 8-week career and employment support program where we help each participant clarify or plan their career goals, provide emotional support to newcomers struggling with stress or trauma, and promote resilience, strength, and well-being at the individual and community level. We work in partnership with community groups to make services available to all newcomers.
Eligibility requirements include:
Permanent Resident
Convention Refugee (unemployed or working part-time)
CLB level 5-6
Registration will open January 2023.
Contact us if you are interested in joining our HOPES program: 647-812-1332, info@mnlct.org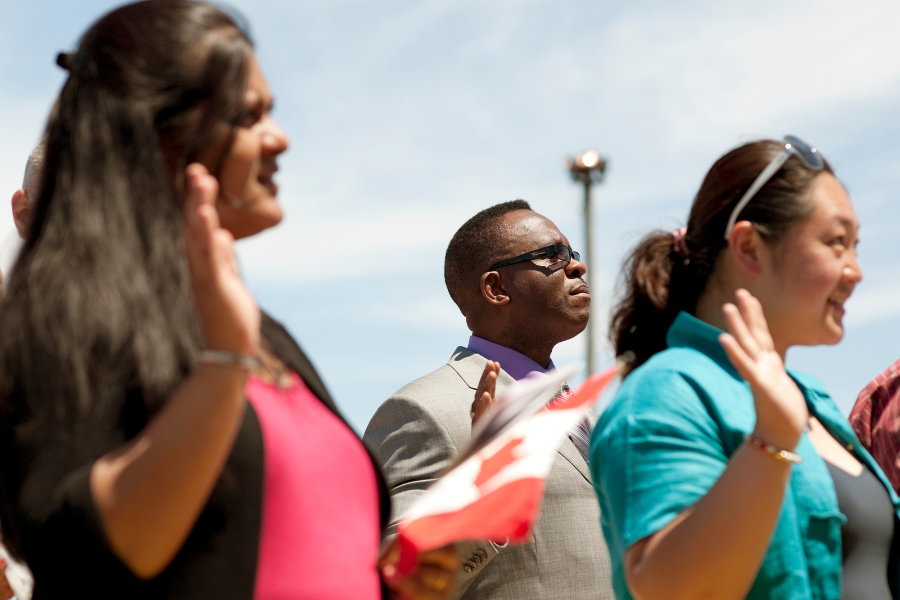 Join our free English classes
Success in Canada starts by learning English. Our formal and informal programs teach English from basic to advanced levels.
Gain the communication skills needed for citizenship, the workplace, or further study.
Email info@mnlct.org to sign up for a language program that suits you.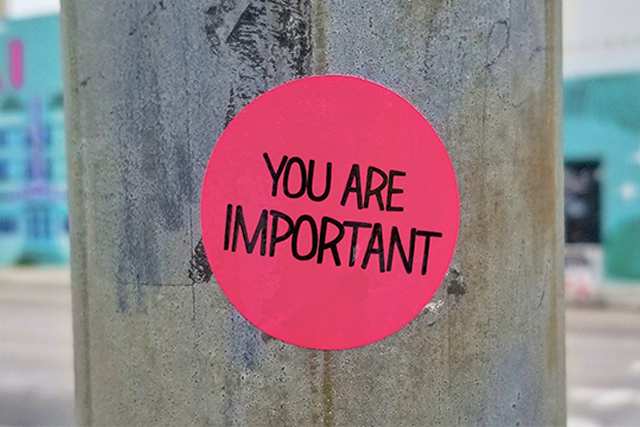 Improve your well-being
Our dedicated team of counsellors offers emotional support to newcomers struggling with different kinds of stress or trauma.
We work with individuals, families and groups to promote resilience, strength and well-being.
Call 647-812-1332 if you would like to meet with one of our counsellors.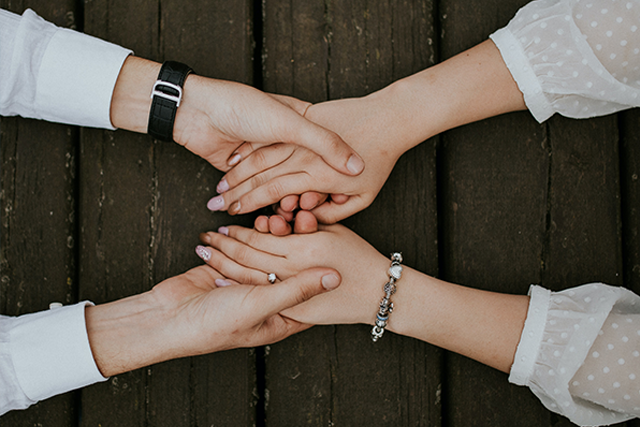 Address human trafficking
We offer comprehensive case management and mental health counselling to individuals who have experienced human trafficking.
If you or someone you know has been trafficked, please call 647-812-1332 to meet with one of our counsellors.
If you would like to learn how to help people who are, or have been trafficked, please visit helpingtraffickedpersons.org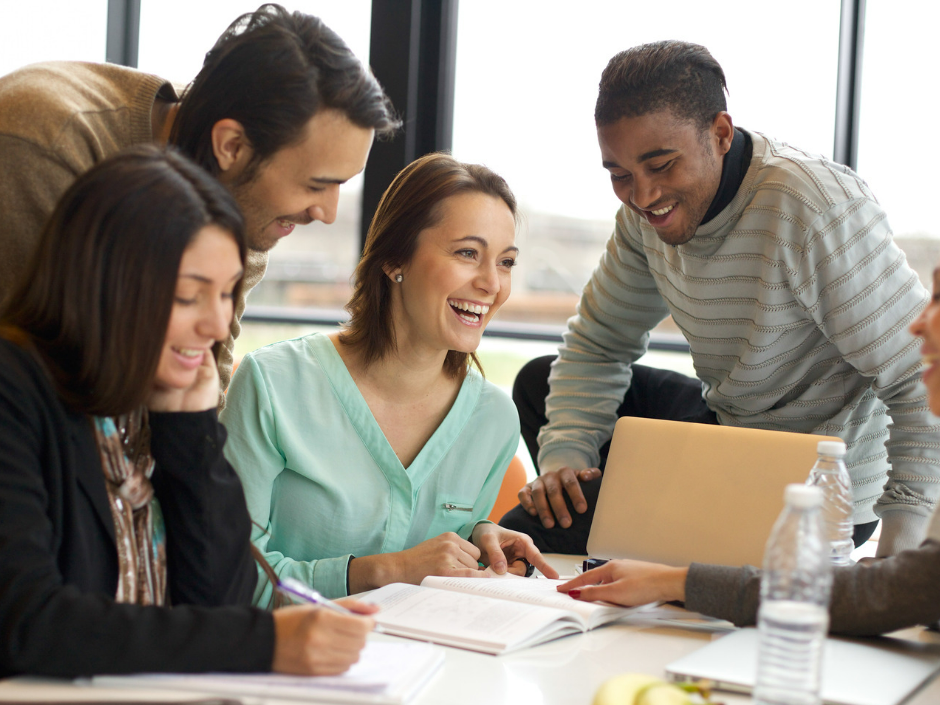 Get Help with Your Employment Journey this Winter
Read more details about our employment programs and services by clicking here or the button below.
Thank you, Shelly, for 13 impactful years of service to MNLCT!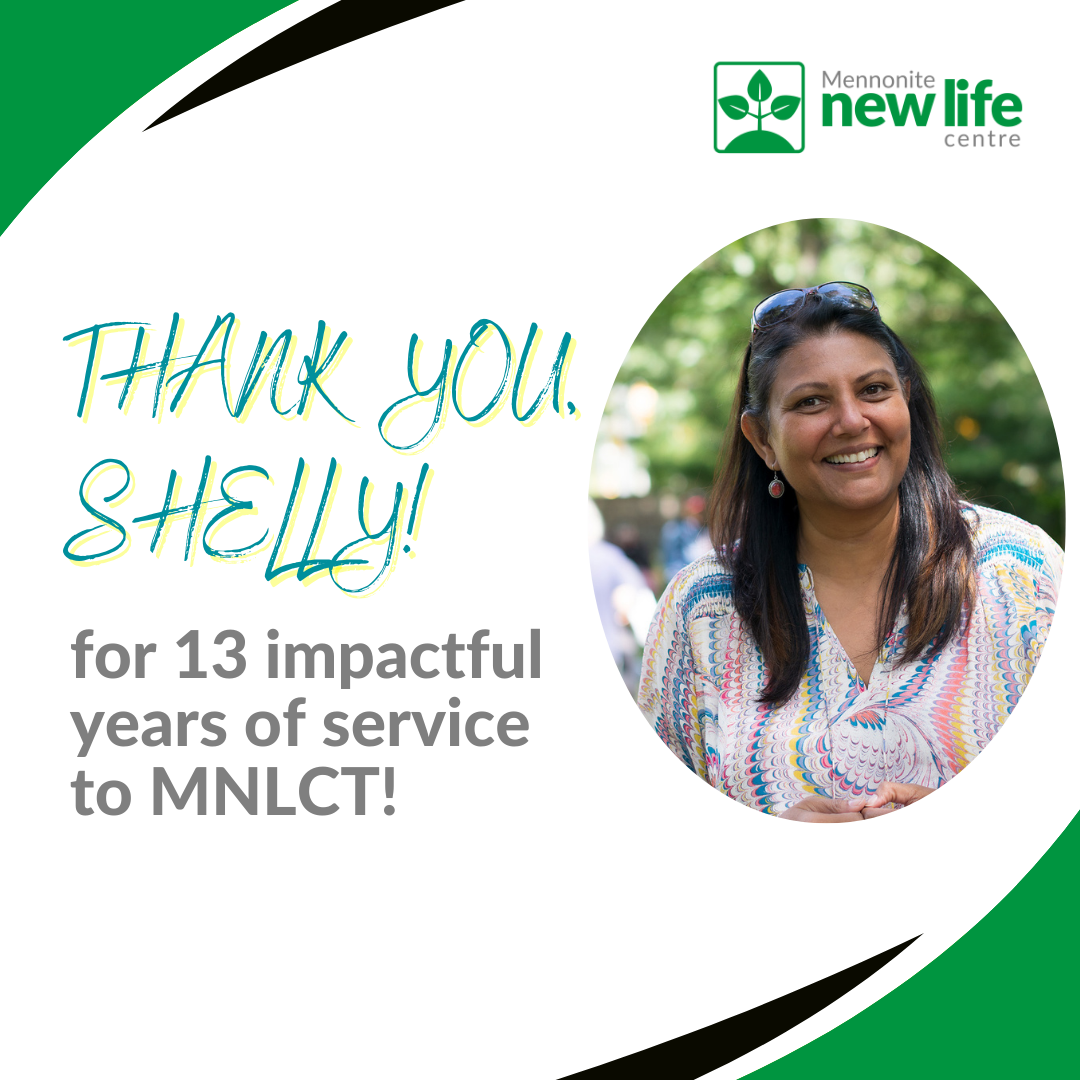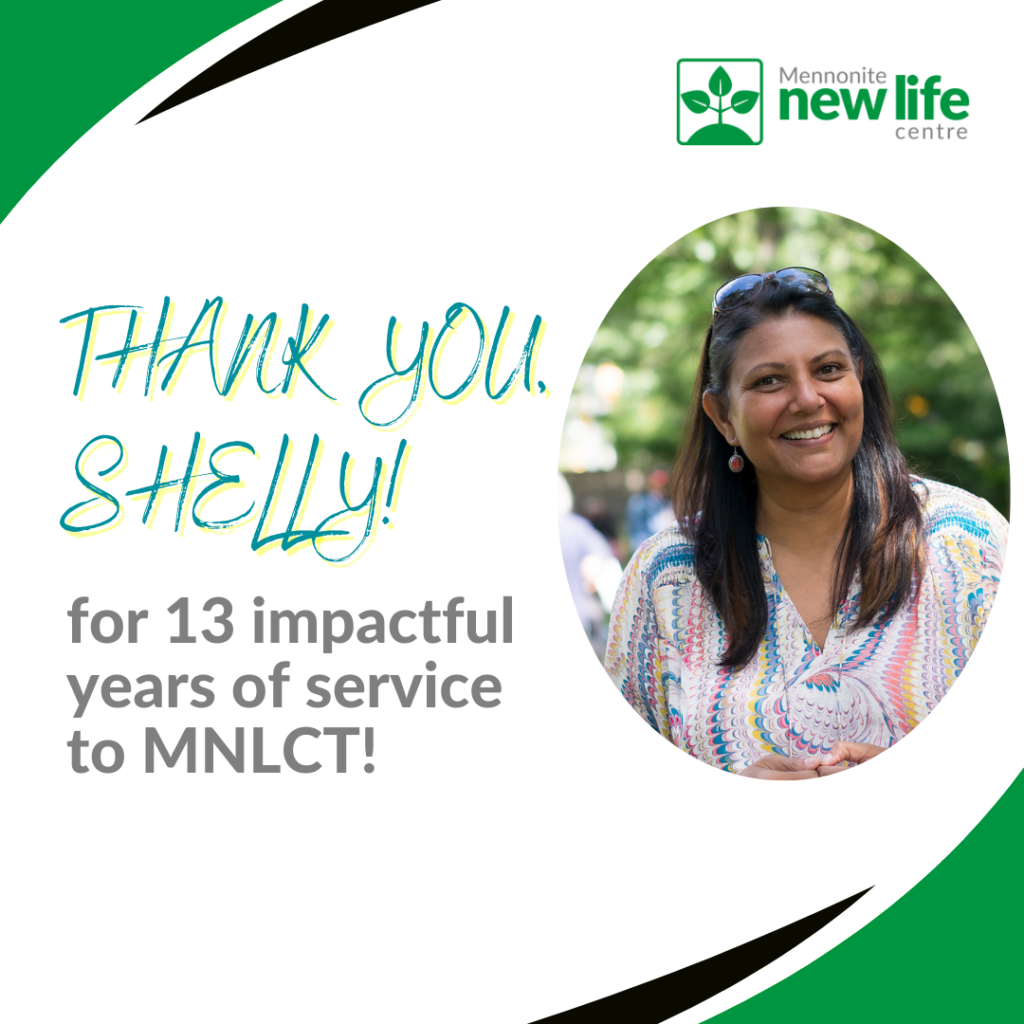 The Mennonite New Life Centre and our Board of Directors share the bittersweet news that our Executive Director, Shelly D'Mello, is resigning at the end of the year.
We offer our warmest thanks to Shelly and wish her only the best as she continues her journey in life of making the world a better place.
Read more details here. 
Happy Holidays from the Mennonite New Life Centre!
Our services will be closed for the holiday season from Friday, December 23 at noon, reopening on Tuesday, January 3, 2023, at 8:30 AM.
All of us here at the Centre wish you and your loved ones a warm and safe holiday and a welcoming and inclusive new year!⠀
We will be happy to see you again in January 2023!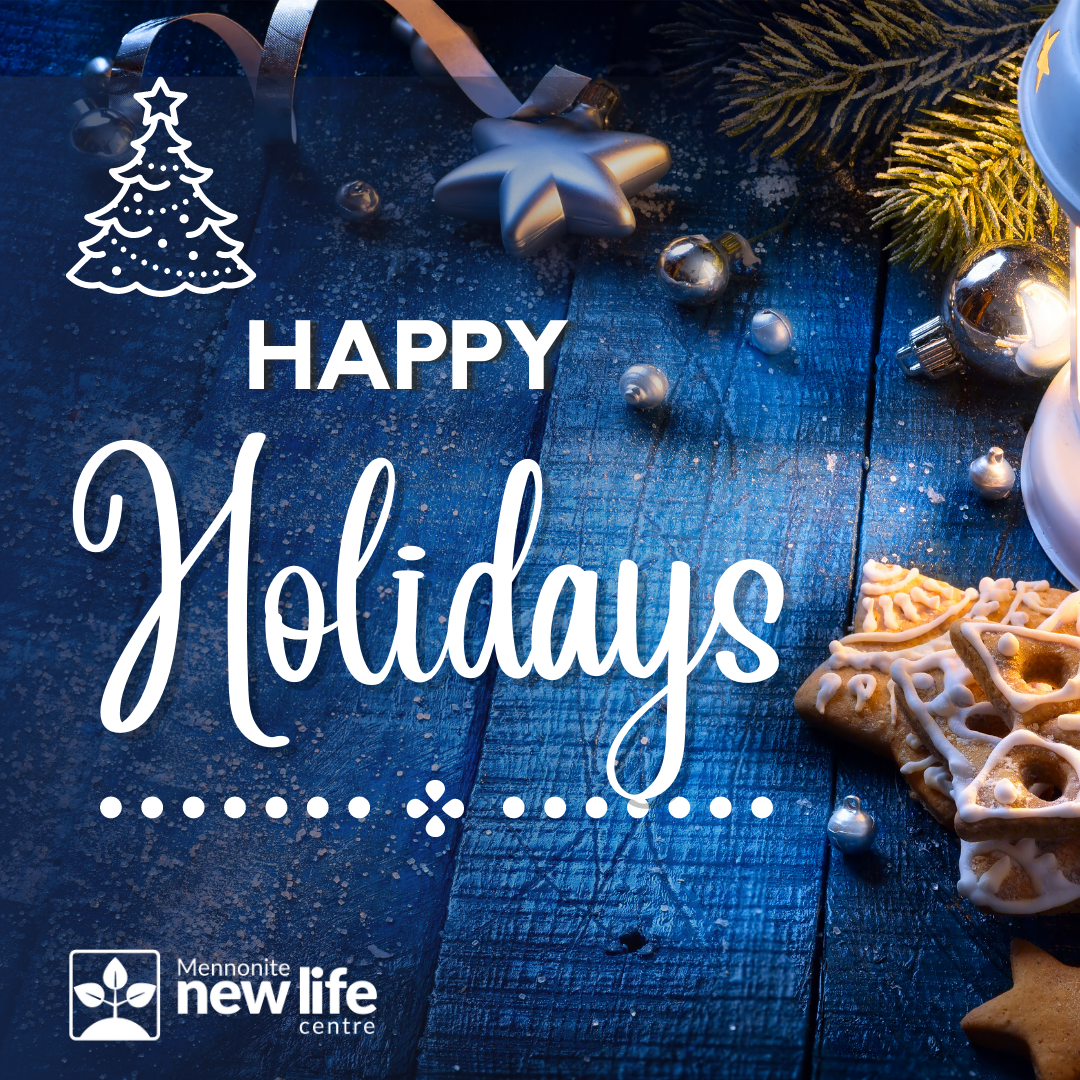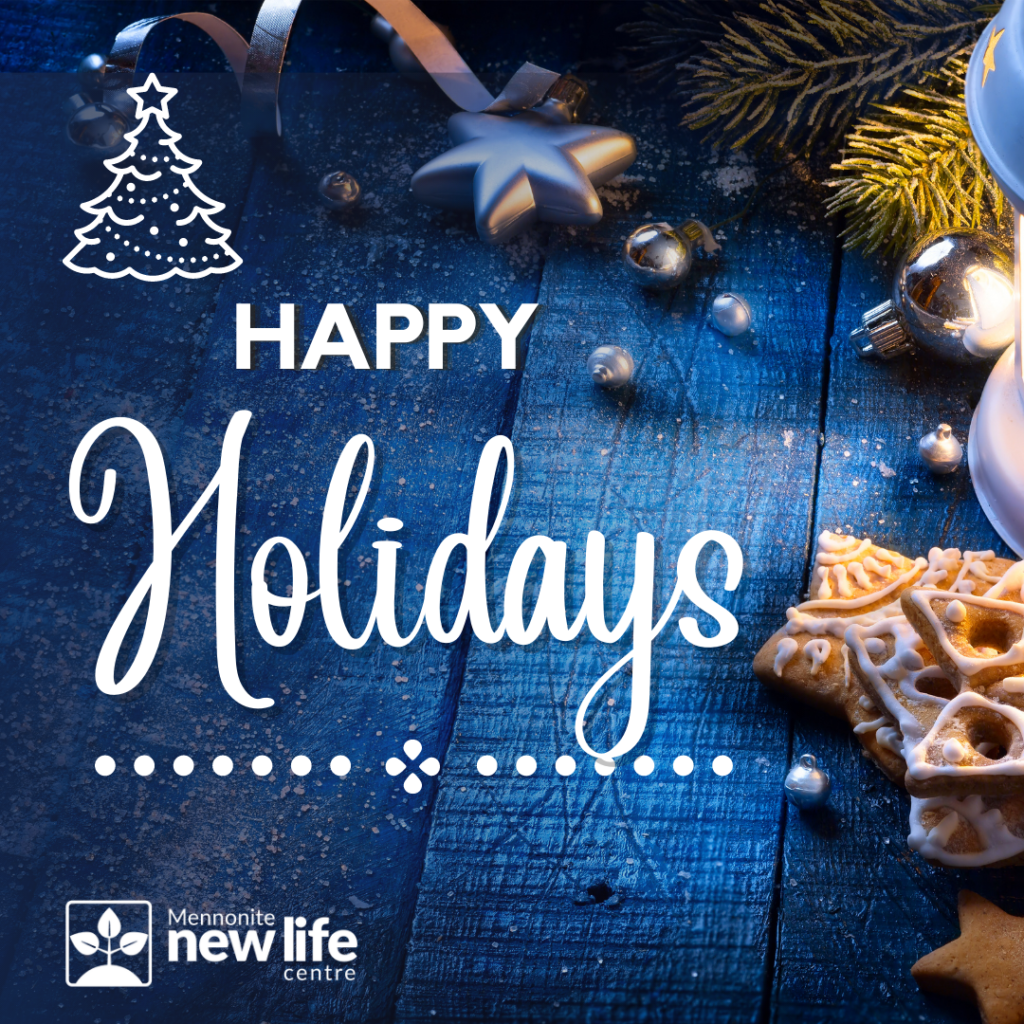 A donation to the Centre helps immigrants and refugees get meaningful settlement, employment and mental health services.
Mennonite New Life Centre of Toronto (MNLCT)
Serving immigrants and refugees in-person and virtually across Ontario
1774 Queen St East. Toronto, ON M4L 1G7
1122 Finch Ave West, Unit 1, North York, ON M3J 3J5
2737 Keele St, Unit 9, North York, ON M3M 2E9
647-812-1332 | 647-776-2057
info@mnlct.org