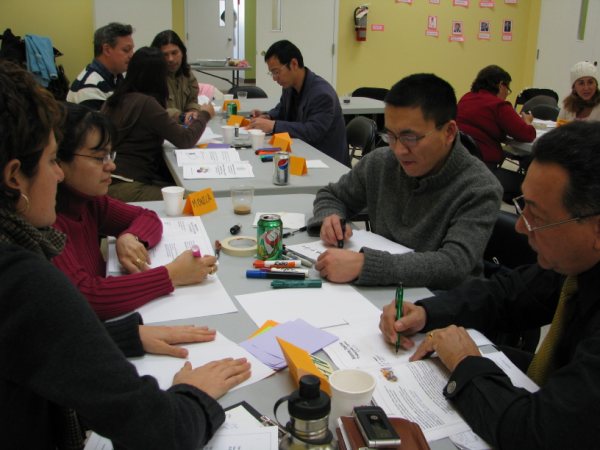 Our traditional citizenship classes, offered continuously during the year, help participants prepare for the citizenship exam, and learn about opportunities for civic participation in Canada. The curriculum covers the official citizenship study guide, Discover Canada, enhanced with additional information and discussion about active citizenship.
We offer workshops in Spanish and English. Pre-registration is mandatory since space is limited. Call to 647-776-2057 to register.  
If your citizenship test is coming up before the next workshop cycle, settlement workers can provide individual assistance with understanding the citizenships study guide and preparing for the test. Call 647-776-2057 to book an appointment.