Citizenship & Inclusion Event 2017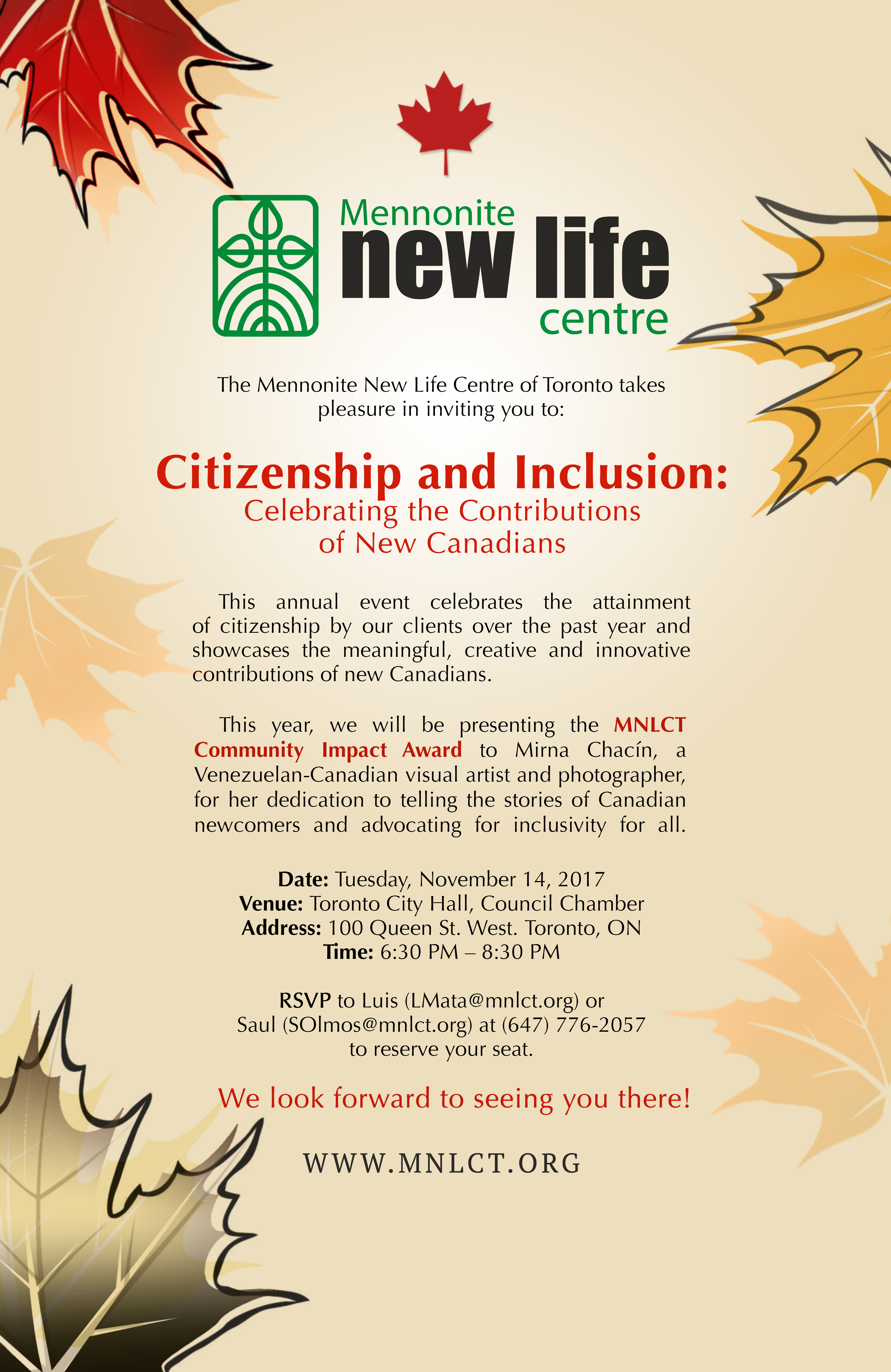 The Mennonite New Life Centre of Toronto takes pleasure in inviting you to the Citizenship and Inclusion event.
This annual event celebrates the attainment of citizenship by our clients over the past year and showcases the meaningful, creative, and innovative contributions of new Canadians.
Date:
Tuesday, November 14, 2017
Address:
100 Queen St. West. Toronto, ON
Venue:
Toronto City Hall, Council Chamber
RSVP to Luis (LMata@mnlct.org) or Saul (SOlmos@mnlct.org) at (647) 776-2057 to reserve your seat.
Categories: Settlement & Employment, What's New