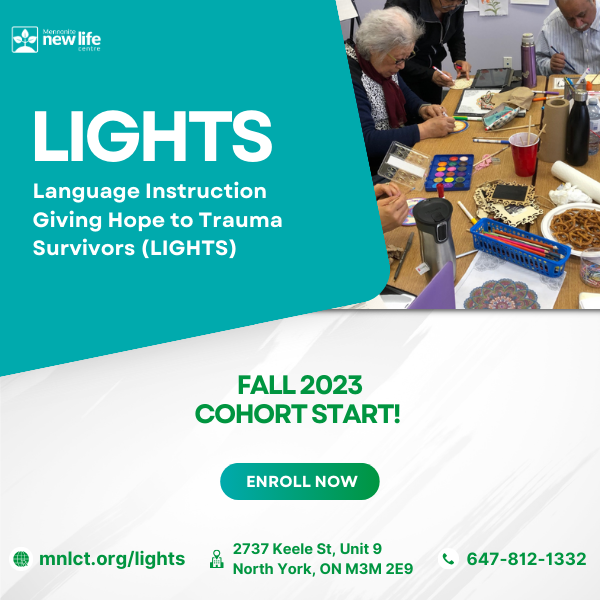 LIGHTS Fall 2023 Cohort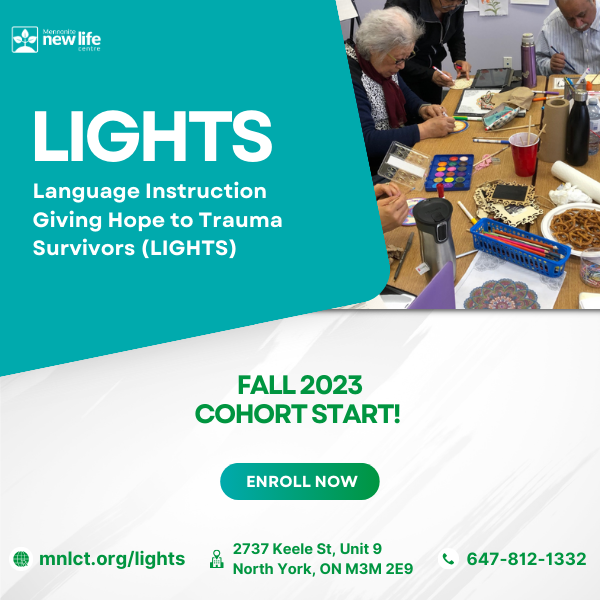 Join LIGHTS: A FREE Language Training & Wellbeing Program
Looking for language support with a dose of emotional wellbeing? LIGHTS is here for you!
🗓️ 3 New Cohorts Start September 19th
🌐 Online Classes: Tues & Thurs, 12:30-3:30 PM via Zoom
🏢 In-Person Sessions: Wed at Keele's Office
Experience 12 weeks of language training and wellbeing activities. It's all about empowering you!
Give us a call at 647-812-1332.
Let's shine together!