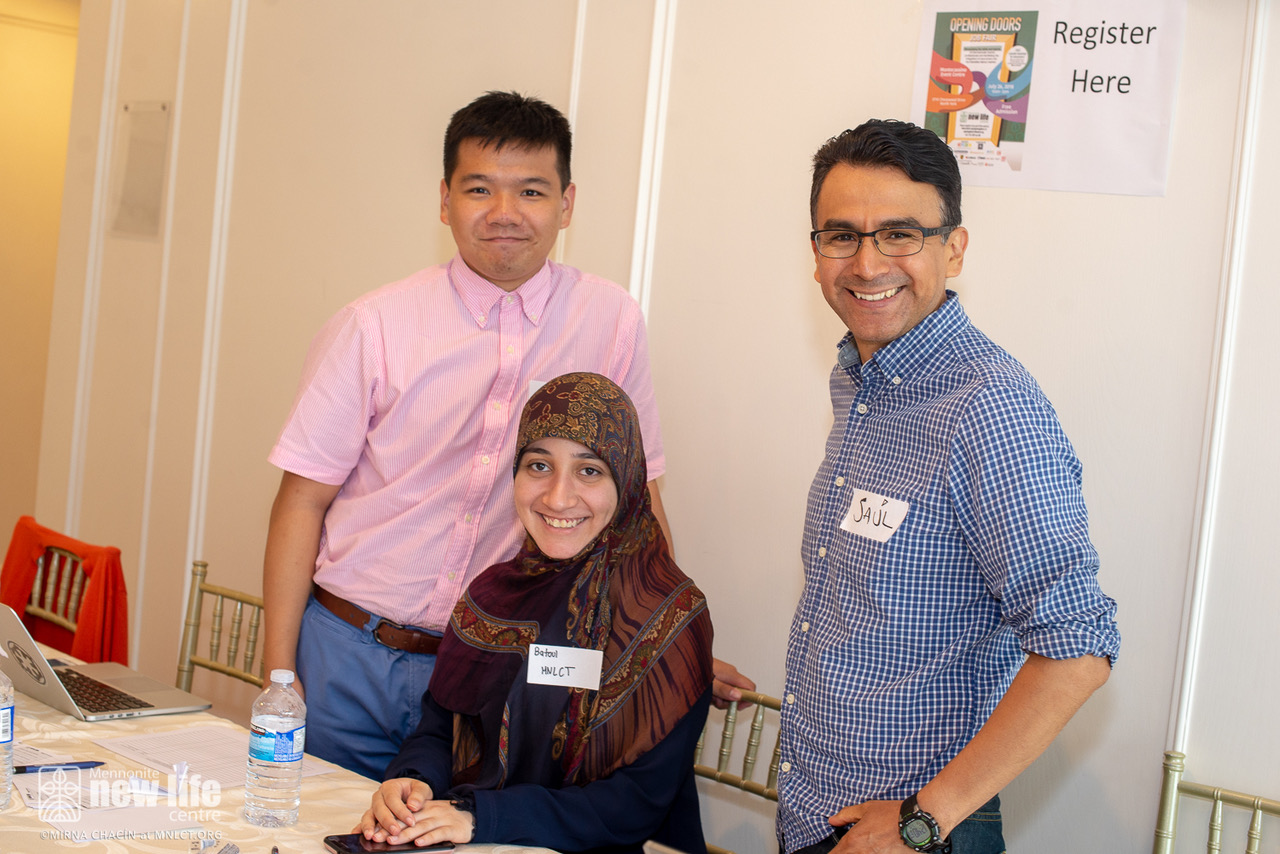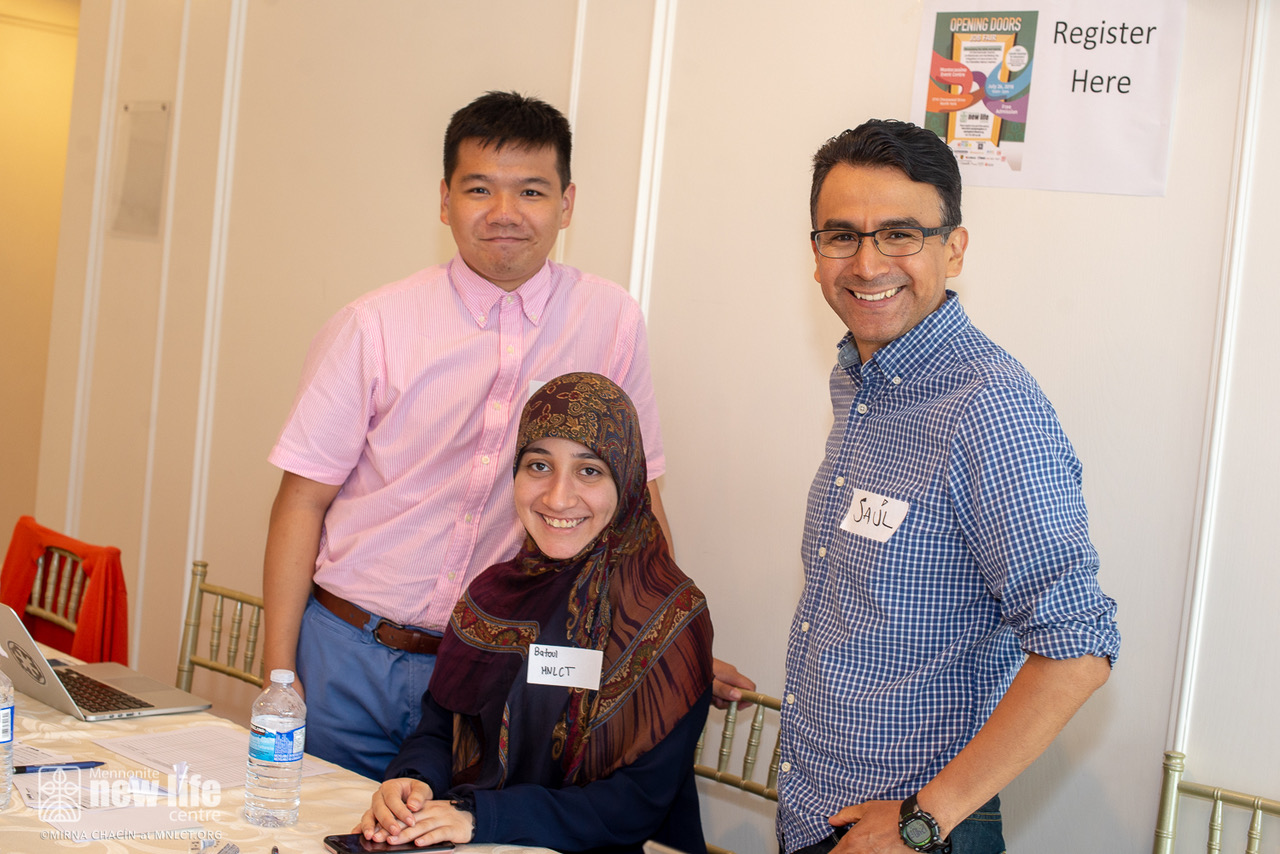 Opening Doors Job Fair 2018 Memories
Thank you to everyone involved with the Opening Doors Job Fair this year!
This year's Opening Doors Job Fair was on July 26th, located at Montecassino Event Centre and sponsored by United Way GTA and Duke Heights BIA.
The event was an experience that connected employers, newcomers, staff front line workers and community. This was an example of a building community event that had a huge impact on all the involved organizational structures, and the general community.
Exhibitors and community partners include:
AGTA Home Health Care
Canadian Forces
Canadian Small Business Woman
CN Tower
Correctional Services of Ontario
Healthy Planet
JVS Toronto
McDonalds
MNLCT
Royal Bank of Canada
Teleperformance Canada
Toronto Employment and Social Services
United Way GTA
UPS
Volunteer Toronto
From the employers' perspective, many of them expressed their satisfaction for meeting the new talented and skillful newcomers that are arriving in our country. For instance, McDonald's exhibitors mentioned that their company discovered and is looking forward to incorporating this new talent that can contribute to expand their companies in Toronto.
On the other hand, from the newcomer's perspective, the event had a huge impact on their lives for the following reasons:
It was an opportunity to meet employers, and overcome the myth that "being contacted by an employer is almost impossible." This time employers were there waiting for the newcomers. In this way, we can describe the experience of one of the first attendees at the event who was frozen at the door. When asked for entering to the main salon to meet the employers, she expressed herself as being afraid of talking to an employer. A MNLCT staff accompanied her and introduced her to the first employer where she was able to introduce herself and after that she became more confident when approaching the employers.
In addition, for other participants, the event represented a moment of enlightenment and hope that opens doors for a new positive future. This is the case for Ruth J. from Colombia who had an interview with AGTA Home Health Care, for a caregiver position, and will start on-call just after completing some documentation process. Charysmel M. from Dominican Republic, another participant, felt encouraged when RBC took her personal information for the HHRR consideration and told her that they will call her for an interview. Monica B. from Ecuador, helped people with disabilities to find employment, came with two clients, who never had direct contact with employers. She told us that it was an amazing and safe experience for them. They contacted a few and UPS was interested because they hire people with disabilities and will follow up with her two clients.
For other participants like Daniela N. from Peru, the event was the momentum of career definition. She wanted to work in Tourism but the encounter with Canadian Forces and Correctional Services made her realize her deep desire and interest on working with the correctional and legal system. Talking to the employers of these two entities helped her clarify her next steps, the skills she needs to acquire and plan for her career future.
In general, the event was a positive time shared for staff, employers, and newcomer participants. This was a contagious feeling. For instance, Yeny G., from Colombia left the event and after one hour came back with one more friend she called, and invited her to come to share the same experience.
As an organization, the MNLCT strengths relationship, community connection and partnership with stakeholders to enhance the quality of services provided at the Centre. We need to mention, as a special attraction the professional headshots taken by professional photographer, Mirna Chacin, who has donated her time and work to support newcomers.
As a community, the newcomer population knew about available resources and for many of them, especially newcomer refugees, this was a new experience of community, where MPs of the area and front-line workers contribute to build together a meaningful life for the whole community.
All the stakeholders and participants enjoyed the success of this experience and as a final balance we can share the following results:
CN Tower received between 15-20 participants interested in their positions and they offered 4 pre-screening interviews.
McDonald's calculated that approximately 13 people went through their table and they set up 4 interviews.
Canadian Forces and Correctional Services gave information about their recruitment process to 30 participants.
Volunteer Toronto also shared with newcomer's volunteer opportunities available.
JVS connected with approximately 20 attendees interested in their services.
Teleperformance received 5 visits and they invited two of them to their organization.
Toronto Employment and social services gave information about free training opportunities for skill development.
AGTA Home Health Care planed 5 potential interviews plus is in the process of hiring one of our clients.
RBC gathered 5 potential employees to be considered by their HHRR.
UPS programmed 3 interviews for the next day of the event.
HOPES program at the MNLCT recruited 15 participants for the next cohort.
[envira-gallery id="8749″]