A Placement To Success – Zahra Rezazadeh
By Sheila Mulhern & David Gomes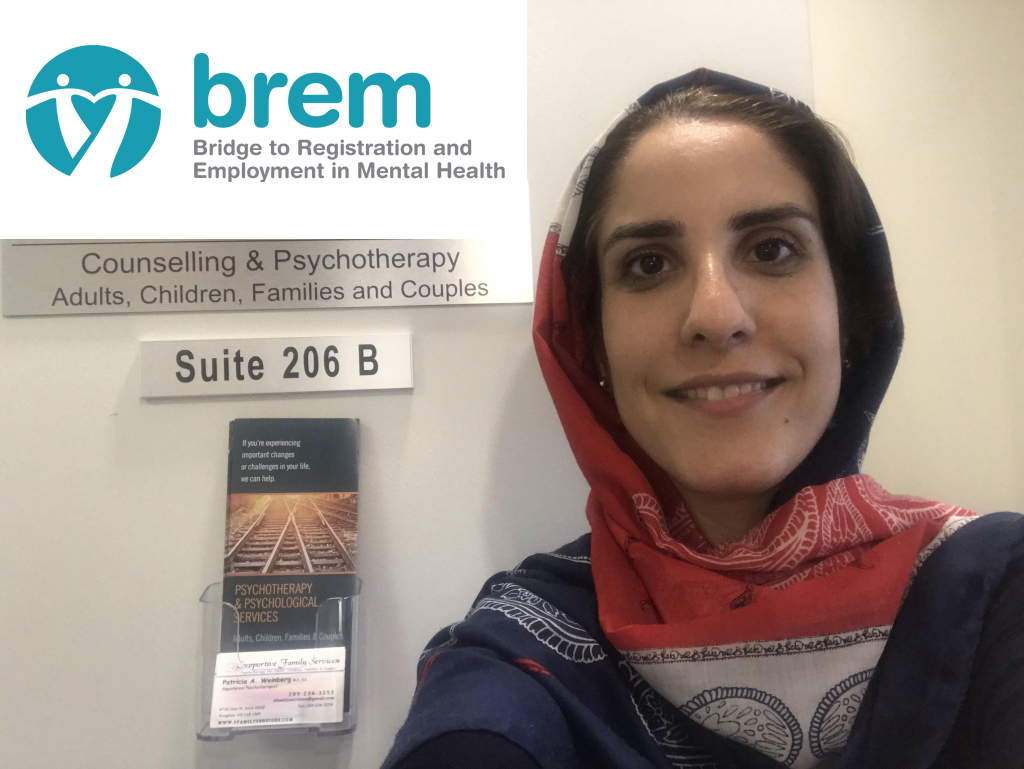 Meet Zahra Rezazadeh, a student of MNLCT's Bridge to Registration and Employment in Mental Health (BREM) program. As part of the program, to gain experience in the field here in Canada, Zahra began working as a placement student at Supportive Family Services, an organization that provides quality counselling and psychotherapy to adults, children, families and couples in Ontario's Vaughan and North York areas.
At her placement, Director and Lead Psychotherapist Patricia Weinberg provided invaluable experience and supervision within an Ontario context. Zahra was exposed to new strategies, approaches and theories, and demonstrated excellent rapport building and engagement with her clients.
Now, having successfully completed her placement at the organization and graduated from BREM, we are proud to say that Zahra has been hired as a Counselor by Supportive Family Services. She is also applying to CRPO to become a Registered Psychotherapist.
"Zahra took risks, asked valuable questions and never gave up. I am not surprised to see how wonderfully she has grown and will continue to flourish in her field," says a proud Sheila Mulhern, BREM's Educational and Placement Counsellor, as she reacts to the news of Zahra's success.
It's been a pleasure to be a part of your journey, Zahra. Congratulations on your success! 
If you'd like to be part of the BREM program too, visit the BREM website.