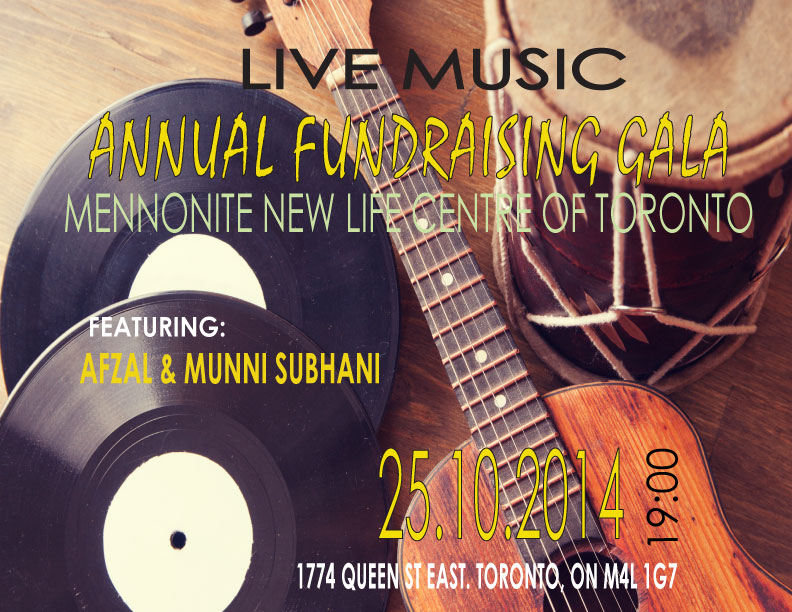 Saturday, October 25, 2014 Save the date!
September 4, 2014
Save the date!
We are celebrating our 31 anniversary this Fall. Please join us on Saturday October 25, 2014 for our Annual Fundraising Gala.
Come and join us in celebrating another year of hard work and successes in this multicultural Gala. We will showcase the work of Afzal and Munni Subhani, famous Ghazal singers from Toronto, and other talents from all over the world!
More details to follow.
Saturday October 25, 2014 at 7: 00 PM
1774 Queen St. East. Toronto, ON M4L 1G7 MAP