By Evonne Chen
Upon stepping into the Community Health Services centre, I was met with beaming smiles and a warm welcome. This gracious reception immediately alleviated the usual apprehension I feel when visiting a healthcare facility or meeting medical professionals.
Thanks to the proactive communication from the MNLCT team, the staff at the Community Health Services were already informed about my accidental injury and promptly inquired about it. I explained that over the weekend while assisting a friend with moving, I inadvertently dropped a queen-size metal bed frame on my toe. The nurses at Community Health Services displayed remarkable compassion, assuring me they would like to assess the injury on my toe. Their kindness and empathy put me at ease, and I readily agreed to the examination. They ensured both my seat and the area beneath my foot were cushioned, prioritizing my physical comfort during the assessment.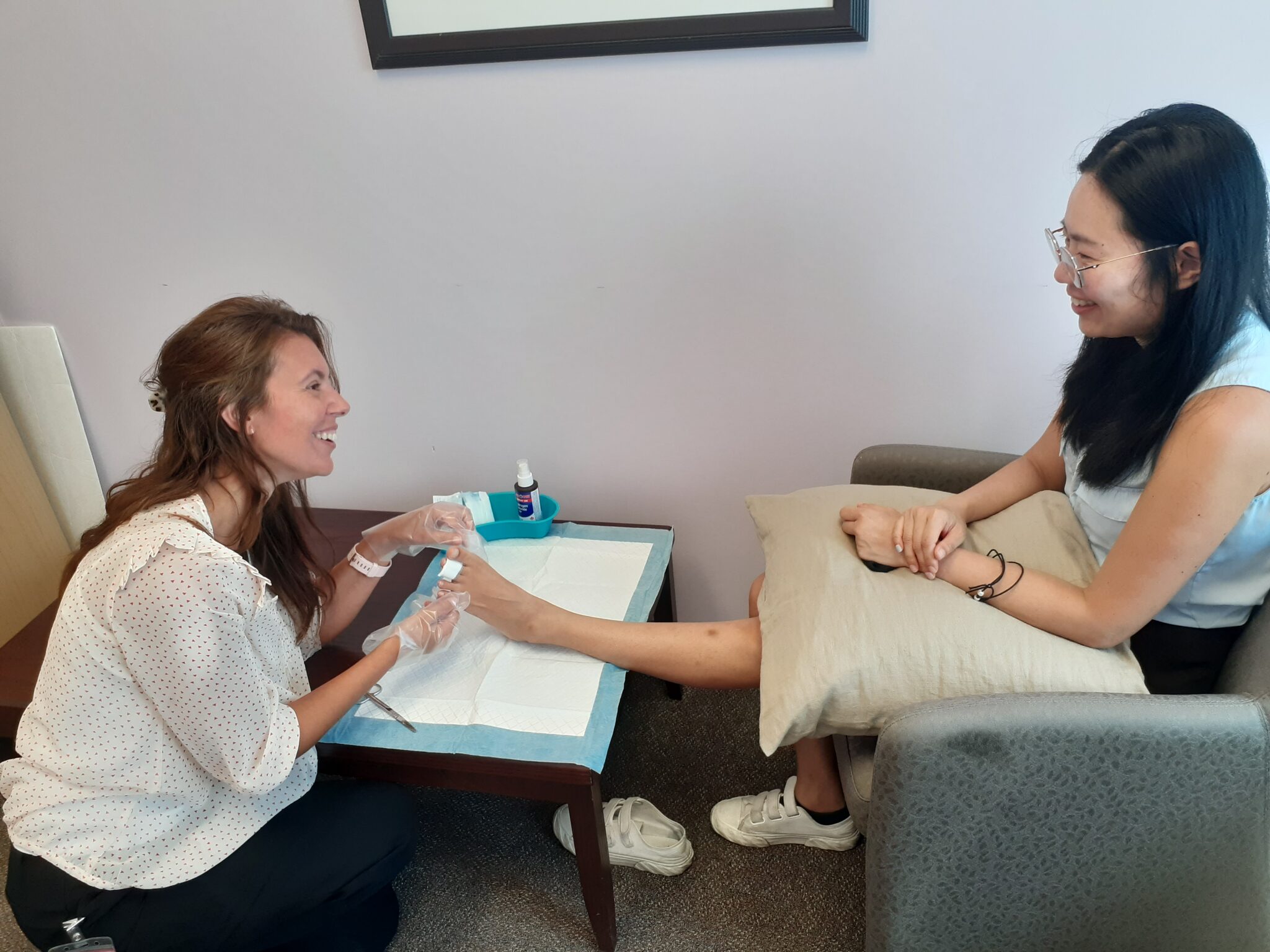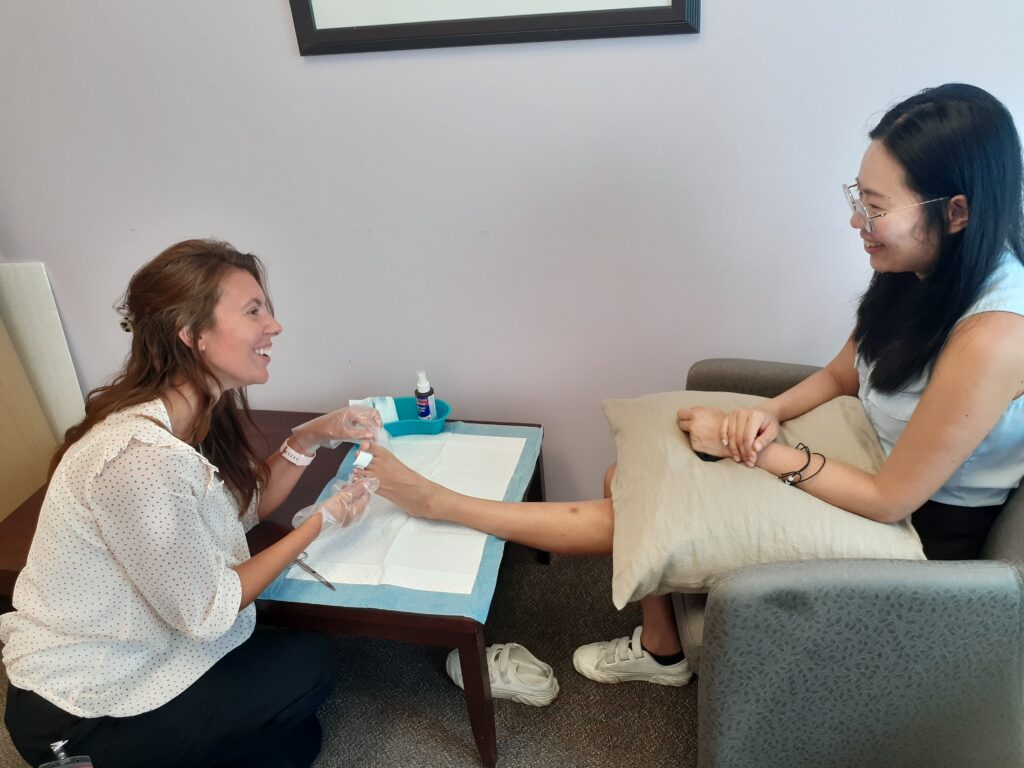 The nursing team exhibited thoroughness, asking precise questions to elucidate the circumstances of my toe injury. They asked me about the exact day and time of my injury, which impressed me.  Subsequently, they took meticulous care to ensure my utmost comfort before commencing the examination.
Throughout the evaluation, they showed genuine interest in how I had attended to the injury post-incident and commended my careful wound cleaning and rest. They then proceeded to educate me on the proper method of wrapping the wounded toe, ensuring it rested against the adjacent healthy toe. I gained valuable insights into wrapping and facilitating the healing process.
A week later, my toe is nearly fully healed! This remarkable progress can be attributed to the nurturing and attentive environment provided by the Community Health Services team."
I felt genuinely cared for, enveloped in their compassion and understanding. This experience proved invaluable, especially considering the bustling nature of the nearby walk-in clinic, perpetually filled with waiting patients. Securing an appointment with my family physician would have entailed a weeks-long wait.
During my visit, I had the privilege of learning more about the dedicated team. Sue, a pediatric registered nurse, also teaches at Humber College. Sandra, the lead student nurse from Humber College, previously was a biomedical communications professional. Sinthu, a student nurse, formerly served as a behavioural therapist for children. Sorse, a student nurse, previously was a personal support worker. Paollo, also a student nurse, initially pursued a bioscience major and had already discovered his calling for nursing during high school. Leading the initiative are Heidi and Frankie, registered nurses and faculty members in the Bachelor of Science in Nursing program at Humber College.
Their profound empathy and passion for serving the community, particularly immigrants and newcomers, are truly commendable. I firmly believe this dedication will be of immense value to the Greater Toronto Area.