By Shravani Lenka 
The MNLCT community mental health program, under the leadership of Leticia Esquivel, RP and in collaboration with the Barbra Schlifer Commemorative Clinic, has successfully completed the pilot project of Revive and Thrive Peer Support Group. This initiative has left behind a trail of empowerment and strength for women and gender-diverse individuals who have survived violence. 
The Barbra Schlifer Commemorative Clinic, renowned for its commitment to providing legal, counselling, and interpretation services to marginalized and racialized women who have survived violence, lent invaluable expertise to this initiative.  The Revive and Thrive Peer Support Group emerged as a beacon of hope during challenging times.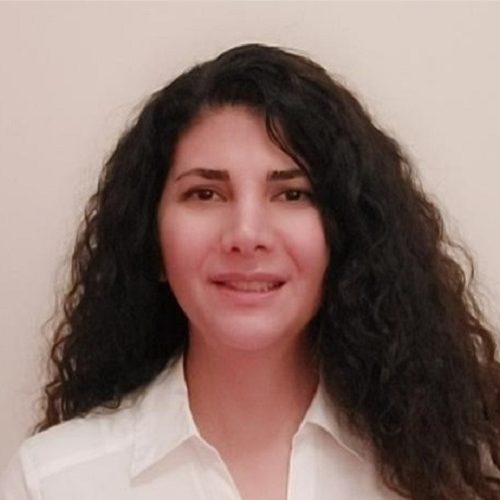 MNLCT's Mental Health Counsellor Bita Hedayati, RP who spearheaded this project, shared insights into the program's genesis and purpose. "As the pandemic escalated, reports of domestic violence surged," she explained. "We identified a critical need for support, both in terms of psychoeducation and resources, to empower survivors to make informed decisions about their situations."
The program, predominantly aimed at women while being inclusive of gender-diverse individuals, aimed to equip participants with coping strategies, safety planning, and connections to resources that would facilitate their journey toward healing. 
Championing the cause, Monica Pinto and Abigail Ordonez, the placement students of the Bridge to Registration & Employment in Mental Health (BREM) program, stepped into their roles as facilitators. Reflecting on the experience, Abigail shared, "Domestic violence is unfortunately very common in Mexico, and I knew I had to take action. After completing my post-graduate studies, I had the opportunity to support over 400 women in a foundation in Mexico, helping them break free from the cycle of violence. We organized various events and provided therapeutic resources to support women who were victims of domestic violence. Interestingly, here in this program, I had the chance to apply a part of my expertise." 
Monica resonated with these feelings, emphasizing the profound need for ongoing support and deeper understanding. "Our six sessions touched just a small part of the intricate journey survivors undergo," she explained. "The participants expressed a strong yearning for more sessions, deeper discussions, and continued support." This echoed the sentiment that these brave survivors needed not just a starting point, but a sustained source of strength and understanding as they navigated their paths forward.  
The journey, however, was not without its challenges. Bita acknowledged the intricacies of promoting the group while ensuring participant suitability. "Selecting participants was a delicate process," she said. "We had to ensure the group dynamic would be conducive to healing, considering triggers and vulnerabilities. This internal promotion, though necessary, required a nuanced approach." 
Amidst these challenges, the Revive and Thrive Peer Support Group was marked by its resounding success. The program provided a lifeline to survivors, offering them solace in shared experiences, strategies to cope with emotional pain, and crucial information to make informed decisions about their futures. As the program concluded, the desire for more sessions and continued support emphasized the profound impact it had on the participants' lives. 
Looking ahead, the success of the pilot program underscores the urgent need for expanded resources and initiatives. Monica expressed the need for continuity and growth, emphasizing that a few sessions might start the healing process for survivors, but recovery demands more time and depth.
The impact of this work extends beyond the immediate participants to benefit future generations," she noted. "By providing ongoing support and deepening discussions, we can empower survivors to overcome the lasting effects of violence." 
The Revive and Thrive Peer Support Group stands as a testament to the strength of community collaboration, empathy, and unwavering commitment to healing. As these survivors continue their journey toward reclaiming their lives, the program's legacy reverberates in the hope it kindles and the resilience it fosters. The pilot may have ended, but its impact serves as a rallying cry for more resources, deeper discussions, and a future where healing knows no bounds.