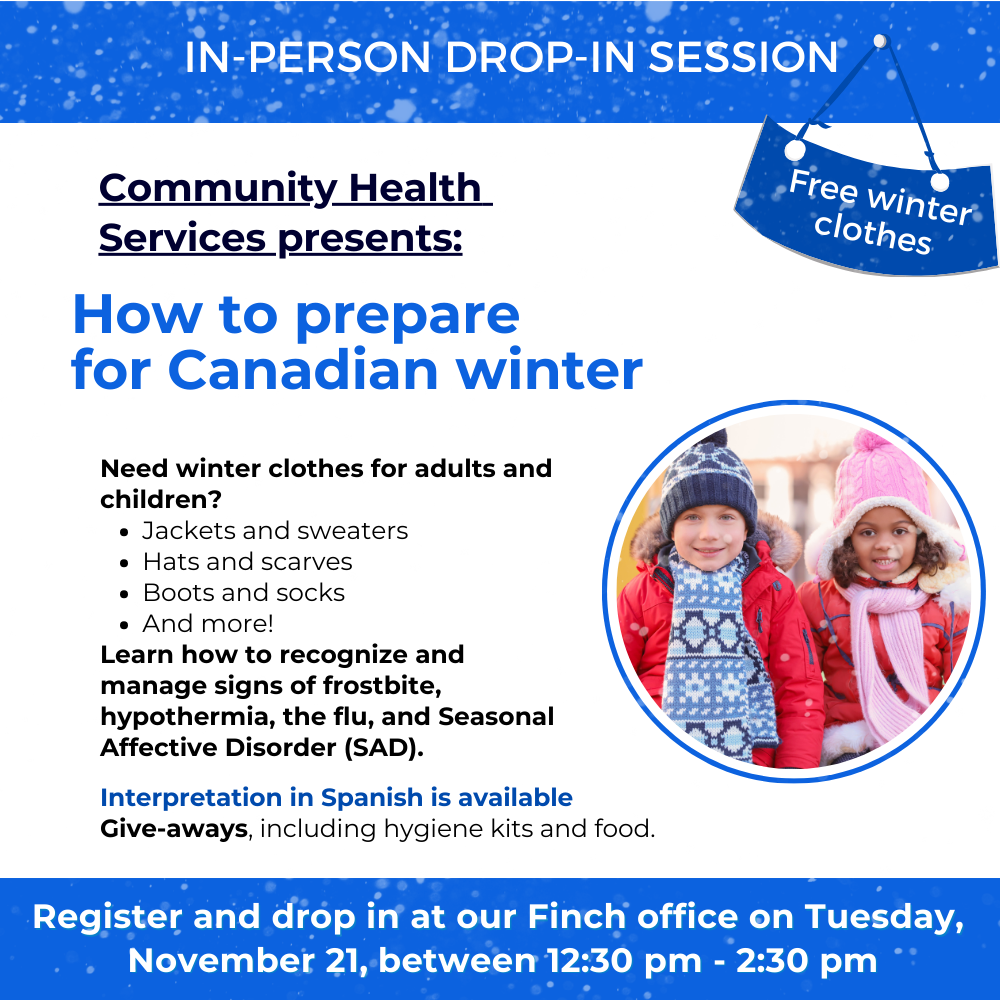 Date
Nov 21 2023
Expired!
How to Prepare for Canadian Winter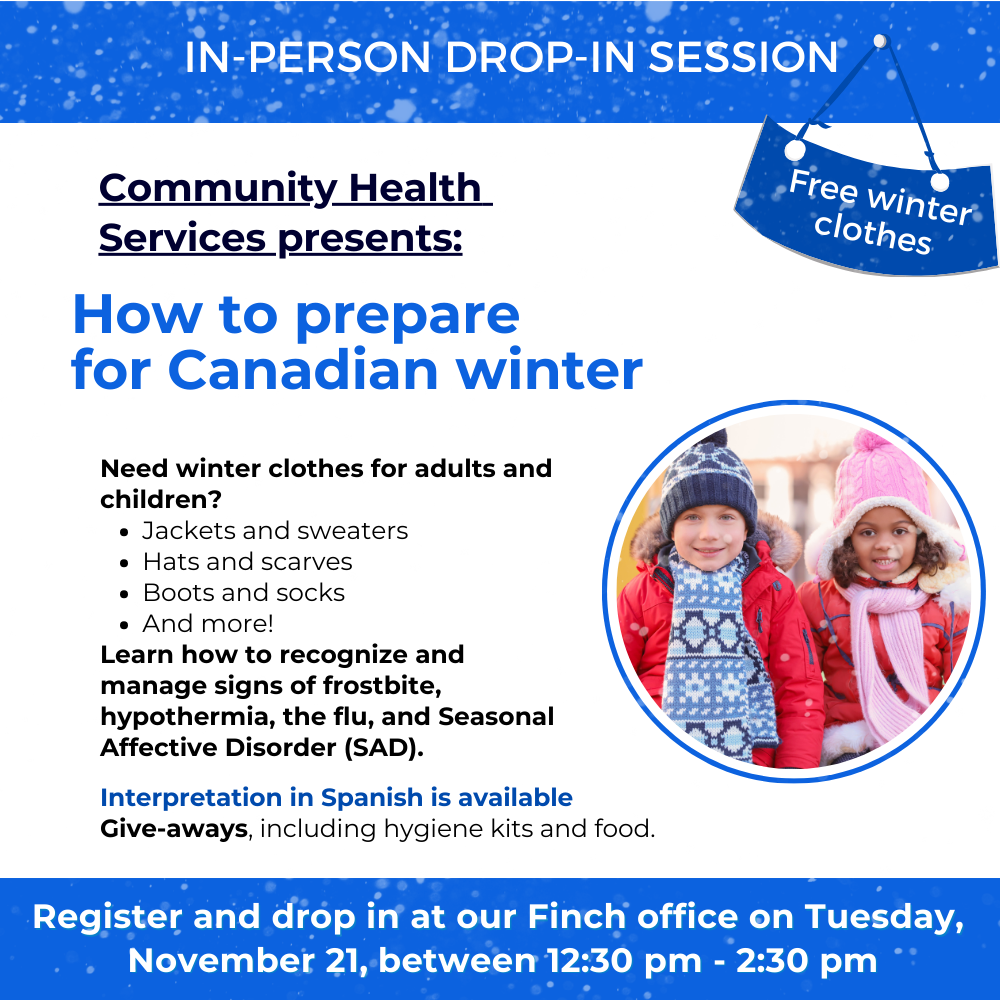 Tuesday, November 21
12:30 pm – 2:30 pm
Finch office
Learn how to prepare for Canadian winter:
Need winter clothes for adults and children? We are offering FREE:
Jackets and sweaters
Hats and scarves
Boots and socks
And more!
Learn how to recognize and manage signs of frostbite, hypothermia, the flu, and Seasonal Affective Disorder (SAD).
Interpretation in Spanish is available
Give-aways, including hygiene kits and food.
Contact us for more information:
Phone: 647-812-1332 ext. 4400
Email: chs@mnlct.org
Address: 1122 Finch Ave West, Unit 23
North York, ON
M3J 3J5