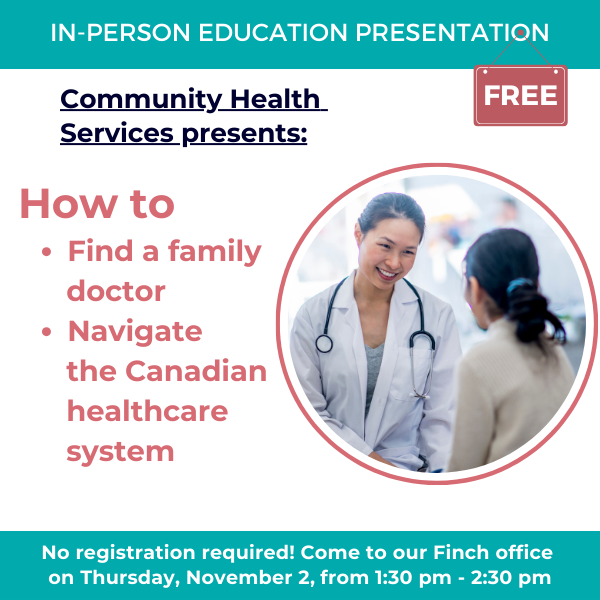 Date
Nov 02 - 30 2023
Expired!
How to Find a Family Doctor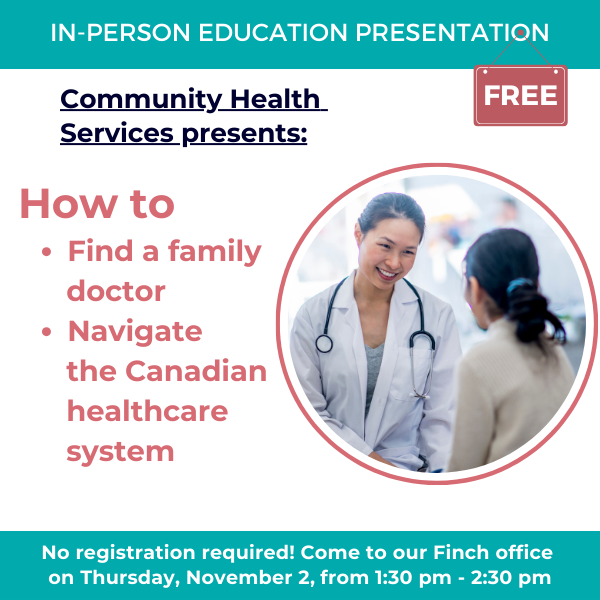 Thursday, November 2
1:30 pm – 2:30 pm
Finch office
Need help finding a family doctor and navigating the Canadian Healthcare System?
This free in-person education session will help newcomers to better understand what services are available in Canada and how to access them.
No registration required! Come to our Finch office to attend this session
Contact us for more information:
Phone: 647-812-1332 ext. 4400
Email: chs@mnlct.org
Address: 1122 Finch Ave West, Unit 23
North York, ON
M3J 3J5